5 Minutes with ASO Principal Conductor Nicholas Carter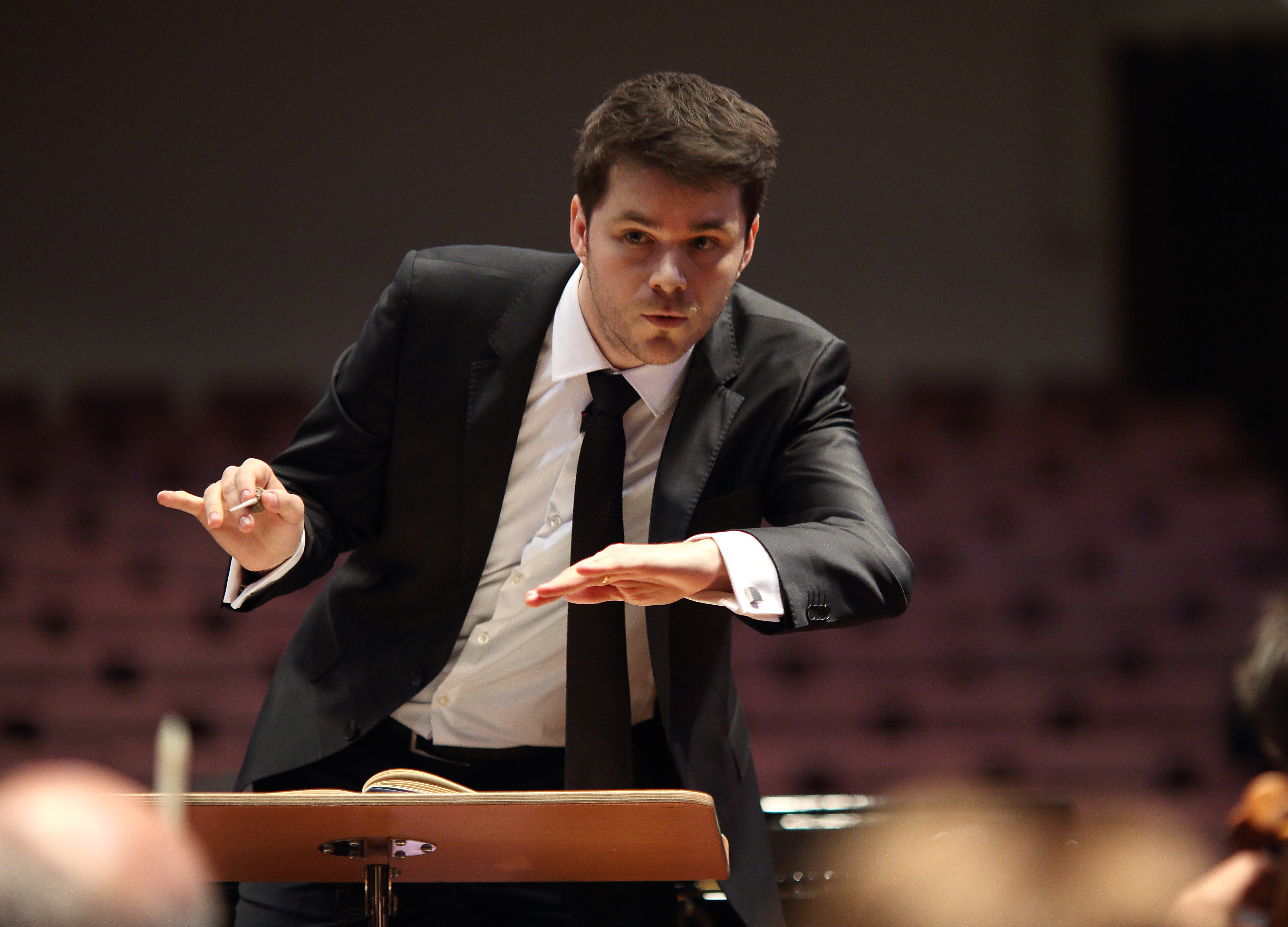 As he approaches his fourth and final year with us, Nicholas Carter reflected on some of his career highlights and his time with the ASO as one of the youngest conductors to ever lead an Australian orchestra.
We're going to miss Nicholas Carter, and we're sure you will too, but don't miss your opportunity to catch him in our 2019 season!
The concerts you can see him at include:
ASO: You came in as the ASO's Principal Conductor in 2016 at the remarkably young age of 29. Indeed you were at the time, and still are, one of the youngest conductors to ever lead an Australian orchestra. As you approach your fourth and final year in the role, how has the experience matched up to the expectations you had at the beginning?
NC: It's been a really wonderful journey with the ASO. Indeed I was relatively young when I started as the Principal Conductor, and as such I was doing much of the repertoire for the first time. That's the way it is! I felt huge warmth and support from the beautiful ASO colleagues. There was and still is a tremendous collective ambition to make something remarkable from this very special time in the ASO's history.
What are your high points with the ASO during these three years?
Certainly bringing Brett Dean's Hamlet to life as a part of the Adelaide Festival earlier this year was a watershed moment for me as a musician and for the orchestra too. I think that will always stand out as one of the most remarkable moments in Adelaide's storied cultural history.
Have there been any surprises or 'learning' experiences that you'd care to share?
Every moment on the podium is a learning experience; every rehearsal is full of surprises! That's what keeps you on your toes! The moment things become routine or predictable there's no point to what we do.
How you have come to regard the ASO, and what is different or special about the orchestra?
The ASO is certainly one of the friendliest orchestras is the world but that friendliness and openness belies an extraordinary intensity in the manner in which they work. Their ambition to constantly improve is inspiring.
You are here in Adelaide for eight to 10 weeks per year, in relatively short stints. What is it like when you are living in Austria (Klagenfurt) and have just begun there as Chief Conductor of Stadttheater Klagenfurt and Kärntner Sinfonieorchester as of September? 'Busy' must be your middle name!
Busy is the best way to be! That said, I don't consider what I do "work". I study scores and make music. Yes, the hours and the pressure can be incredibly challenging, but by building on experiences from all around the world, one's craft is refined. Thus the experiences are all the more rewarding.
With the ASO in 2019, you conduct Bruckner's Symphony No 5, Brahms' Symphony No 3, and all five Beethoven piano concertos with pianist Jayson Gillham, amongst other works. Can you share some thoughts about what audiences can look forward to about these performances?
The season opens with some fireworks – Ravel La Valse, Respighi Pines of Rome and Elgar in the South. A concert to lift the roof off the Town Hall! Working on a Beethoven cycle with one of Australia's best young pianists will also be a thrill. And I finish my tenure with a performance of Bruckner's monumental, beastly 5th Symphony; one of the highest pinnacles in the Classical repertoire. It's perhaps Bruckner's most contrapuntal symphony. An apposite analogy of all of the wonderful experiences and journeys covered over the past years coming together, weaving their significance into a glorious, resounding and joyful finale.
---