5 Minutes with Incoming Board Chair Kate Gould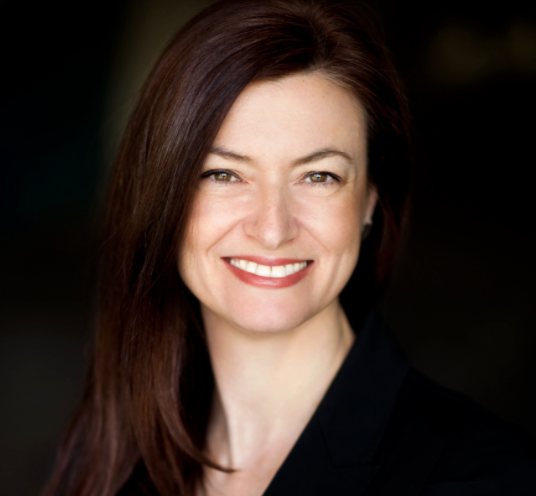 Get to know our incoming Chair of our Board of Directors, Kate Gould. Kate joins us with an impressive record, having worked as CEO and Associate Artistic Director at the Adelaide Festival, helped to found Dark Mofo in Tasmania, developed two successful start-up companies, as well as serving on the board of the Adelaide Crows AFL team.
Her vision for the Adelaide Symphony Orchestra is to secure us a purpose-built home; a new concert hall. Kate would like to ensure that we are no longer the only orchestra in Australia without one.
ASO: Could you tell us a little about your background before joining our board?
KG: I knew what I wanted when I was 23. I wanted to be a theatre producer like my father who was the founding director of the Queensland Performing Arts Centre and Brisbane Festival. I was fortunate to learn early in my career that a role such as a "producer" even existed. In the footsteps of my father I worked at QPAC, the Brisbane Festival and then had my big break when Stephen Page invited me to Adelaide as the Program Manager of the Adelaide Festival. I progressed to CEO and Associate Artistic Director at the Adelaide Festival working with Paul Grabowsky.
After deciding to take a break from arts management, I launched two risky IT start-up ventures, and also joined the Board of the Adelaide Football Club (Crows, AFL).
I thought I knew hard work but nothing compared to developing two new start-ups on top of generating money to support their development – the hours were exhausting and it was like returning to the beginning of my career. Our IT ventures proved successful with the sale of both companies.
By happenstance I was also fortunate to connect with Mona (Hobart) and became a consultant on some exciting new projects. I helped found the wunderkind festival Dark Mofo, now six years old. In other arts consulting work I work with such agencies as Monash and Flinders Universities as well as a host of small and medium size companies.
What appealed to you about joining the ASO board?
I love the Adelaide Symphony Orchestra. My husband, Rainer Jozeps, was its former Managing Director. In my view, classical music is one of the hardest art forms for an artist to master. The process of practice and performance is akin to a scholar or philosopher who toils their life in the search of perfection. Each time we attend a concert, as audiences we are privileged to witness the technical excellence of the musician giving life to the emotional expression of the composer.
I appreciate the value of music to the community, and its importance to a civilised society. 'Civilised' in the sense that music of all genres, but in particular orchestral music, gives rise to emotional and intellectual engagement that lifts our spirits and nurtures the creative spirit in us all. I'm hopeful that my professional experience, achievements and passion for the value of classical music will support the future of the orchestra.
What are you hoping to achieve in your time as ASO Board Chair?
A concert hall, plain and simple. The Adelaide Symphony Orchestra deserves a purpose-built home. It is extraordinary that Adelaide, a city celebrated for its cultural activity, has an orchestra without one. Every capital city in Australia has a concert hall except Adelaide.
The Festival Theatre, while a top-rated theatre venue, is not a Concert Hall and does not have the acoustic properties required for orchestral music without enhancement. Currently the ASO is required to utilise an orchestral sound shell and the Lares computer and speaker system for performances in the Festival Theatre. Performances requiring better acoustics without enhancement need to be scheduled in the Adelaie Town Hall which does not have the required seating capacity.
In the age of the audiophile, concerts must deliver a sound experience that doesn't disappoint. Music lovers know the difference.
The lack of a concert hall is impacting our orchestra's playing standards, short-changing our audiences and inhibiting the organisation's success.
Which concerts are you most looking forward to in the 2019 season?
It's hard to choose but there are two:
St John Passion in April will be special – it hasn't been performed since 1962 by the ASO!
And I'm passionate about new work and excited about our co-commission with the Boston Symphony and National Arts Centre, Ottawa for Pinchas Zukerman's 70th Birthday. The work, by Avner Dorman, will make its world premiere in Adelaide at Winter Fire in June and is sure to be special!
What is your earliest orchestral memory?
I regularly attended orchestral concerts as a child; the Sydney Symphony Orchestra and the Queensland Symphony Orchestra. I saw free concerts outdoors, orchestral recordings at the ABC studios as well as main stage concerts. As a child I would imagine elaborate stories scored to the music. It was a dream-world inside my head.
You have a very in-depth knowledge of the cultural industry both in South Australia and nationally – how do you believe orchestras should remain relevant in the 21st century with so much competition in the entertainment and arts sectors?
Orchestral music requires more effort from the listener than that required for your average pop tune. And as with all things of value, some effort is required to fully appreciate something. As with our food and nutrition diet, if our intake consisted of too much sugar, our physical condition would suffer; and so it is with music.
Therefore, education is critical to the future of orchestral music. From a young age people need exposure to positive experiences of orchestral music. The South Australian government supporting the introduction of a new music education program into the school curriculum. Vince Ciccarello, the ASO's Managing Director, has been influential in driving this program through the establishment of a Music Education Roundtable back in 2015 and being a part of the Department for Education's working group. The resultant new Music Education Strategy released at the end of 2018 is a 10 year vision and plan that will be a game changer for music education in South Australia.
But learning is not just for young people. I'm looking forward to those wonderful awakening moments as I attend each of the concerts in the ASO's 2019 season.