5 Minutes with… Thaddeus Huang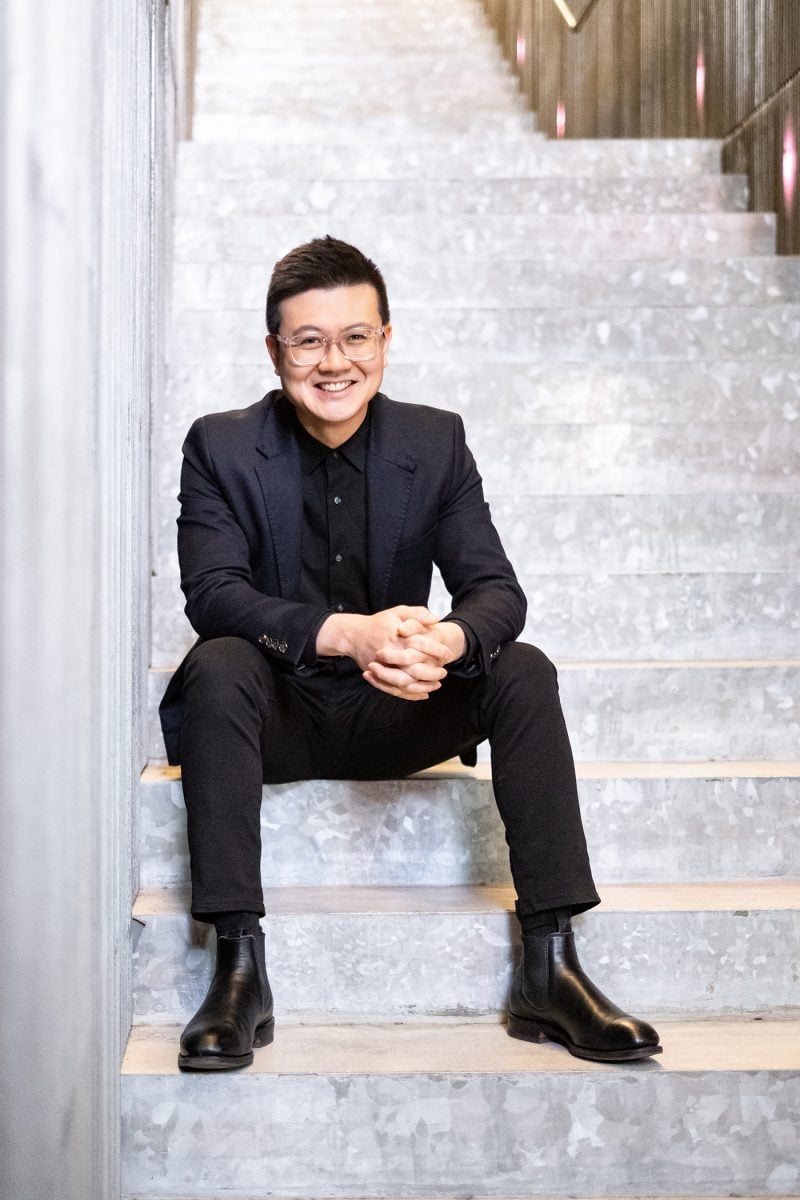 Thaddeus Huang currently serves as Musical Director of the Frankston Symphony Orchestra, touring regularly in China, and served as orchestral assistant to Nicholas Carter in SOSA's production of Hamlet. He is conducting our concert Mozart at Elder 2 in July.
It was the sound of the "long-slidey-thing" that opened up the world of classical music for this conductor. He reflects on the influence of Kleiber, his time as an orchestral assistant, and his passion for new music.
What are your earliest musical memories?
Probably around the age of three, my parents took me to see a symphony concert for the first time. I couldn't tell you the program, much less the conductor, but I remember at that moment I completely fell in love with the sound of the orchestra – and also decided that I liked the "long-slidey-thing" the most. It remains my favourite song, and playing the trombone helped me appreciate early on all the wonderful things going on in an orchestra when you take the time to listen!
Which conductors have most inspired you?
I own just two new, sealed vinyls: both are Carlos Kleiber, conducting Beethoven's Seventh and Brahms' Fourth. They are so timeless, so true, so real. And I'm sure many conductors admire (or begrudgingly acknowledge – we are an opinionated bunch) how much his work epitomises what we do. I'm always searching for new, subtle, unexpected ways to express in my conducting, and frequently marvel at how Abbado, Gatti, and Gergiev all have ways of creating spontaneous, surprising turns in their performances. Now I just need a record player for those vinyls!
You have served as orchestral assistant to Nicholas Carter and Mark Wigglesworth. What have you learnt from both?
Assisting a world-class conductor here is a golden opportunity, doubly so because few of them make Australia home. Nick and Mark couldn't be more different in style or interpretation, but they always bring an incredible work ethic, an immaculate rehearsal technique, and a strong vision that the orchestra can get behind. I've heard the Adelaide Symphony Orchestra produce electrifying performances with them that I'll remember for the rest of my life.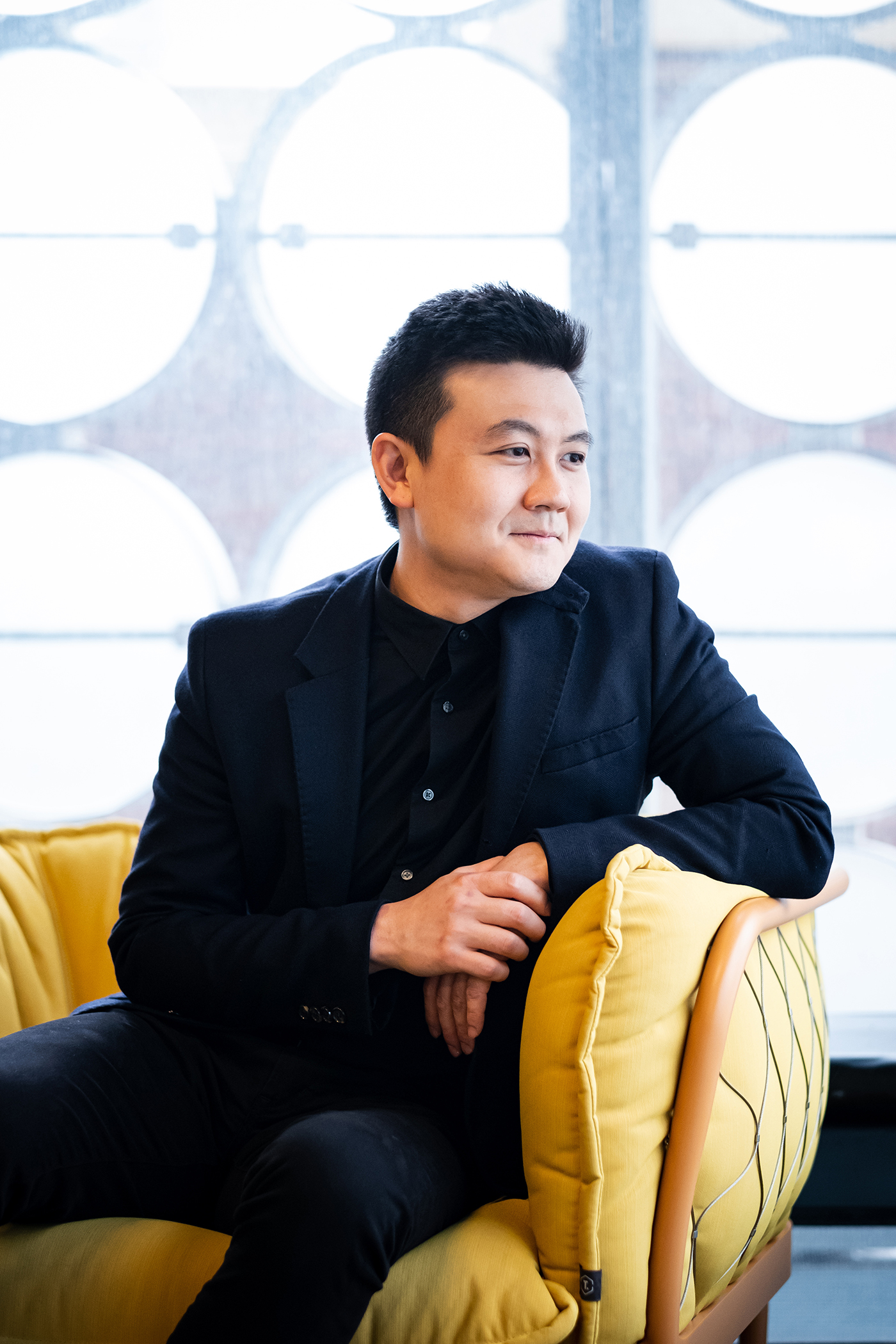 You're conducting the ASO in Mozart's 'Linz', his overture to Lucio Silla and Jolivet's Bassoon Concerto. What excites and challenges you about the program?
In some ways this is a concert of the modest siblings. As you know, Mozart's magnificent late symphonies and operas often eclipse the smaller gems in his output, and in this concert we have a wonderful opportunity to see them shine. It's always a challenge to marry Mozart's consummate brilliance with the impression of elegant simplicity, but I always relish the challenge. The Jolivet, by virtue of its legendary difficulty, also means it doesn't get performed as often as, say, the Mozart or Weber. I'm very excited that Mark Gaydon, one of our country's finest bassoonists, will bring this pinnacle of the repertoire to life. Adelaidians are in for a real treat.
You have an interest in and have recorded new music. Why are you passionate about it?
I actually came to conducting as a composer. By chance, the conductor who offered to conduct a piece of mine pulled out last minute and I was left high and dry to conduct it myself! I vaguely remember some haphazard arm-waving, but the musicians really enjoyed our work together so I decided to venture down that path a little more. While writing more frequently is something I hope to return to one day, it has always been an incredibly fulfilling expression of being for me.
Are there any works that you would love to perform in the future?
My childhood home was filled with old Tchaikovsky ballet tapes playing in the background, so he is a composer very close to my heart. I've loved every single one of his pieces that I've ever played, heard, or read, but especially the Sixth Symphony. In recent years I've been hooked on the music of Bruckner. There is a cosmic magnificence about his music that speaks to me. Do you have any advice for other young musicians who want to conduct? Conduct lots, study even more. I spent many years learning conducting technique the 'traditional' way, but the truth of the matter is if you feel something strongly enough you'll go to the ends of the earth to find a way to express it. Do you. Your musical ideas are only as strong as your belief in yourself.
Article originally published as 'Thaddeus Huang Conductor' in Limelight Magazine.
Thaddeus Huang conducts Mozart at Elder 2 on July 24