The more you know: Vaughan Williams' Fifth Symphony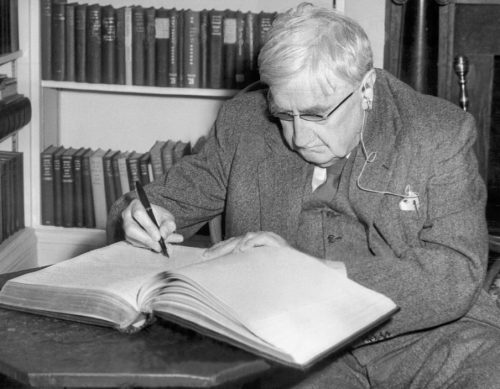 Vaughan Williams' Fifth Symphony is arguably one of his most prolific works. Here are some interesting facts and history about Vaughan Williams and his Fifth Symphony to get us pumped and ready to hear it at Master Series 7: Idyllic Visions.
Symphony No.5 stands at the summit of Vaughan Williams' achievements.

It has sometimes been viewed as a rebuttal to the defiant Fourth Symphony, but it is really an outgrowth and a refinement of that career-altering work, and it sums up much of what Vaughan Williams had accomplished to date as a symphonic composer.

Vaughan Williams made his first sketches for this symphony in 1936, began composition in earnest in 1938, completed the work early in 1943, and made minor revisions in 1951.

Sometime in 1938, when Vaughan Williams began his Fifth Symphony, he decided to use substantial sections from the unfinished Pilgrim's Progress, in the process transforming music that otherwise might have gone to waste into prime symphonic material.

The first performance was given on June 24, 1943, at a Promenade Concert in Royal Albert Hall, with the composer conducting the London Philharmonic.

Vaughan Williams' entire upbringing was steeped in tradition—he was related both to the pottery Wedgwoods and Charles Darwin.

Vaughan Williams was one of the first composers in the twentieth century who managed to forge a strong personal style almost exclusively from the materials of the past.

Vaughan Williams's nine symphonies span nearly fifty years of his career, and form an unusual and distinctive expansion of the great nineteenth century tradition.

This Fifth Symphony is dedicated "without permission and with the sincerest flattery" to Jean Sibelius.