Composer Mark Simeon Ferguson on… The Bush Concert
30 Jan 2020
Meet the Artists
Musician Spotlight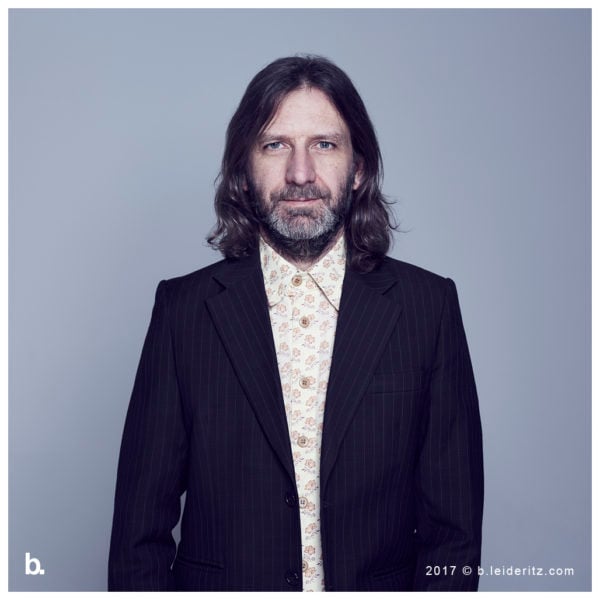 Mark Simeon Ferguson is the composer of the beautiful score that accompanies the story and illustrations of Australian author Helga Visser's book The Bush Concert.
The Bush Concert is a story of the Australian bush and its harsh conditions, and the way a community is able to unite to overcome their hardships and lift everyone's spirits. In response to the devastating bushfires in South Australia and around the country, Mark has composed an additional elegy to be performed at these concerts, and here he explains the importance of doing so.
Tickets to The Bush Concert are available here.
The Bush Concert is all about community overcoming adversity. Do you feel it's even more relevant now in the aftermath of the devastating bushfires that have ravished the country?
The Bush Concert's central premise is that the community was in dark place due to drought—not hard to see this being relevant… They banded together to put on a show and the act of making art together brought them great joy. The theme of drought and the need to work together as a community to find a way forward seems particularly relevant today.
Describe the elegy you have written for the concert?
It is a lyrical work for oboe, clarinet, bassoon and strings. The first section is just strings and is built on a series of tense chords that seem to resolve but don't quite, with a haunting, slow-moving melody holding it together. The oboe joins the strings, bringing a 'woodier' texture, then the bassoon takes over with a simple, folk-like melody supported by dark strings (with overtones creeping through to add to the 'raw' feeling).
Why do you think it was important to compose an additional elegy for the concert?
Like many composers I have always written music in response to personal and world issues. When Simon Lord (Director, Artistic Planning) asked me to write this elegy we were driving through smoky rural Australia on a short family holiday, passing burnt out places along the way. The loss of so many people's life's work is hard to fathom, but for this concert in particular it is the death of so much fauna (and flora) that inspired a musical response. So many of the melodies I wrote for The Bush Concert were based on Australian bird calls. Some of these birds are in danger of extinction due to the terrible bushfires. We need to do something!
You have a personal relationship with KI, tell us about that?
My wife's brother has lived outside of Penneshaw for maybe 15 years so we have stayed with him on many occasions. Many of our fondest family memories are of swimming in Stokes Bay, checking out the Remarkable Rocks and generally just soaking up the vibe of that beautiful place.
You work alongside your wife Susan (the presenter for the concert). What's it like to work together?
It is wonderful to be able to bounce ideas off her. She is a fantastic singer and an engaging performer, but importantly she has decades of experience as a classroom teacher so she has a good eye for what will work in front of an audience of children. When I am writing she will often try out activities based on my songs/compositions with her classes before they get to formal performance so she can see how the children react, and work to make things better. We also toured together for years for Musica Viva in Schools so we have shared a lot of music education experiences together.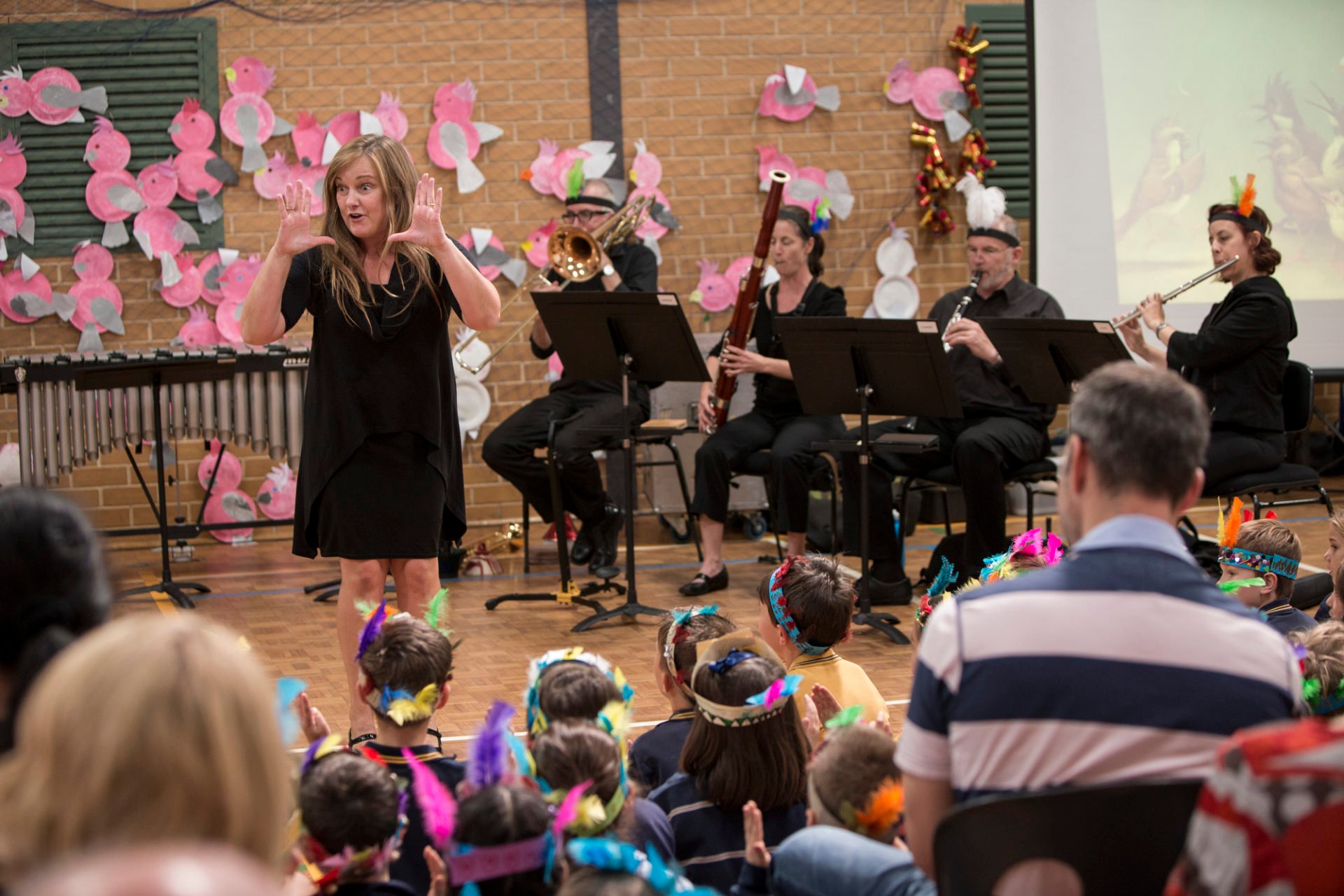 Why should people come to see The Bush Concert?
Who needs an excuse to see our wonderful ASO?
OK, Helga's book is beautiful. The artwork is evocative and so essentially Australian. This is a South Australian work that a chamber ensemble from the ASO have performed many times, but it is the first time the full orchestral version of the show has been presented in SA (the SSO did it in the Opera House and the MYO in the Recital Centre). Susan is a fabulous presenter and I quite like the music. There are excerpts of famous classical tunes used in the show too, with some extra musical 'additions'.
The Bush Concert will also be performed in Mandarin to celebrate the Lunar New Year, does this affect the way the story is told? Does the audience need to speak Mandarin in order to enjoy the performance?
Firstly, Helga's images are beautiful, and there will be a translation on screen. Most of the 3rd concert will be in Mandarin, but Susan will drop into English to explain a few things along the way. A couple of the songs will remain in English as some of our Chinese friends have suggested that they conceptually make more sense in English. I think it will be great fun to experience this very Australian story in Mandarin!
The Adelaide Symphony Orchestra are donating proceeds from all ticket sales of the 1.30pm session of The Bush Concert to SAVEM – South Australia Veterinary Emergency Management, and donation buckets will be available at all sessions.