Martin Butler on ASO's Community Concert series Sanctuary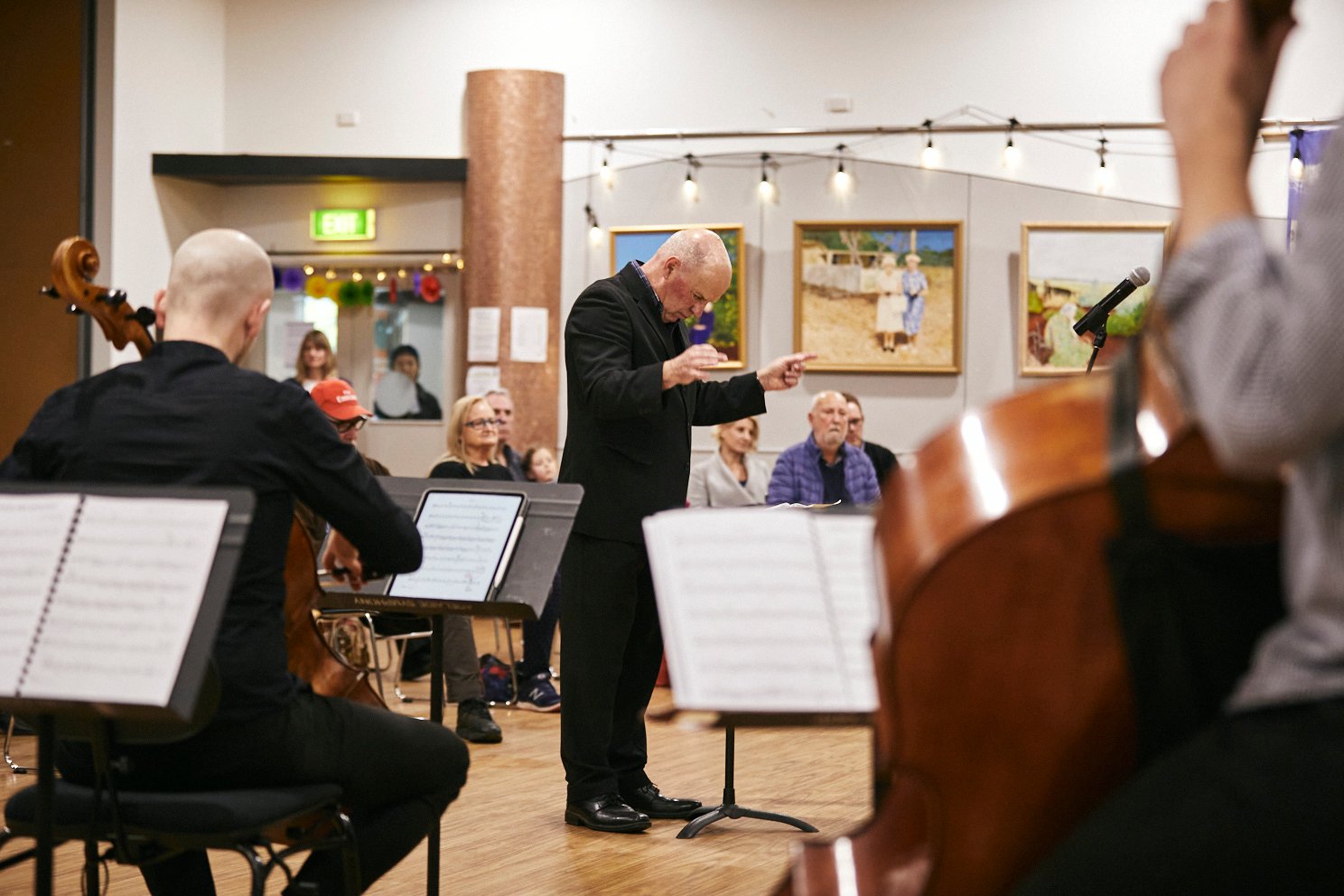 You've entitled the series Sanctuary – what's the inspiration behind the name?
Well, it's in the lyrics to the Billy Joel song that we're performing (And So It Goes), but I think the idea of music as providing a sanctuary for the listener is very strong, especially given the circumstances today. The original meaning of the word describes a place that provides immunity from arrest for fugitives or debtors, but it's now come to mean a place of refuge or protection. Our mixed program of shorter pieces from the music of the court of Louis XIV to the tangos of Piazzolla will certainly provide that. Besides, we can't wait to hear some actual applause! It's been a long time.
Describe the music you've created for the program:
It's similar to the other programs that I've done over the last few years. It's very eclectic in taste. For some strange reason, I've always set myself the rather esoteric puzzle of starting these concerts with some French baroque music (Chaconne by Marin Marais) and finishing with a piece by the Argentinian tango composer Piazzolla (Libertango). That's a bit weird but it kind of works. I wanted to include a piece by Morricone (Malèna) after his recent passing, particularly as the ASO has had that relationship with him. It's a gorgeous piece to 'swoon' to and provides the perfect foil to Andet Brudestykke & The 30 Year Jig, which is a traditional Swedish jig arranged by our regular violinist Belinda Gehlert. The Billy Joel classic has an Australian connection which I'll reveal at the concert!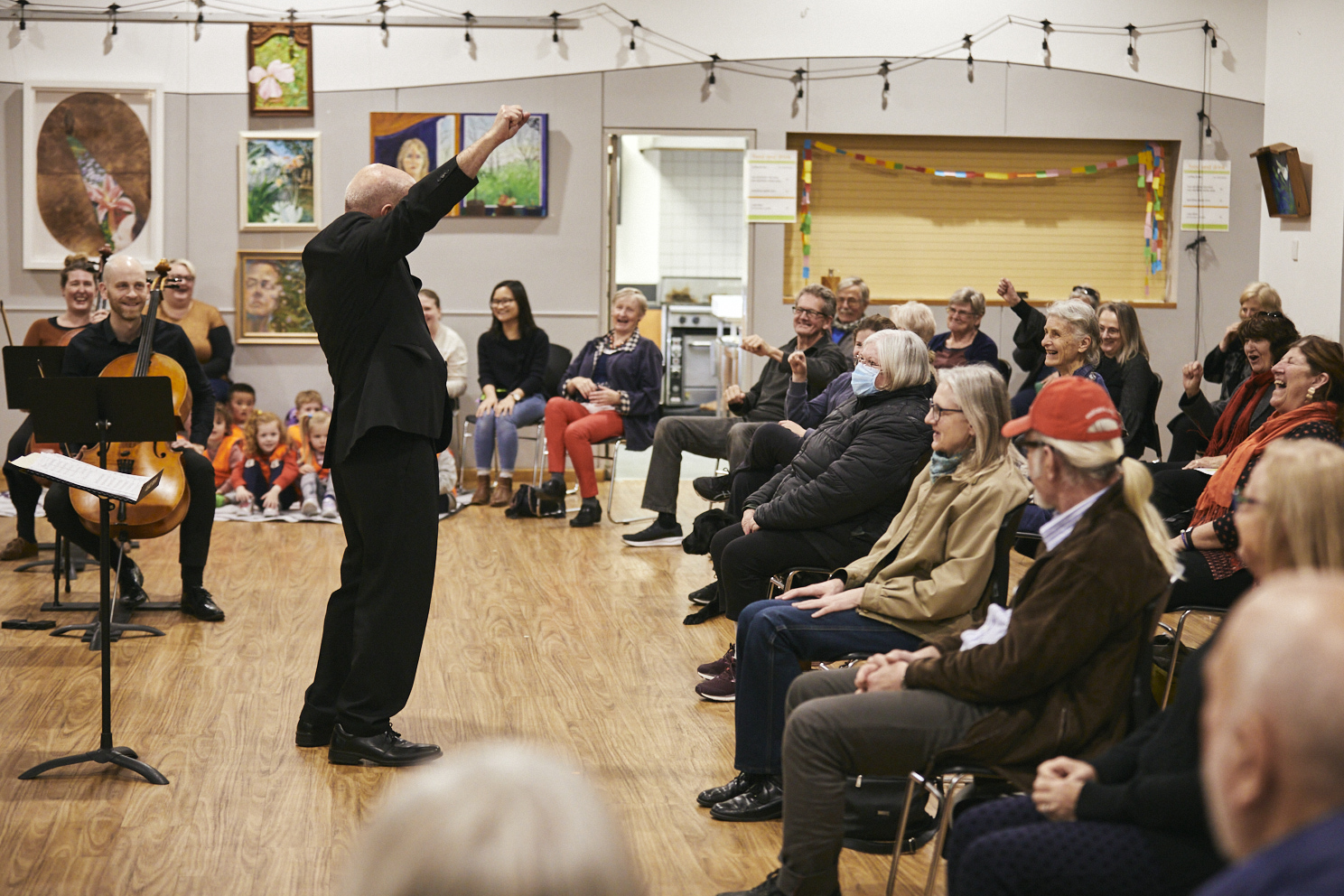 What can people expect when they come to a community concert?
They can expect to hear a concert of about nine short pieces with no interval performed by fourteen string players from the ASO. Naturally, the music is extremely well performed. It's also taken from all sorts of backgrounds, not just classical music. It's serious, and not serious, at the same time. They'll also be well informed about the music and certainly leave having learnt something new about the pieces. I use a slide projector to help with our presentation. It's also an interactive experience although I don't want to give the game away on that!
What do you enjoy most about getting out and about and performing in the local communities?
We get to perform to an audience in a more intimate setting and, like any performers, we enjoy the reaction we get when we play. This time around it's going to be strange, and we'll have to be very careful. Circumstances can change rapidly but we're really looking forward to re-establishing the relationship with our audiences as soon as possible. I hope our music provides some solace, and humour, in these disquieting times.