MUSOs of the ASO: Lisa Gill, Flute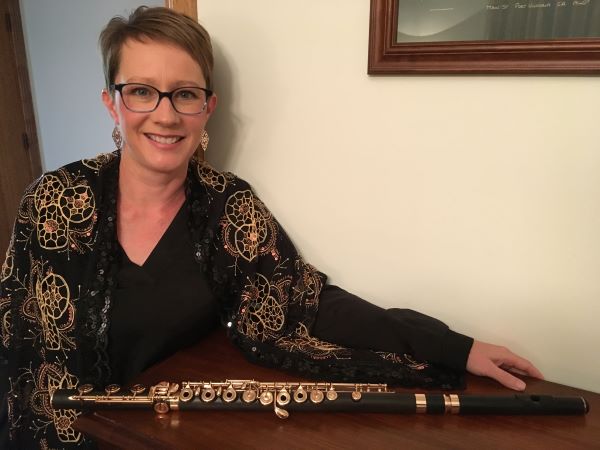 Lisa Gill began as Flute with the ASO in 2002 after taking over the position from her teacher Elizabeth Koch. Lisa views music as "a necessity!" and knew she'd make a career in music from the age of three when she would constantly sing nursery rhymes which progressed to songs from musicals. She would love to ask Mozart why he was supposedly not much of a fan of the flute and to request some more compositions for her instrument!
Take some time to get to know Lisa.
Hometown:
Adelaide, resides Flagstaff Hill
Education:
Bachelor of Music (specialising in Orchestral Studies) at Flinders Street School of Music followed by an Honours year at Elder Conservatorium of Music
If you weren't a professional musician you'd be….
I have trouble seeing myself doing anything other than music, but as I have a passion for animals and the great outdoors, maybe working in a zoo as a park ranger or doing animal research.
How did you choose the flute?
I had already begun playing the piano but decided at seven years old that I wanted to learn a second instrument. After hearing a fellow school student playing the flute my mind was made up!
Is there anything special about your actual instrument/does it have a name/any quirks?
Both my flute and piccolo are made by Burkart (flute maker located in Boston). I also own a beautiful wooden flute featuring rose gold keywork made by Powell.
Describe the best thing about being a musician.
Being able to do something that you love as a profession and having the opportunity to perform with world-class and inspirational artists from a range of genres.
Who has influenced you most as a musician?
As a flautist, I'd have to say Michael Cox (a renowned flautist and teacher in the UK whom I was fortunate enough to spend some time studying with) and my teacher (ex Second Flute of the ASO), Elizabeth Koch, who has an impressive dedication to her craft!
If you could play a different instrument, which would you choose and why?
Cello…for its velvety, rich sonority. I think it would be interesting to experience playing one of the lower orchestral instruments as opposed to one of the highest.
Which solo or moment in the flute orchestral repertoire is your favourite?
I love playing Brahms' Symphonies… the Principal Flute solo in the fourth movement of his Fourth Symphony is a favourite moment.
Your most memorable performance/s with the ASO:
I have fantastic memories of performing Adelaide's first production of Wagner's Ring Cycle under the baton of the late Sir Jeffrey Tate. He was a hugely inspiring musician and human being to work with. More recently, I got a massive buzz from performing in the Shanghai Concert Hall during the ASO's 2019 China and South Korea tour. The acoustics were absolutely superb and the resultant vibe amongst the orchestra was so exciting!
Your first orchestral concert memory and what made it memorable:
My earliest ASO concert memory as an audience member was in high school when I went with a group of specialist music students to the Adelaide Town Hall to see the orchestra perform…however it's way too long ago to recall what was on the program!! My first time performing as an ASO member was in 1997 and was memorable because it was actually a Country Tour…a little nerve-wracking travelling with a group of mostly strangers but a good way to get to know them at the same time!
COVID-19 put a hold over ASO concerts, what did you miss the most about not being able to perform?
I missed playing music alongside my wonderful ASO colleagues and the satisfaction you feel from working together to create something extraordinary. I also missed the "buzz" you get from hearing the audience's applause at the end of a performance.
Despite not being able to perform in concerts you still had to remain fit to play for when concerts resumed. How many hours a day are you practising, and what repertoire are you selecting? Where in the house do you practise?
I'm playing a lot of etudes (studies) as these are great for practising technical aspects of playing whilst still providing a chance to be musically expressive. I also love practising the 12 Fantasias for Solo Flute by Telemann, I've always enjoyed playing Baroque music. I'm very lucky to have a good-sized music room that is fairly separate to the hustle and bustle of the rest of the household so I can practise and 'ZOOM teach' in relative peace in that space.
When you're not performing or practising, what do you enjoy doing in your free time?
Walking my dog, Dusty, and spending time at the beach.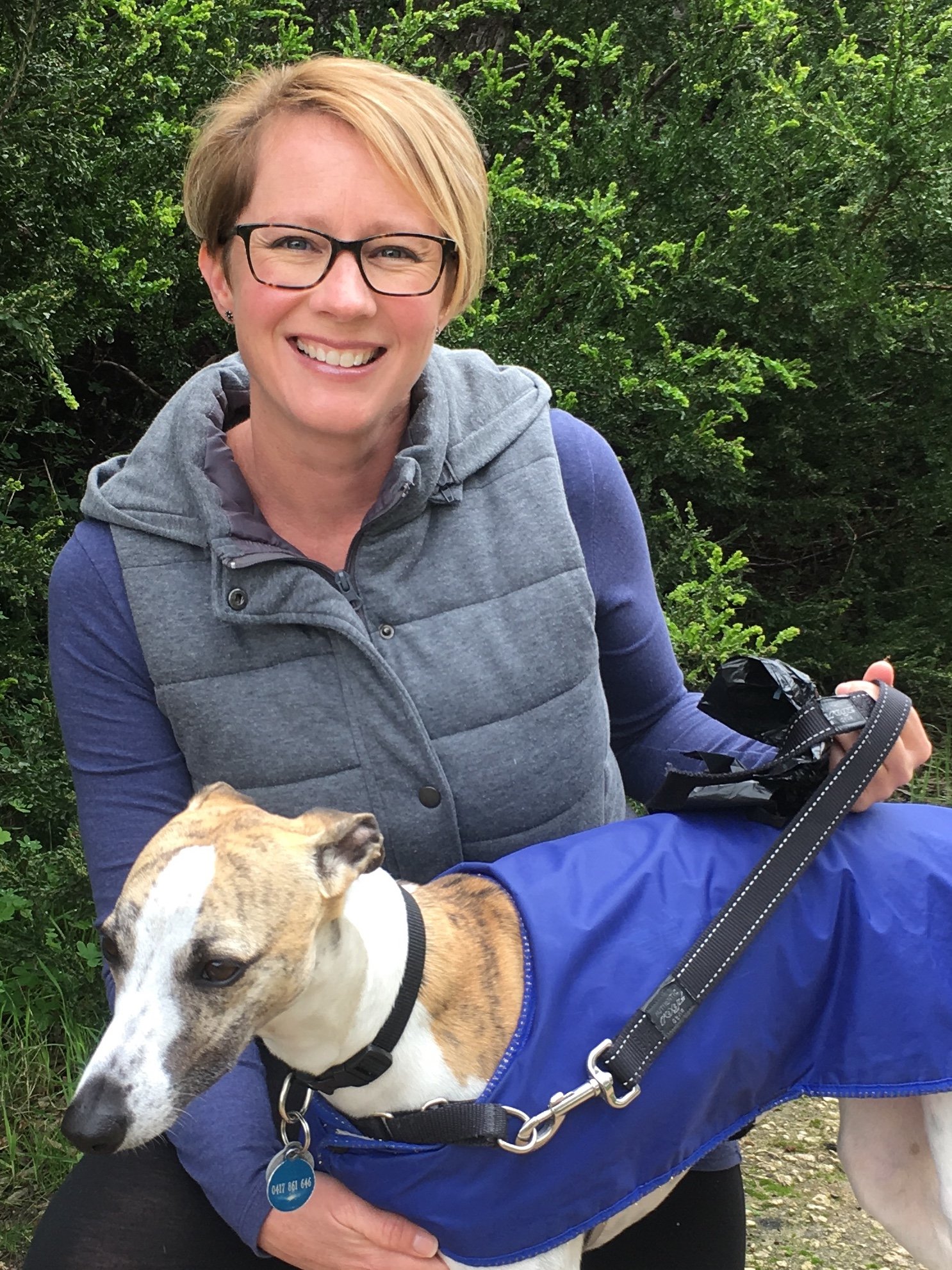 When you're not listening to classical music, what do you listen to?
I listen to a HUGE range of styles but am tending to go to the music that I find the most relaxing and calming at the moment. I admire the creativity of Katie Noonan's albums, and I love the quality and control in her voice. Choral music always relieves stress for me, I am listening to a lot of Voces8 and Polyphony and for something a bit more upbeat, some Incognito. They're one of my husband's favourite bands so I listen to a fair bit of their music by default!
Name three pieces of music you love, and why?
1. Mozart's 'Don Giovanni' because I had to choose some Mozart and I really enjoy playing operas.
2. Beethoven's 7th Symphony because, along with Brahms, these symphonies have great second flute parts to play.
3. Stravinsky's 'Petrushka' because of its rhythmic vitality and range of colours.
What has been your most memorable musical experience as an audience member?
There are too many enjoyable and moving concerts to choose just one, but I do always find myself fighting back tears when I listen to young children singing! There's something so pure and beautifully vulnerable about that sound.
Do you come from a musical family?
My father is very musical. He can play several instruments including the piano, piano accordion and guitar. He has been teaching himself the clarinet in recent years and has also directed choirs, both during his time as a school teacher and in his retirement.
Name three things people may not know about you:
1. I don't have a middle name
2. I always cry during children's movies
3. I dislike most forms of technology…not very helpful in current times!
What's your idea of a perfect day in Adelaide?
A drive to Normanville beach on a lovely, sunny day with the family (dog included, of course!) followed by an alfresco lunch perhaps, somewhere at McLaren Vale featuring locally-produced wines!
What piece of music never fails to move you?
The poignancy of the bassoon solo towards the end of Stravinsky's Firebird always does it for me.
What's your favourite type of food?
That's SO hard to choose but soup (any flavour) would be up there…even in warmer weather!
What's the weirdest thing in your fridge/pantry?
A 1kg bag of mini marshmallows that my kids were given…it takes a LOT of hot chocolates to get through that many marshmallows!!
What books are on your nightstand?
Boy Swallows Universe by Trent Dalton