Taking flight - Gigs at Grainger 2
Genevieve Lacey - Curator/Performer (Recorder)
Paul Kildea - Conductor
Please note date change to Season 2017 brochure: now Sat 21 Oct
"Music gives a soul to the universe, wings to the mind, flight to the imagination and life to everything..." Plato
Inspired by the song of the Pied Butcherbirds of Central Australian deserts to the Whooper Swans of the Arctic Circle, Genevieve Lacey creates a listening experience that collapses time and expands our sense of space. From Jean-Féry Rebel's 18th-century depiction of chaos preceding creation, through to the World Premiere of Hollis Taylor's Absolute Bird, this is a lyrical program of poetic imaginings.
Music also includes Vivaldi's aerial feats for a stratospherically high recorder in his Recorder Concerto in C, Einojuhani Rautavaara's chillingly beautiful Cantus Arcticus and Erkki-Sven Tüür's imagined vision of an Australian landscape Whistles and Whispers from Uluru.
Watch Video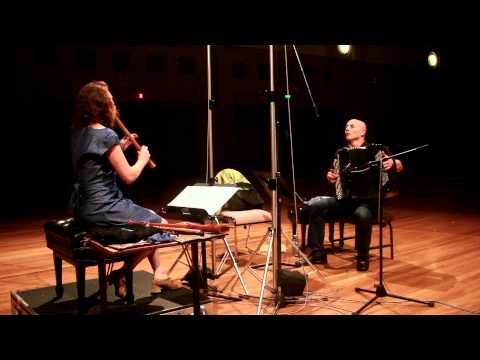 Heard This and Thought of You presents music written across half a millennium and two hemispheres, performed by James Crabb (classical accordion) and Genevieve Lacey (recorders).
Leave a Comment
When
Where
Tickets
A Reserve
Adult

$40.00

Child

$40.00
2017 subscriptions are still available. Contact ASO on 08 8233 6243 to subscribe to three or more 2017 concerts


This concert can be added as an extra to an eligible ASO subscription*.
*An eligible subscription is three or more concerts from Master Series, Great Classics, Showcase or Romeo & Juliet. Subscribers gain access to ticket discounts, and special subscriber benefits.

Tickets for this performance are sold through ASO and incur a $5.00 per transaction fee.
YOU MAY ALSO LIKE....
Sat 6 October 8:00pm
Grainger Studio
Info & Tickets
Fri 29 June 7:30pm
Sat 30 June 7:30pm
Festival Theatre
Info & Tickets