ASO opens 2019 with special event Season Opening Gala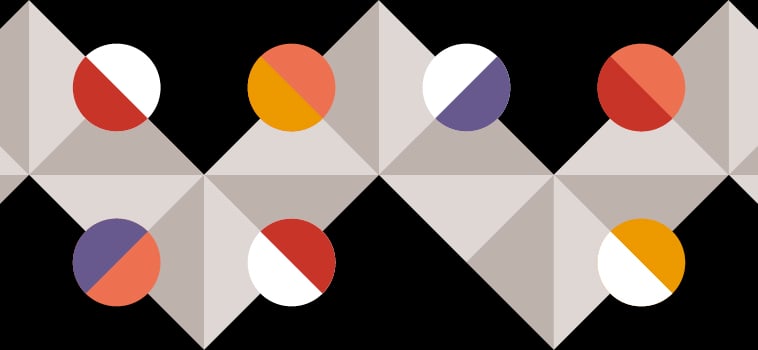 The full strength of the Adelaide Symphony Orchestra will be unleashed to launch 2019 in spectacular fashion as the ASO sets the scene in the Season Opening Gala 2 February in the Festival Theatre.
Australian conductor Benjamin Northey leads the orchestra in Gusta Holst's epic The Planets, Holst's magnificent depiction of seven heavenly bodies and their astrological significance – from the terrifying march of Mars to Jupiter's ode to a good time, and lastly the mystical transcendence of Neptune.
The evening will roar to life with the brassy revs of Finlandia – a threatening darkness suddenly engulfed in light as Sibelius unfurls a hymn to his homeland.
Australian virtuoso pianist Simon Tedeschi will ignite proceedings with a popular favourite Grieg's Piano Concerto. Power and poetry combined with a good dash of Norwegian spirit have made this a timeless classic.
Northey says, "What a spectacular way to open the season with these three absolute masterpieces of the orchestral repertoire. Experiencing the power and beauty of 'The Planets' performed live is always breathtaking (and not just to discover where the music to Star Wars came from!!) Sibelius' defiant 'Finlandia' is of a similar vintage, equally balanced with moments of extraordinary inspiration and profound beauty. And I can't wait to hear what Simon Tedeschi, now established as one of Australia's finest ever pianists, brings to the very popular Concerto by Grieg – a wonderful evening of great orchestral music!".

Grieg's Piano Concerto composed in 1868 is one of the most well-loved in the romantic piano repertoire and it is one that Tedeschi knows well having performed it in excess of 50 times when asked how he approaches the work he said, "I approach every performance differently, on account of my age, my mood on the day, my orchestral colleagues and certainly the conductor. Ben Northey is such an optimistic, vibrant, vital conductor that I have no doubt that this rendition will be full to the brim with delight and dynamism!"
"I love this work's freshness, its raw beauty and its optimism. It is one of the only works I know that has depth but is almost uniformly positive. I'm a big nature fan and I am pretty sure Grieg was too, judging by this piece. It's a challenge to pull off a work that everyone has played, but there's something about the work that lends itself to freshness of interpretation. You don't have to try too hard, you just let it happen."
Described by respected critics and musical peers as one of the finest artists in the world making the young pianist's mark on music both undeniable and admirable.
Tedeschi first performed a Mozart Piano Concerto at age 9 in the Sydney Opera House. In the course of his early studies, he worked with Neta Maughan, Noretta Conci, and Peter Serkin. He has a string of international prizes and scholarships under his belt. This includes winning the Open Age Concerto Series and 'Most Outstanding in all Youth Sections' at the IBLA Grand Prize in Italy in 1994 and taking out the top prize in the keyboard section of the Royal Overseas League Music Competition in London (2002). As well as the Legacy Award from the Creativity Foundation and the Centenary of Federation Medal from the prime minister of Australia. During a stay in the United States, Tedeschi played at Carnegie Hall, and won the New York Young Jewish Pianist Award. Regularly invited to perform for foreign dignitaries, Tedeschi has entertained the likes of their Royal Highnesses the Crown Prince and Princess of Denmark, Vladimir Putin, George W Bush and Nelson Mandela at events such as the Commonwealth Heads of Government Meeting, World Expo and G'day USA. In the 1996 film Shine, Tedeschi's hands were filmed to represent those of pianist David Helfgott.
Adelaide audiences and the ASO are fond of Tedeschi and the feeling is reciprocated, "I've had a long association with the ASO, right from performing Richard Rodney Bennett's Piano Concerto in 1994 under Roland Peelman. The orchestra are old friends and so welcoming, and I'm especially thrilled that one of my dearest and most respected colleagues, Alison Heike, will be playing in the orchestra too!" he says.
Don't miss ASO's Season Opening Gala in what is certain to be a glittering affair both on and off the stage, and destined to become a night to remember.
Adelaide Symphony Orchestra Managing Director Vincent Ciccarello said, "ASO's Special Events has something for everyone. We hope that you can join us for an exciting evening as we kick off a spectacular concert season in 2019 in true style, Simon Tedeschi is renowned for his artful and elegant performances which our ASO subscribers have grown to love and Benjamin Northey another ASO favourite will have the orchestra playing in perfect harmony".
The ASO is a world-class symphony orchestra, in addition to presenting classic repertoire the orchestra has a reputation for its versatility in its Special Event concerts that highlight the orchestra's adaptability in presenting a diverse range of styles and representation of cultures. As well as its Showcase Series of concerts that embrace popular contemporary music, adding pow to pop, while soundscapes burst beyond the cinema screen and patriotic anthems swell to their fullest glory. Don't miss the first exciting Special Event concert for 2019.
MEDIA ENQUIRIES: Cheree McEwin, Publicist Adelaide Symphony Orchestra 08 8233 6205 / 0416 181 679 / mcewinc@aso.com.au