Support your ASO
Your donation will help ensure all South Australians can experience the life-changing effect of great music, right here at home. Help us connect with our community by supporting the ASO's 2023 Annual Appeal.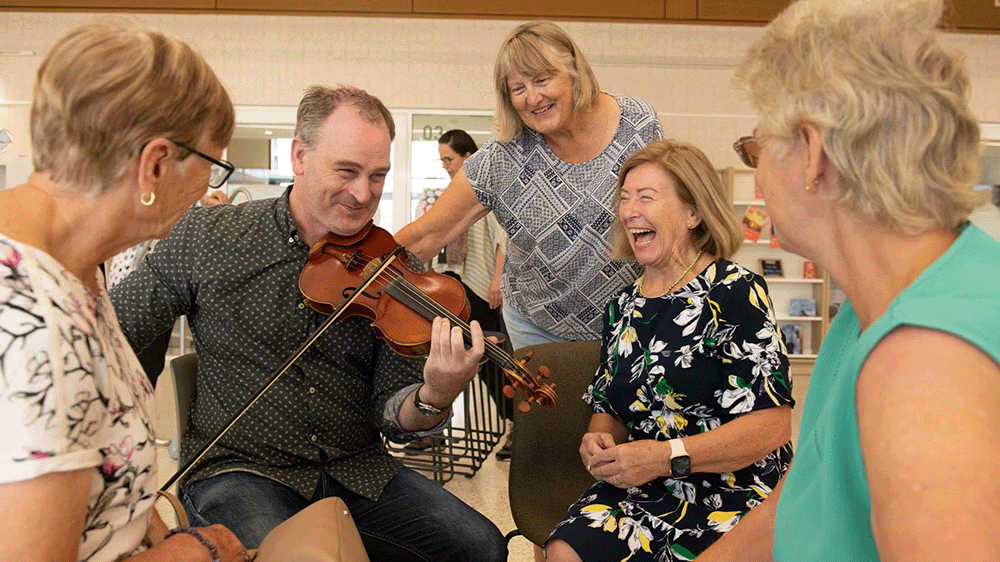 Please give a gift online:
Music goes beyond words, emotionally connects us to ourselves and each other, and is amongst the greatest languages we have. A great live performance is as close to magic as you can get! Music inspires the mind through emotion and storytelling and I am enormously privileged to be part of this organisation, bringing that to so many across South Australia. Please help us connect with our community by donating to the ASO.
Kate Suthers, ASO Concertmaster
Questions?
There are many different ways you can support the ASO. Should you wish to discuss a particular area of interest or ways in which you can help, please contact our Philanthropy Manager, Lucy Eckermann, for a personal conversation.
Manager, Philanthropy & Development
Lucy Eckermann
P 8233 6263
E eckermannl@aso.com.au