Copyright Notice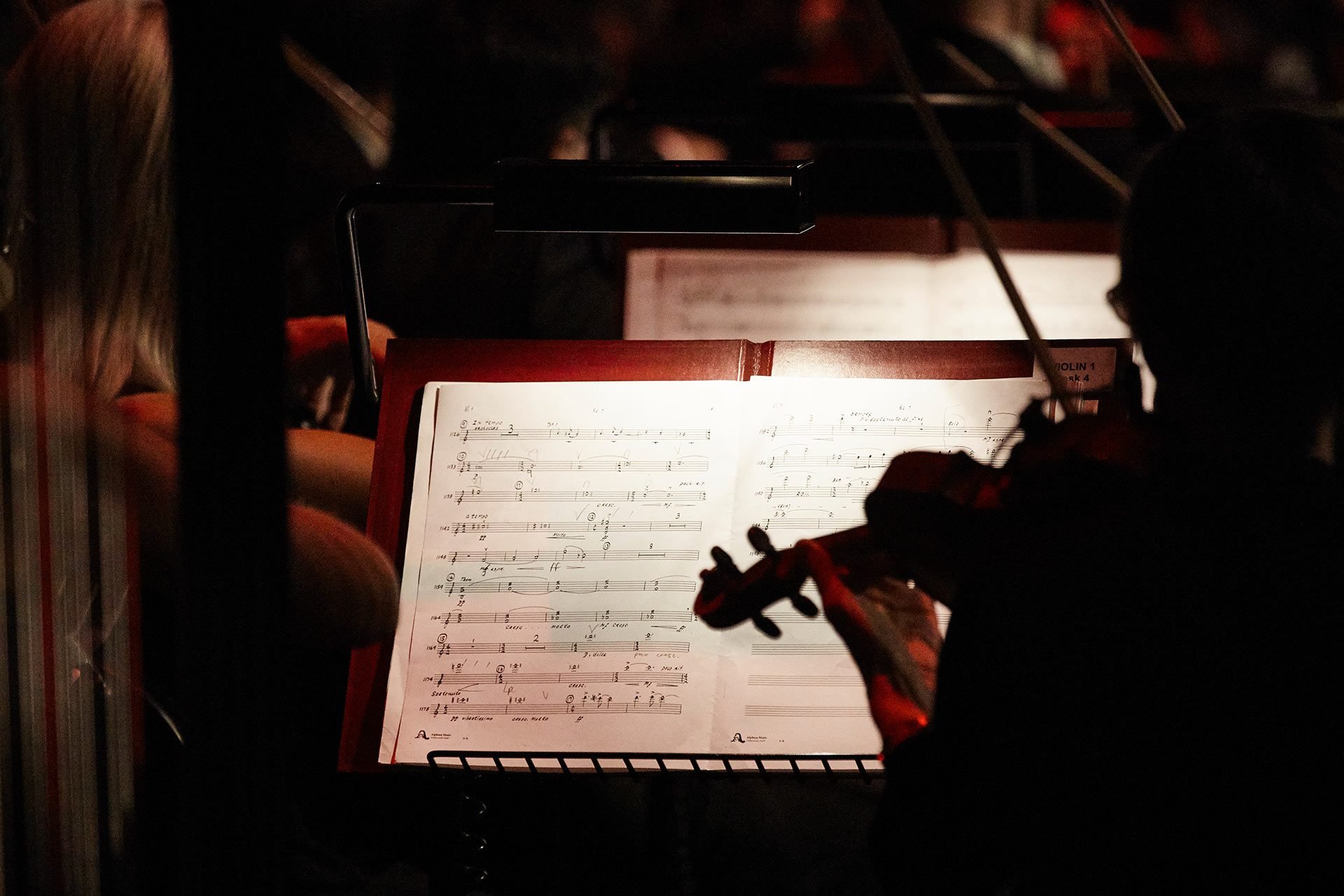 This website is owned and operated by Adelaide Symphony Orchestra Pty Limited (ABN 49 079 016 738). All information, text, graphics, audio files and software published at this site ("the Site Content") is owned by or licensed to Adelaide Symphony Orchestra Pty Limited (the ASO). The Site Content is protected by Australian copyright and trade mark law. All rights are reserved.
When you access this site you agree that:
You may retrieve Site Content for your information and entertainment only. Any commercial exploitation is expressly forbidden.
You may save a local copy of Site Content or send it to your printer for your own personal use or to inform others about the Adelaide Symphony Orchestra's activities. However, you may not make any changes or impose any charges in doing so.
You must retain any copyright or other intellectual property notices contained in the original Site Content.
You must not modify, reproduce, frame, upload to any third party, post, transmit or distribute the Site Content in any way without the Adelaide Symphony Orchestra Pty Limited's prior written consent.
Products, technology and other technical processes used in this website may be the subject of other intellectual property rights reserved by Adelaide Symphony Orchestra Pty Ltd or other persons. Adelaide Symphony Orchestra Pty Ltd grants no licence in those intellectual property rights.
Disclaimer
This web site has been compiled in good faith by Adelaide Symphony Orchestra Pty Limited. However, no representation is made as to the completeness, accuracy or suitability of the Site Content for any particular purpose.
Your Responsibilities
Everything published on this site is public. It is subject to the same laws that apply to other media. Participants in the ASO's Online forums and discussions agree not to publish on this service any material which is libelous, defamatory, obscene, abusive or violates any law governing vilification, harassment, copyright and intellectual property, contempt or privacy.
Complaints
Please notify the Adelaide Symphony Orchestra Pty Limited regarding any complaint about material. While the ASO accepts no liability for any material or links posted to the service, the ASO will investigate all complaints. The ASO may remove any material in whole or in part without notice. The ASO may also re-publish some or part of audience messages.
© Copyright Adelaide Symphony Orchestra Pty Ltd