ASO Donors
The Adelaide Symphony Orchestra gratefully acknowledges the following donors who have contributed in the past twelve months. Thank you for your support.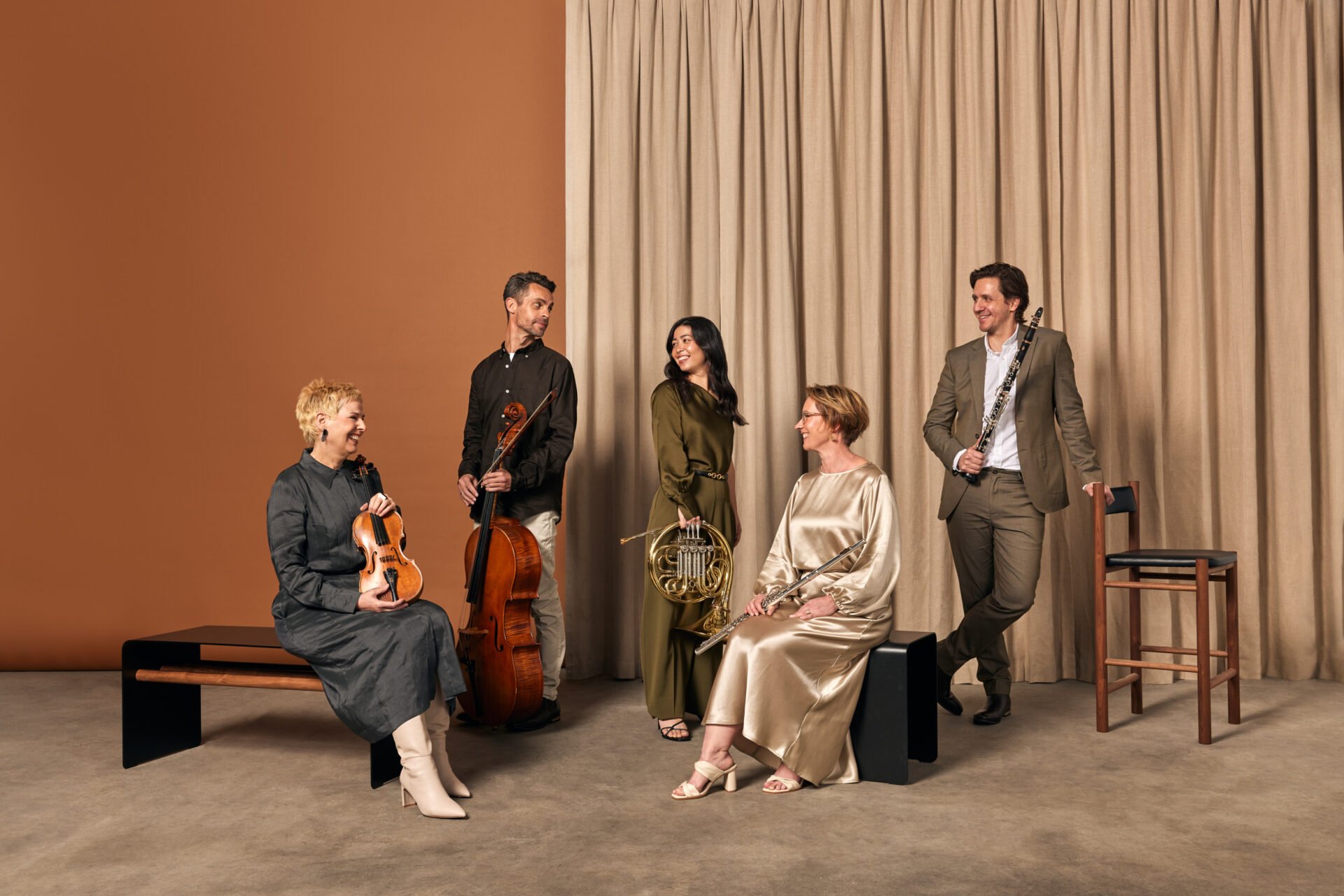 Diamond • $25,000+
Friends of the Adelaide Symphony Orchestra
FWH Foundation
Sally Gordon & Gary Smith
K & S Langley Fund
Lang Family Foundation
Joan Lyons
Pamela & Peter* McKee
Diana McLaurin
Roger & Helen Salkeld
Mary Lou Simpson OAM
Dr Sing Ping Ting
Anonymous (1)
Platinum • $10,000–$24,999
R & M Champion De Crespigny Foundation
Graeme & Susan Bethune
Catherine Branson AC & Dr Alan Down
In memory of Dr Peter (Tony) Davidson
Colin Dunsford AM in memory of Lib Dunsford
The Foskett Foundation
The Hackett Foundation
Jill Hill & Bob Warner
Margo Hill-Smith
Robert Kenrick
Dr Leon Pitchon
Robert Pontifex AM
Andrew & Gayle Robertson
Norman Schueler OAM & Carol Schueler
Dr Tom & Sharron Stubbs
John Uhrig AC & Shirley Uhrig
Ann Vanstone
Gold • $5,000–$9,999
Peggy Barker & Tom Pearce
Annabel Barrett
Bruce Carter & Dina Matters
Bob & Julie Clampett
In memory of Rodney Crewther
Andrew & Denise Daniels
Jan Davis AM & Peter Davis
Andrew & Barbara Fergusson
James & Jacqueline Hahn
Dr Thomas Kimber & Katrina Bochner
Hugh & Fiona MacLachlan OAM
K & D Morris
Perpetual Foundation – The Henry and Patricia Dean Endowment Fund
Garry Roberts & Dr Lynn Charlesworth
Dr J B Robinson
Richard Ryan AO & Trish Ryan
Linda Sampson
Gwennyth Shaughnessy
Roderick Shire & Judy Hargrave
John & Suzanne Tilley
Nick Warden
Anonymous (1)
Silver • $2,500 – $4,999
Liz Ampt
Melissa Bochner & Peter McBean
J Bennett & K Ellis
Liz Bowen
Dr Aileen Connon AM
Margaret Davis
Mary Dawes BEM
Bruce & Pam Debelle
Norman Etherington AM, in memory of Peggy Brock AM
Lois & Jane Greenslade
Daniel & Sue Hains
In memory of Elizabeth Jamieson
Samuel Joyce & Mark Taylor
Diana Laidlaw AM & Sonia Laidlaw
Dr Scott C Y Ma
Johanna & Terry McGuirk
In memory of Father Kevin McLennan & Barbra McLennan
David Minns
Carolyn Mitchell
Alyson Morrison & Michael Critchley
K & K Palmer
Christine Perriam
Ann Piper
John & Sebastien Pratt
Josephine Prosser
Richard Wagner Society of South Australia
Petrea & Mick Roche
Nigel Stevenson & Glenn Ball
Dr Nora Straznicky
John Sulan KC & Ali Sulan
David & Linnett Turner
Dr Melanie Turner
John Turnidge AO & Patricia Rayner
Dr Richard Willing OAM
Pamela Yule
Anonymous (3)
Maestro • $1,000 – $2,499
Her Excellency the Honourable Frances Adamson AC
The Aldridge Family Endowment
Neil Arnold
A. Prof Margaret Arstall
Judy Bayly
J Bennett & K Ellis
Albert & Nyra Bensimon
Prof Andrew & Elizabeth Bersten
Betty Ward Foundation
The Hon D J & E M Bleby
Ruth Bloch
Dianne & Felix Bochner
Prof J & B Bradley
In memory of Darrell Clarke
In memory of Emeritus Professor Brian Coghlan & Sybil Coghlan
Josephine Cooper AM
Colin Cornish AM
Stephen Courtenay
Ruth Creedy
Graham & Frances Crooks
Rosemary Czernezkyj
John Daenke & Janet Hawkes
Drs R & D Davey
Deborah Down
Jack & Meg Favilla
Dr Robert Fraser AM & Helen Fraser
John Gazley
Peter R Griffiths
In memory of Geoffrey Hackett-Jones
Joan Hall
Christopher & Sherri Handley
Mary Handley OAM
Eleanor Handreck
Neville Hannaford OAM
Robert Hecker
Michael & Janina Hewinson
Max & Maureen Howland
Kate Irving
Deane & Jennifer Jarvis
Anita & Andrew Just
Caryl Lambourn
Geoffrey G Larwood OAM & Carmel Kain
Pat Lescius & Michael McClaren
Dr Malcolm Mackinnon & Dr Alison Mackinnon AM
Professor Susan Magarey
Ian Maidment
Theo & Helen Maras
Lee Mason
David & Ann Matison
Jacqueline McEvoy
Dr Neil McIntosh
Peter & Rosalind Neale
Graham Norton
Rosemary & Lew Owens
Martin Penhale
Nathalie Wooldridge & Graham Prime
David & Janet Rice
Bryan Ridge
Drs I C & K F Roberts-Thomson
Trevor & Tanya Rogers
David & Anne Rohrsheim
Trevor & Elizabeth Rowan
Jill Russell
Don Sarah AM, in memory of Meredyth Sarah AM
Larry & Maria Scott
Roger & Lessa Siegele
Kristine Spencer
Nigel Steele Scott
Christopher Stone
Anne Sutcliffe
Sibylle Sutherland
Geoff & Marilyn Syme
Anne Tonkin
Jenny & Mark Tummel
Jacob & Rosalie Van Dissel
Helen Walker
G C & R Weir
Merry Wickes AM
Barbara Wing
Michael & Christine Woollard
Janet Worth
Hon David Wotton AM & Jill Wotton
Dawn Yeatman
Anonymous (16)
Soloist • $500 – $999
Julie Almond
Dr Martin Andrew
David & Elaine Annear
Asia Pacific Business Council for Women
Barbara Bahlin
Dr Peter & Elaine Bailey
John Barker & Rebecca Read
The Baska Family
Jonathan & Eva Billington
Martin & Muriel Borg
Barbara Brown
Elizabeth Bull
Richard Burchnall
Rob & Denise Buttrose
Richard & Kathy Carter
Graham & Frances Crooks
Von Davis
Malcolm Elliott
Pamela Fiala, in memory of Jiri
P W & E L Ford
Joan & Len Gibbins
Dieter & Eva Groening
John Holden
Alex & Natalia Hubczenko
Dr Iwan Jensen
Dr Alison Kent
Yvonne King
Bron & Avi Kleinburd
Emilie Knight
Richard & Robyn Leeson
Susan Lonie
Melvyn Madigan
Sheila McCarthy
Janet & Ian McLachlan
B J & G C Medlin
Dr Roly Michelmore
Dr Craig Mudge AO & Maureen Mudge
Donald G Pitt
Michael Robinson
Dr Jennifer Rosevear AM
Jeff Ryan
Robin Sanderson
Jase Scott
Beth & John Shepherd
Dorothy Short
In memory of Dr Ian Aarons
W & H Stacy
C Stanley
Ruth Stratton
Verna Symons
Geoffrey Taylor
Stuart & Stephanie Thomson
Guila Tiver
Dr Christopher Verco
Paul & Lorraine White
Peter & Jill Wiadrowski
Anonymous (23)
Tutti • $250 – $499
Ken & Mary Adams
Rick Allert AO
Rob & Cathy Anderson
Dr Lynne Badger
Tom Bastians & Lucy Eckermann
Anne Bell
Andrew & Margaret Black
J L Brooks
Pamela Chipperfield
Robert & Kate Coco
Ann & Jeffrey Crocker
Anna Day
Duncan Hugh Dean & Judith Peta Fradd
Nara Dennis & Gary Wain
Sandra & Peter Dobson
Kay Dowling
Margaret Duncan
Marcia Dunshore
A & W Edwards
Stephen & Emma Evans
Cathy Fowler
Assunta Fuda
Donald J & Rhonda A Gilmour
Kaye Green
Rob M Guyatt
David & Margaret Hawker
Quenten Iskov & Robert Marrone
Beverley James
Prof W Jones AO & Dr E Hobbin
Mary Jory
Martin Kennison
M & K Klopp
Simon Lord
Colin Macdonald
Alan J Marriage
Chris & Rosemary Mather
Elizabeth McEvoy
Philip Minge
Cassandra Moore
Dr Lloyd Morris
Elizabeth Nichols
Ray & Jocelyn Nicholson
Rev Norah Norris
Dr Kenneth O'Brien
Christine Odgers
Leon O'Loughlin
Dr John Parker
Krystyna Pindral
John & Elizabeth Pratt
Margot Radford
Anthony Richardson
Meagan Schwarz
Janet M Scott
Anthony Steel AM & Sandra Mason
David Stevenson
Christopher Sumner
David & Helen Tassell
Rosemary Taylor
Dr Mark Thompson
Rose Warren
Stephen White
Peter & Lynette Wickens
Jayne Williams
Lesley Williams
Robert Willis
Matthew Winefield & Brian Lew
Timothy Wood
Anonymous (29)

The ASO also thanks the 1,323 donors who gave other amounts in the past twelve months.

Donation by the ASO Players Association in memory of Ladislav Jasek, former ASO Concertmaster, and Nan White.

Correct as at 8 December 2023