Artistic Leadership Team
In Season 2023, the ASO is is thrilled to announce the appointment of our new Concertmaster, Kate Suthers. We also welcome two new friends to the ASO family, violin virtuoso Emily Sun becomes our new Artist in Association and the Adelaide-based composer Jakub Jankowski will be the ASO's inaugural Emerging Composer in Association. Along with Conductor Laureate, Nicholas Braithwaite, we look forward to their music-making and joining our musical community.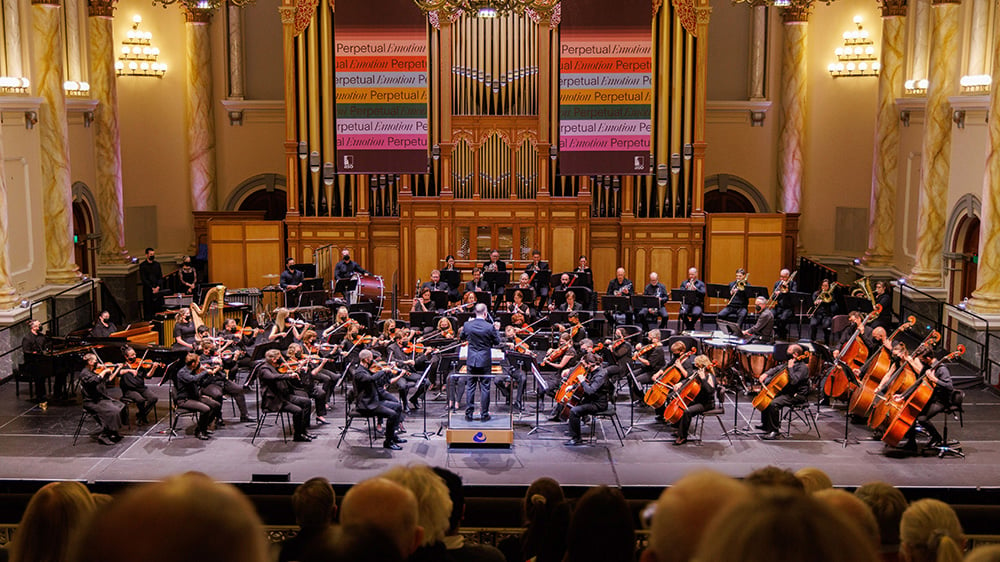 Welcome Concertmaster, Kate Suthers
The Adelaide Symphony Orchestra is thrilled to announce the appointment of our new Concertmaster, Kate Suthers in 2023.
Before holding positions in the Royal Philharmonic Orchestra and the City of Birmingham Symphony Orchestra, Kate studied at the Royal Academy of Music in London. Since then, her career has spanned string quartet to symphony orchestra. A musician of incredible versatility, she has performed as a soloist, leader and ensemble member across art forms, with organisations throughout the UK, Europe and Australia.
Kate's strength as a leader stood out during her music-making with the ASO in 2021. Her understanding of the role of the orchestra both on stage and in the community felt akin to the vision of the ASO. During her time with the ASO in 2021, Kate experienced the variety and range of our offerings, from our Symphony Series to our side-by-side student program, Big Rehearsals. Her unwavering artistic excellence and commitment across each of these programs embodies the ASO's
philosophy.
We are thrilled that Kate is returning home to Australia to join the ASO at this exciting time in the Orchestra's development. We are looking forward to the impact that Kate's musicianship and leadership will bring to the cultural life of
South Australia.