ASO's Hilary Bruer on her love of Barbra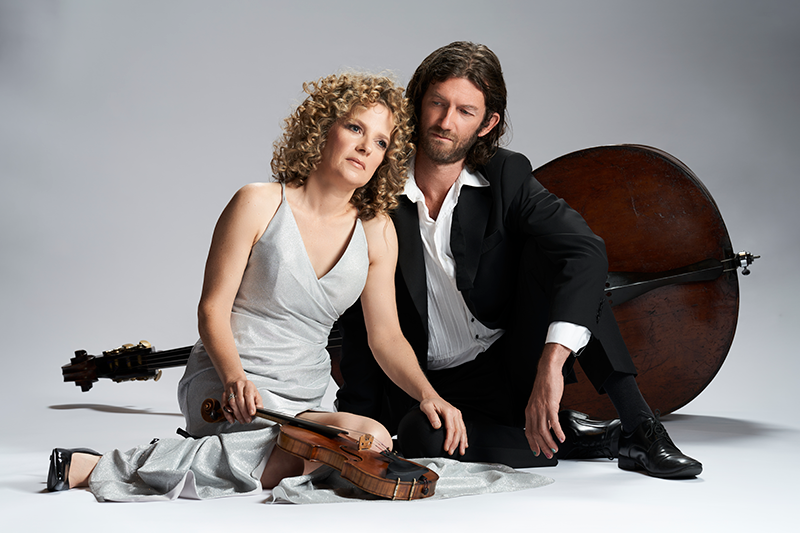 What do you love about Barbra Streisand's music?
I am a huge 70s fan. I love the way orchestral instruments are woven into the songs of that time.
With regard to Barbra's music, I just love the way she builds a song! She usually starts quite restrained, but then it opens out to something magnificent and she doesn't hold back.
What's your favourite Barbra Streisand song and why?
It's hard to decide between Evergreen and The Way We Were! They are gorgeous songs to sing and also musically very interesting to me.
Hilary's Top 5 Streisand Songs
Evergreen
The Way We Were
Woman in Love
Memory
Guilty
These 5 songs really take me back to the feeling of freedom when I first learned to drive and I would have these songs playing on my in-car cassette tape player! (Quite loudly!)
You and Tutti Double Bass Harley Gray channelled Barbra's 1979 film A Star is Born for this photoshoot. How did you find the experience?
It was great fun to play the part of Barbra – she is such a legend of song and it was a privilege to be –able to channel her, having admired and loved her for so many years. Harley was the perfect Kris – skilfully assisted by his rather large sidekick – the bass! He really looked the part, too!