Belinda Kendall–Smith's Christmas Favourite
9 Dec 2022
Musician Spotlight
Uncategorised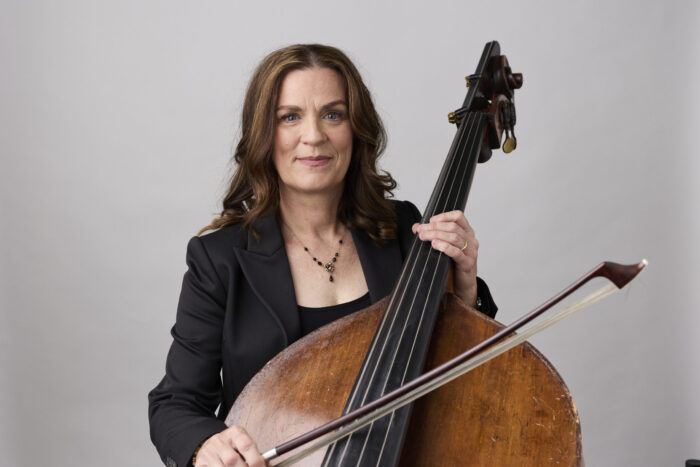 In the lead up to Christmas, we asked ASO players to share their favourite festive music. Read on to hear from Tutti Double Bass Belinda Kendall–Smith!
I confess that I have MANY favourite orchestral Christmas pieces. One work which is on rerun in our house every December though, is the soundtrack to the iconic 1990 movie, Home Alone.
John Williams turned 90 years old this year and the score for Home Alone sits squarely in the middle of his oeuvre. His career began in the 1950s and early works saw him credited as "Johnny Williams". By the 1970s, he was becoming well-known (Jaws, Star Wars, Close Encounters) and by the 1980s, he was a bona fide compositional star (Raiders of the Lost Ark, E.T). This century, he has not slowed down, composing the scores for the first three Harry Potter movies, Jurassic Park, Schindler's List and the next generation of the Star Wars franchise. To date, John Williams has written the music for a whopping 75 movies!
From the very first bars of the Home Alone score, Somewhere in My Memory, the listener is transported to a Northern hemisphere Christmas, complete with sleigh bells, a carol choir and a celeste (famously used in that other Christmas classic, The Nutcracker Ballet by Tchaikovsky – Dance of the Sugar Plum Fairy). To the best of my knowledge, this is one of the earliest movie scores to use the celeste so prominently. Williams went on to feature the celeste in "Hedwig's Theme" from the Harry Potter movies.
In another homage to Tchaikovsky's wonderful Nutcracker ballet, Williams simulates the Trepak (Russian Dance) in his Holiday Flight. The opening theme with its fast and furious string motif and the second theme showcasing the cellos and double basses (first ascending and then descending) can only be a purposeful reference to the Trepak. Although the similarities are unmistakable, it is still quintessentially John Williams, albeit with clever references.
As Kevin plans to defend his family's home, Setting the Trap features the hauntingly beautiful Carol of the Bells, albeit with both a fugal and jazzy John Williams treatment. I love the manner in which Williams combines classics like this and weaves them into his score. Right at the end of the movie, We Wish You a Merry Christmas leads into the former Holiday Flight/ Trepak music, in a similar vein to the closing credits of the original Star Wars trilogy, where an earlier resounding leitmotif provides closure.
Home Alone is one of my favourite John Williams scores and definitely a Christmas classic. Just one word of warning – if you are a parent watching the movie, you will be forever traumatised by Catherine O'Hara sitting in her seat on the plane, trying to remember what she has forgotten!