Concerto a fitting finale for ASO Principal Oboist Celia Craig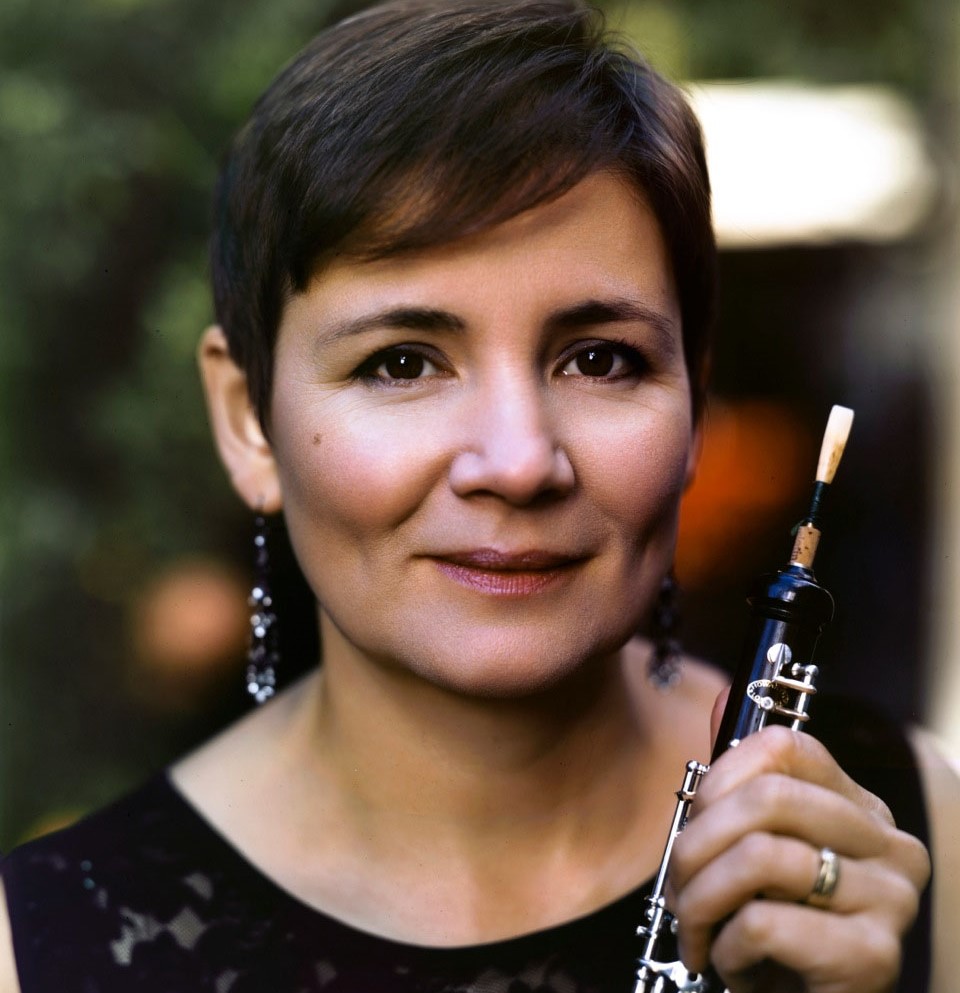 Principal oboist Celia Craig will give the world premiere of Judith Weir's Oboe Concerto with the Adelaide Symphony Orchestra this week in what will be one of her last major performances with the orchestra in Master Series 8 Sibelius Ablaze 12 & 13 October, Adelaide Town Hall.
Conducted by Douglas Boyd and jointly commissioned by the Adelaide, West Australian and Tasmanian Symphony Orchestras, the concerto was written for Celia by Master of The Queen's Music, Judith Weir CBE, who will travel to Adelaide from London for the performances this weekend.
Celia said: "It will be an amazing privilege to play Judith's Concerto and play out my seven years with the ASO on such a high."
Celia, who recently founded her recording company Artaria to showcase South Australia through music and landscape, will become a principal musician in the Sydney-based Omega Ensemble's concert seasons at Sydney Opera House and City Recital Hall Angel Place and for their recordings.
Continuing to base herself in Adelaide with her husband Richard, whose internationally-renowned woodwind repair business is based in the CBD, Celia will keep strong links with the ASO and continuing her work with wind players of Adelaide Youth Orchestra and Australian Youth Orchestra.
In her role as Music Curator for National Trust of South Australia, Celia will continue to present the Signature Series at Ayers House Museum, and continue to lecture in oboe at the Elder Conservatorium of Music, where a significant new double reed scholarship has been recently introduced.
"There's a crisis in South Australia's music education that I'd like to address; to rebuild current low student intake in oboe in this State and help to create more pathways for people to recognize and participate in classical music," Celia said.
"Without oboes, orchestras can't even tune up. Our student crisis is real, due to the lack of participation in certain 'endangered instruments' at the grassroots level Statewide. There are several programs in place to improve this and I will be glad to play my part.
"By leaving ASO now I will open the pathway for another player to enjoy living in our community and to teach, while I will enjoy building my recording company Artaria, supporting South Australian schools through free resources and creating accessible videos that bring classical music performance to a wider audience through our unique visual presentations and cultural tourism."
In her time with the orchestra, UK-born Celia has performed solos by Albinoni, Strauss, Mozart and the famous 'Gabriel's Oboe' with the composer, Ennio Morricone.
Norman Gillespie, Executive Director, The Orana Foundation, Board Chair, Pinchgut Opera and former CEO of Sydney Opera House and UNICEF Australia, said: "Australia is so fortunate to have welcomed to its shores one of the world's leading oboists, Celia Craig."
"With such a distinguished background and pedigree she was always going to be an irrepressible and positive force on the Australian music scene," he said.
"Celia is not only a passionate and inspiring person but is a world class asset for South Australia and Australia in performance, and in the development of a generation of aspiring young musicians."
Artaria's debut release earlier this year received a five star review from the Weekend Australian and Album of the Week on Dutch website Native DSD, for whom Artaria is only the second Australian label in their extensive catalogue of super high quality audio.
Supporters of Artaria include celebrity South Australian Chef and music lover, Maggie Beer, who has said: "…I was so delighted to meet Celia and to listen to her original idea that resonated so strongly with the story of the Barossa where immigrants from Silesia came to settle here and brought with them their food and music and meshed it with their new landscape …I have loved listening to it…"
MEDIA ENQUIRIES:
Cheree McEwin, Publicist, Adelaide Symphony Orchestra
08 8233 6205 / 0416 181 679 / mcewinc@aso.com.au
For further information contact: Celia Craig – artaria@celiacraig.com.au
Twitter: @artaria_celia
Facebook: https://www.facebook.com/artaria.co/
Compiled by Angela Cole, contact via angelacolepr@gmail.com
Twitter: @AngelaFCole