Festival Theatre
The Festival Theatre, in the Adelaide Festival Centre, is one of the ASO's primary performance venues. It also hosts State Opera of SA and Australian Ballet mainstage performances, cultural organisations with whom the ASO collaborates regularly.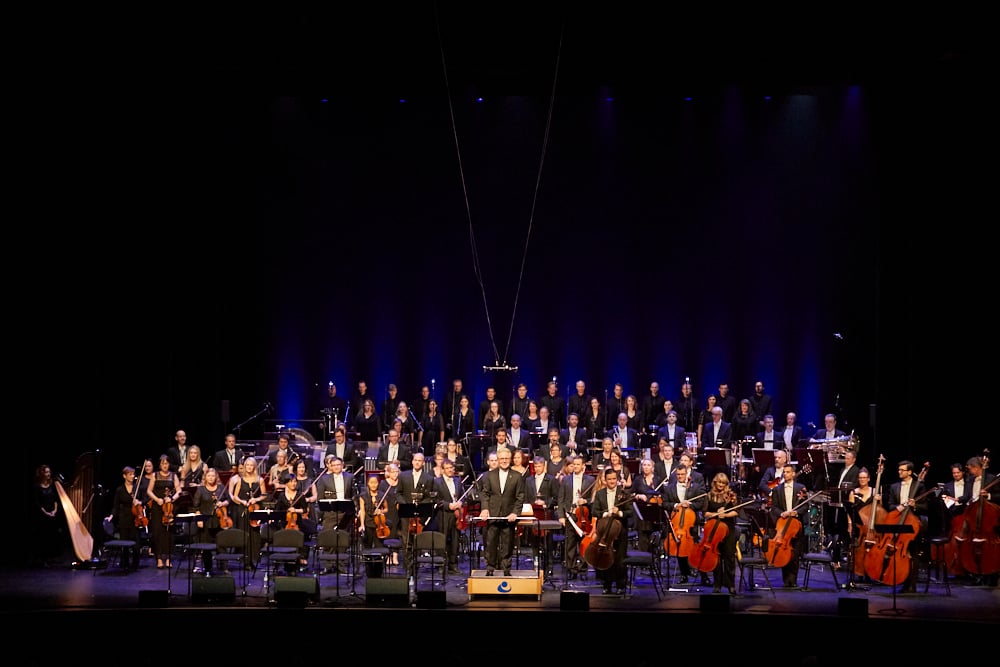 Directions
New Festival Theatre entrances are now open
The main entrance for the Festival Theatre is located on King William Road, next to the vehicle drop off. You can also enter the theatre on the Dress Circle level on the Festival Plaza. Here's a map for planning your arrival.
Parking
Festival Plaza Car Park
The new Festival Plaza car park is open on Festival Drive. Accessible via King William Road (northbound lanes only), turn left into Festival Drive and follow the signs.
Inside the car park, the King William Road lifts will take you to the street level near the Festival Theatre. From there it's a short walk to the Festival Theatre entrance. There is no lift or access from this car park to the Dunstan Playhouse complex.
This car park is not owned or operated by Adelaide Festival Centre or the ASO and there may be congestion after Festival Theatre performances. Visit the Festival Plaza Car Park website for more information. 
Dining
PLEASE NOTE: Adelaide Festival Centre is now a cashless venue.
There are a number of wonderful bars and restaurants in the area surrounding Festival Theatre. Please see individual websites for opening hours and food/beverage options
Did you know?
The "Silver Jubilee Organ" organ in the Festival Theatre was made by Rieger-Orgelbau of Austria. They were commissioned in 1978 to build a striking concert hall organ to mark the 25th year of the reign of Queen Elizabeth II.
Because the stage is used for opera, ballet and drama, the organ needed to be able to be removed and so a hovercraft system was designed so that the organ could be "floated" back into the world's largest cupboard.
The pipes are all open toe voiced on relatively high wind pressures with minimal nicking. The Hauptwerk Principal 8′ has double pipes for most of its compass.
The organ was inaugurated by Dr Peter Hurford on 2nd April, 1979.