Conductor Nicholas Buc talks about the music in Harry Potter and the Order of the Phoenix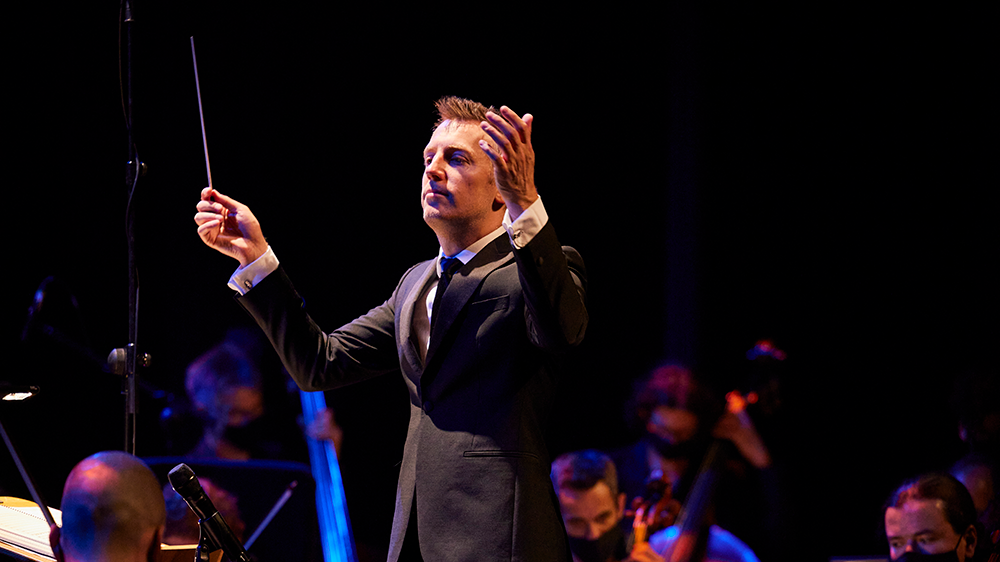 What sets the music in Harry Potter and the Order of the Phoenix apart from the other Harry Potter films?
This film sees a brand new composer, Nicholas Hopper, make his debut in the series. After the hugely symphonic style of John Williams and Patrick Doyle in the previous films, Hooper brings a lighter, whimsical quality to the score that matches perfectly with the changing lives of our adolescent heroes, who are growing up very quickly!
What is your favourite piece of music in Harry Potter and the Order of the Phoenix and what makes it so good?
There's a jaunty little piece for Professor Umbridge, full of bouncing strings and dancing woodwinds that perfectly captures her deceptively bright exterior, whilst at the same time hinting at the cunning evilness that lurks beneath. It's very comedic but somehow still manages to underscore her character's dark side. It's delightfully evil! 
How does the music in the film elevate the movie – can you give us some examples?
There are a few musical set pieces where the score is allowed to take over and really soar. There's a wonderfully joyous piece of music that plays when the older Weasley brothers set off a whole bunch of magical fireworks in the great hall. There's also a great montage sequence where Harry is training his fellow students how to defend themselves against impending threats. And let's not forget that this is the film where Harry has his first kiss, so of course there's a lovely little musical moment for that!
Describe the audiences at Cineconcerts? Why do you love conducting their cinematic adventures?
It's always a delight to see a different kind of crowd at live film concerts. For the Harry Potter films, there is already a massive fan base out there, but many are still new to the orchestral experience. So being able to share the music from these wonderful films with different generations of Potter fans is a blast, and their reactions, laughter, and overall enthusiasm is so uplifting and infectious.