Disney's THE LITTLE MERMAID in Concert performed with Adelaide Symphony Orchestra Live to Film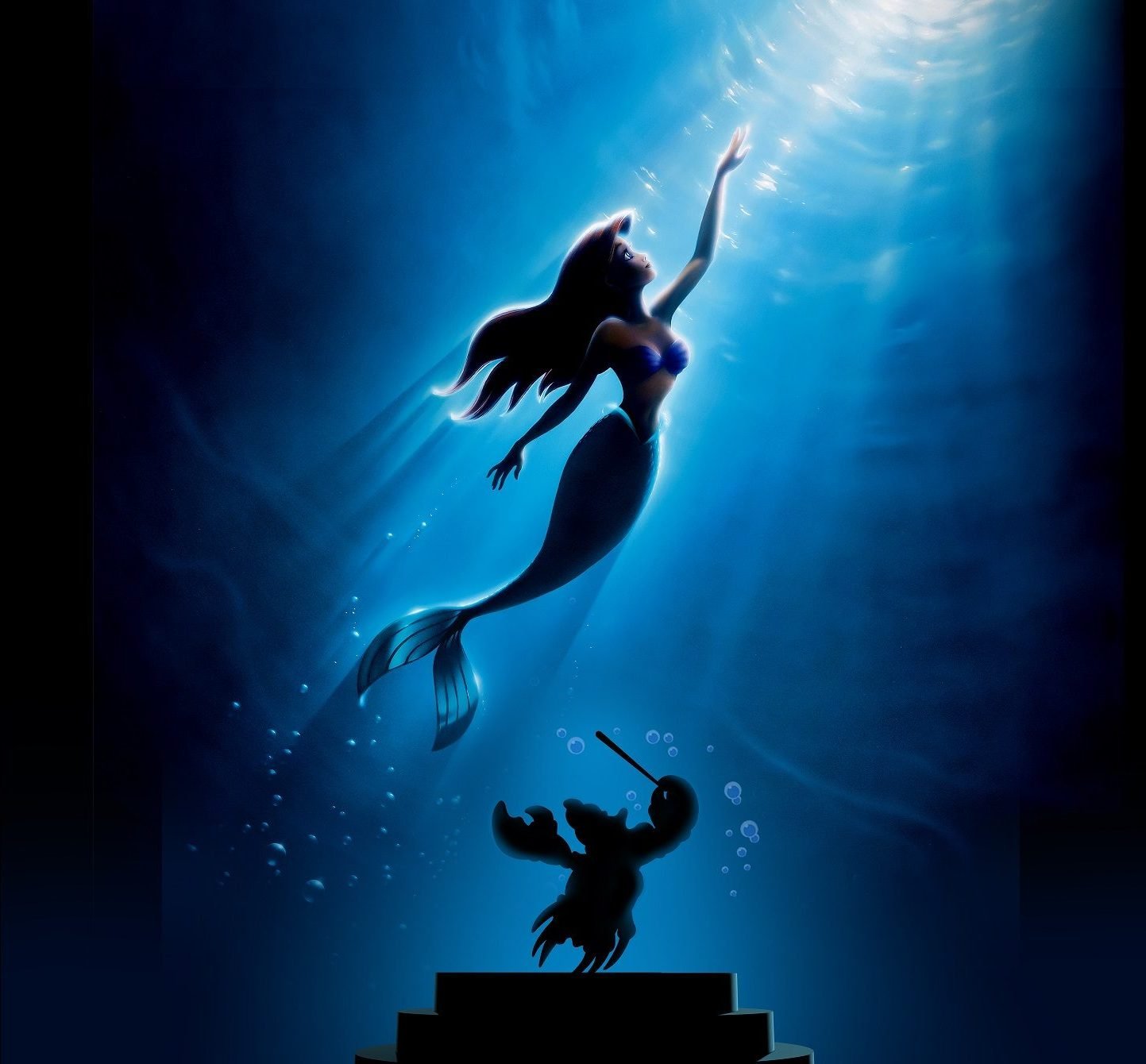 For immediate release – Monday 12 August, 2019
ASO celebrates 30 years under the sea
Disney's animated classic, "The Little Mermaid" will be given new life for a special evening. As "The Little Mermaid" plays on a giant movie screen, Conductor Nicholas Buc will lead Adelaide Symphony Orchestra performing the film's Oscar® and Grammy®-winning score Saturday 7 December, Adelaide Entertainment Centre Arena. Tickets go on sale Monday 12 August aso.com.au
In celebration of the 30 year anniversary of the release of Disney's The Little Mermaid in 1989, Alan Menken's uplifting, Academy Award-winning score will be brought to life.
Rebellious young mermaid Ariel (Jodi Benson) is fascinated with life on land. On one of her visits to the surface, which are forbidden by her controlling father, King Triton, she falls for a human prince. Determined to be with her new love, Ariel makes a dangerous deal with the sea witch Ursula (Pat Carroll) to become human for three days. But when plans go awry for the star-crossed lovers, the king must make the ultimate sacrifice for his daughter.
One of the most beloved films and soundtracks, "The Little Mermaid" features songs and score by Oscar-winning composer Alan Menken and lyricist Howard Ashman.
Sing-along to all your favourite songs including Under the Sea, Part of Your World and Kiss the Girl as you re-live this classic 'tail' of Ariel.
New York based Australian conductor Nicholas Buc leads the orchestra. Continuing his passion for music and film, he conducted the live-in-concert world premieres of John Williams' Close Encounters of the Third Kind, Alan Menken's Beauty and the Beast, Nicholas Hooper's Harry Potter and the Half-Blood Prince and Alexandre Desplat's Harry Potter and the Deathly Hallows Part 2, as well as the North American premiere of John Powell's How To Train You Dragon. Other live film concerts he has conducted include Pixar In Concert, Star Trek, E.T. the Extra-Terrestrial, Back to the Future, Casino Royale, Raiders of the Lost Ark, Jurassic Park, Psycho, Star Wars: Episodes IV, V, VI and VII andthe first six Harry Potter films. He has conducted all of the major Australian symphony orchestras as well as the Minnesota Orchestra, Houston, Milwaukee, Indianapolis, Austin, Grand Rapids and Madison symphony orchestras in the US. He also makes regular appearances in Asia, conducting the Tokyo, Hong Kong, Malaysian, Osaka and Taipei Philharmonic orchestras.
Buc who can't wait to conduct says, "I am most looking forward to hearing the orchestra swell as they play 'Under the Sea' Arguably the most famous song from the film, the Caribbean flavour and Reggae grooves underpin some sage advice from Sebastian the crab, who extols the virtues of the life that Ariel is about to leave behind."
Don't miss ASO as they perform the score to this Disney classic live to film in what is certain to be a night where both on and off the stage. In the words of Ariel "Who says my dreams have to just stay my dreams?" This is the perfect event for the whole family or night out with your friends reminiscing with the movie of your childhood.
Adelaide Symphony Orchestra Managing Director Vincent Ciccarello said, "ASO is delighted to be presenting the Disney classic, The Little Mermaid – it promises to be a real crowd pleaser. Don't miss your chance to experience this classic film live in concert as ASO takes its beautiful music to a whole new level.
"To watch the film with a fully live symphonic accompaniment is a thrill. For those who've never been to an ASO concert, it's the perfect opportunity to hear the power of the orchestra as 85 musicians perform live on stage."
The ASO is a world-class symphony orchestra, in addition to presenting classic repertoire the orchestra has a reputation for its versatility in its Showcase Series and Special Event concerts that highlight the orchestra's adaptability in presenting a diverse range of styles and representation of cultures. Concerts that embrace popular contemporary music, adding pow to pop, while soundscapes burst beyond the cinema screen and patriotic anthems swell to their fullest glory.
SPECIAL EVENT Disney's The Little Mermaid Live in Concert with Adelaide Symphony Orchestra
Live to Film
Saturday 7 December, 6pm, Adelaide Entertainment Centre Arena
Tickets aso.com.au
Conductor Nicholas Buc
Did you know?
The Little Mermaid (Danish: Den lille havfrue) is a fairy tale written by the Danish author Hans Christian Andersen.
The tale was first published in 1837 as part of a collection of fairy tales for children.
There is also a statue portraying the mermaid in Copenhagen, Denmark, where the story was written and first published.
Disney's The Little Mermaid Live in Concert is produced under license by Disney Concerts, the concert production and licensing division of Disney Music Group, the music arm of The Walt Disney Company. Disney Concerts produces concerts and tours, and licenses Disney music and visual content to symphony orchestras and presenters on a worldwide basis. Disney Concerts' concert packages include a variety of formats, such as "live to picture" film concerts and themed instrumental and vocal compilation concerts, and range from instrumental-only symphonic performances to multimedia productions featuring live vocalists and choir. Current titles include the Star Wars Film Concert Series (Episodes IV-VII), Beauty and the Beast, The Little Mermaid, Fantasia, Pixar In Concert, The Nightmare Before Christmas, Alice In Wonderland, Frozen, Ratatouille, The Pirates of the Caribbean series (Episodes I-IV), and Silly Symphonies, which last year collectively accounted for over 400 performances in many of the world's top concert venues, including Lincoln Center, Royal Albert Hall, Sydney Opera House, Tokyo Forum and the Hollywood Bowl. Numerous new concert packages and touring productions from Disney's portfolio of studios, including Disney's feature animation and live action studios, Pixar, Lucasfilm and Marvel, are currently in development.
MEDIA ENQUIRIES:
Cheree McEwin, Publicist Adelaide Symphony Orchestra
08 8233 6205 / 0416 181 679 / mcewinc@aso.com.au