Festive Favourites with Cor Anglais Peter Duggan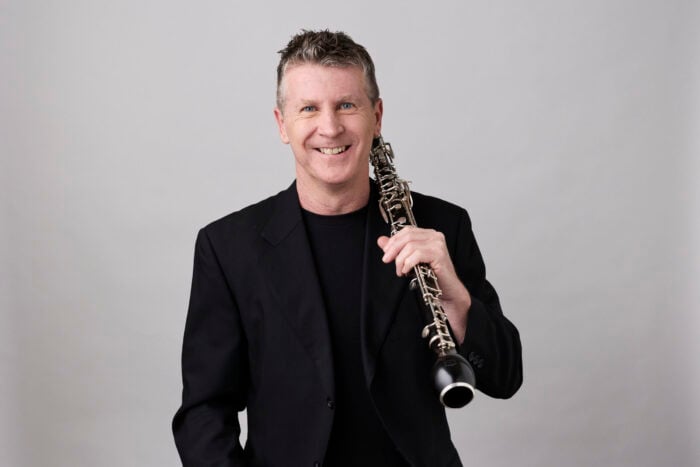 In the lead up to Christmas, we asked ASO players to share their favourite festive music. ASO Cor Anglais Peter Duggan has vivid memories of a performance of Bach's Christmas Oratorio during his first Christmas in Germany before he joined the Orchestra.
Peter shares his reflections on this special piece and its unique place in the Christmas repertoire.
Before I joined the ASO I spent three years in Germany, studying oboe in Wuerzburg. Living in Germany was an amazing experience: the people, the culture, the architecture. I have vivid memories of my first Christmas there as well: not just because of the gluhwein, the markets, and the snow, but mostly because of a performance of Bach's epic Christmas Oratorio that I was involved in. And the performance took place in Nuremberg's equally epic cathedral, Lorenzkirche. It was an occasion I'll never forget.
Bach's Christmas Oratorio is a favourite in Germany, but I was relatively new to it, having played it only once before. I was already very familiar with Handel's Messiah. It did get me thinking though about how different the two works are. Arguably The Messiah belongs to Christmas and Easter, but it has become so synonymous with Christmas, it feels like we shouldn't open our presents until we've performed it. Bach's Christmas Oratorio, on the other hand, as its name suggests, was composed specifically to celebrate the Christmas period, including Epiphany. It comprises six cantatas and takes about three hours to perform, but it's rarely done in Adelaide. Perhaps we can change that.
It also occurred to me that the distance between Wuerzburg and Nuremberg (110kms) is about the same as that of between Bach's hometown and Handel's. Incredibly, Bach and Handel never actually met, even though they were both born in the same year, 1685. They were both successful composers, and they both knew of each other, and each other's music. Admittedly Handel travelled extensively and ended up living in England whereas Bach never ventured far. Their music is also very different. Bach's music is often complex; Handel's is generally more straight-forward, earthy, and robust. But I hasten to add, I love their music equally.
Not surprisingly, Bach's Christmas Oratorio contains some of his most uplifting and joyous music. There is a wealth of vocal solos with accompanying instrumental solos throughout the work, as well as recitatives and glorious choral movements. And on a personal note, my favourite music is in the second cantata which is pastoral in character – it is, after all, about the shepherds – and features an oboe section comprising two oboes d'amore, and two cors anglais. The oboe d'amore is rarely used these days: famously it is one of the solo instruments in Ravel's Bolero. Fortunately for me the cor anglais has always been a popular choice for composers, otherwise I might not have a job. The double-reedy quartet sound – if you will – that Bach achieves in the Oratorio has never been repeated as far as I know. In Nuremberg I was a mere 4th oboist, doubling on 2nd Cor Anglais, but I wasn't complaining. The music and the atmosphere were worth every minute.
Merry Christmas everyone!