FROM GALAXIES FAR AWAY, ROCK, POP, SOUL AND ALL THE CLASSICS YOU KNOW AND LOVE: COME CREATE A SPACE FOR MUSIC WITH ADELAIDE SYMPHONY ORCHESTRA'S 2020 SEASON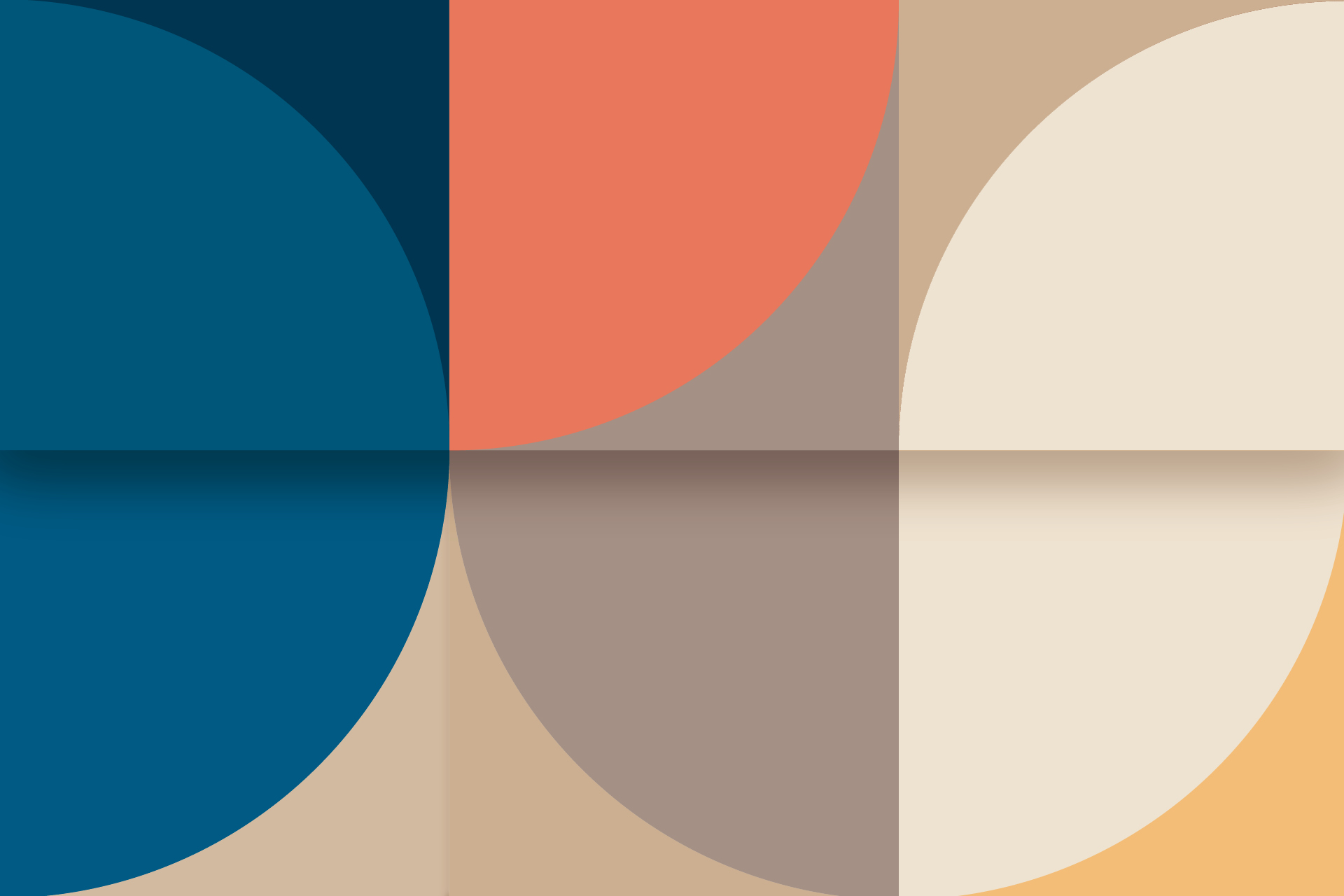 Breathtaking masterpieces, spine-tingling movies, thrilling soloists and unique collaborations, Adelaide Symphony Orchestra's 2020 Season invites you to 'create a space for music'. Welcome to an incredibly rich and varied season that presents inspirational artists and conductors from across the globe. Celebrating excellence and innovation in glorious classical concerts, this season spans genres that deliver something of appeal to everyone.
Through music, ASO continues to play a leading role in nurturing the cultural life of our vibrant state, nourishing the souls of South Australians and leads the charge to make Adelaide UNESCO City of Music a global capital for music.
2020 Season includes 102 concerts and features international conductors, and soloists from Estonia, United Kingdom, France, Germany, Israel, America, Japan, India, China, Russia, Hong Kong, Canada, New Zealand and Switzerland. In total we present 20 conductors, 36 soloists and 5 composers. A total of 33 Australian artists and 85 South Australian Artists feature throughout the season.
ASO Managing Director Vincent Ciccarello today reveals the depth of the program, with the Master Series, Classics Unwrapped, and Mozart at Elder all returning in addition to a series of Special Events and another outstanding Showcase Series that will introduce new audiences to the orchestra for the first time.
Of the 2020 Season, Mr Ciccarello said, "The ASO's relationships with our dynamic Artistic Leadership Team continue to grow, evolving to a new level. Principal Guest Conductor Mark Wigglesworth will increase his weeks with the ASO; the legendary Pinchas Zukerman becomes our Principal Artistic Partner; and we're delighted to announce that Paul Rissmann, one of the world's leading music educators, will become our Creative Partner for the next three years.
"Cathy Milliken will present her third work for ASO as our Composer in Association; and our relationship with Artist in Association Grace Clifford continues to progress to another level of maturity."
2020 Season Highlights
Celebrating Beethoven at 250: Mark Wigglesworth and the ASO perform ALL NINE SYMPHONIES, in four concerts, over 10 days


Nicholas Carter returns to conduct Mahler's Symphony No 5 in the Adelaide Festival


She Speaks, a mini festival dedicated exclusively to the music of women composers, including the World Premiere of a suite from Innocence by Adelaide composer Anne Cawrse

Debuts of four women conductors making waves on the world orchestral scene: Elim Chan, Gemma New, Elena Schwarz, Jessica Gethin


Ben Folds and Nirvana Unplugged at the Thebarton Theatre


Five great violin concertos: celebrating the art of the violin


Debuts of three exciting child prodigies: Lauren Zhang (BBC Young Musician of the Year); Fumiaki Miura; Emily Sun (2018 ABC Young Performer of the Year)


Guy Noble presents Classics Unwrapped at Noarlunga's Hopgood Theatre and Tanunda's Brenton Langbein Theatre


Presenting family concert, The Bush Concert in Mandarin, celebrating Chinese New Year


ASO's Master Series returns with ten programs, featuring some of the greatest composers of all time as well as exciting new work and repertoire ranging from the Baroque to music of today.
2020 marks the 250th anniversary of the birth of arguably the greatest composer of them all, Ludwig van Beethoven. To celebrate, ASO joins orchestras across the globe to honour the music of the man whose symphonies have been called the 'cornerstones of western civilisation'.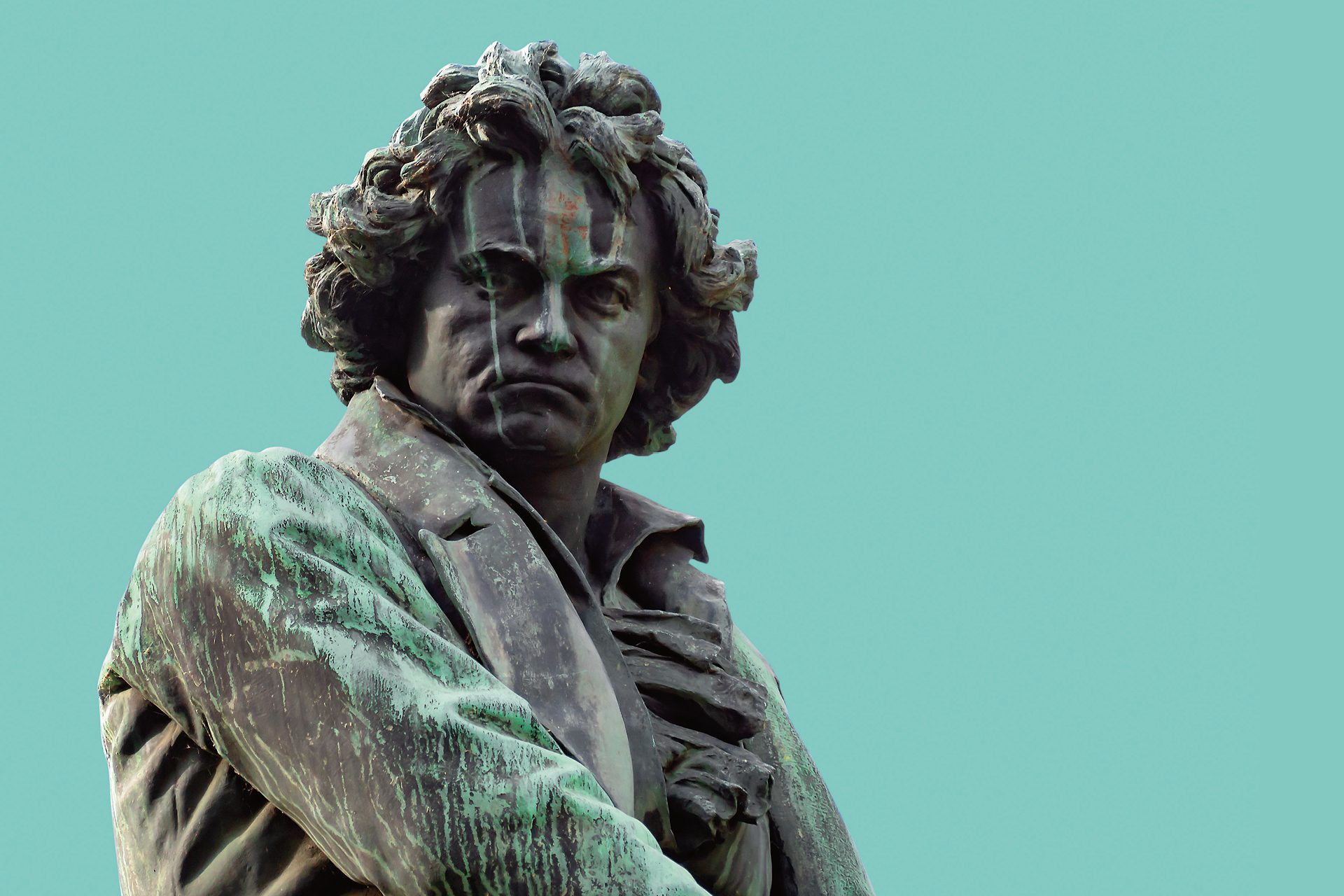 BEETHOVEN: The Symphonies, one of the biggest revolutions in music history, distilled into nine symphonies, played over two weeks. Internationally renowned and Olivier Award winning conductor Mark Wigglesworth leads the ASO in Beethoven's Symphony Cycle a special immersive experience, a fitting tribute for the 250th anniversary of Beethoven's birth.16 – 26 September, Adelaide Town Hall.
ASO Principal Artistic partner Pinchas Zukerman is a renowned interpreter of Beethoven's expansive Violin Concerto, Master Series 7 Heavenly Visions see's Pinchas lead the orchestra. 20 – 21 August, Adelaide Town Hall.
Raising the baton on Beethoven: The Symphonies and two Master Series concerts is ASO Principal Guest Conductor Mark Wigglesworth. Of the program Mark said,
"Beethoven's symphonies: original, dramatic, spiritual, provocative, optimistic, profound, joyful, individual, universal. Nine words for nine works. To hear them all is to journey through the complete range of human emotions, and to share that experience as a community is an opportunity to celebrate all that is positive about humanity."
With a commitment to nurturing Australian talent, our emerging Artist in Association Grace Clifford, will draw listeners in to Tchaikovsky's Violin Concerto which opens the first Master Series concert The Adventure Begins, 7 & 8 February, Adelaide Town Hall.
The ASO is recognised as a cultural leader that increasingly pushes the boundaries of innovation, adventure and excellence. The 2020 Season presents:
Don't miss Heroic Horns, which includes the World Premiere specially commissioned Horn Concerto from Australian composer Paul Dean, a home coming for Andrew Bain. Andrew is the Principal Horn of the Los Angeles Philharmonic, and grew up in Adelaide and began his career with the ASO. *Co-commissioned by the ASO and Aspen Music Festival. 12 & 13 June, Adelaide Town Hall.
Our Place is an innovativecollaboration presented in partnership with the South Australian Museum and includes the World Premiere by ASO Composer in Association Cathy Milliken which takes inspiration from South Australia's incredible Ediacaran fossils. They made their mark in Flinders Ranges sandstone over half a billion years ago – now what imprint will they leave in Cathy Milliken's latest work? *Commissioned by the ASO inspired by the South Australian Museum Ediacaran fossil collection. 16 & 17 October, Adelaide Town Hall.
ASO's crowd pleasing Showcase Series is back, a testament to the fact that the ASO is equally capable of playing in the style of a baroque orchestra, a Hollywood studio orchestra, a specialist new music ensemble and everything in between. Showcase highlights include:
STAR WARS: Return of the Jedi IN CONCERT, experience the spectacular Return of the Jedi on the big screen, with the full score played live by the Adelaide Symphony Orchestra. John Williams' legendary score paired with one of the most critically-acclaimed films of all time will make this screen and sound extravaganza one not to forget! Enjoy the most memorable moments from the film, including Darth Vader's instantly recognisable theme, The Imperial March in full symphonic sound it will be out of this World! 18 April, Adelaide Entertainment Centre Arena.
UNPLUGGED: Nirvana Reimagined, this isn't just Nirvana with strings. Prepare to witness your ASO transformed into a raging rock beast. Award-winning songwriter and veteran of sold out Nirvana reinterpretations from around the country, Justin Burford from legendary band End of Fashion will lead the concert alongside conductor Jessica Gethin for two nights each delivered with the same raw emotion crafted by Kurt, Krist and Dave back in the day. 22 & 23 May, Thebarton Theatre.
Classical Hits,devotee or novice, take a journey through classical music's finest moments, with infectious melodies, heart-wrenching harmonies, and breathtaking climaxes. Be guided through a glittering line up of composers and their greatest work by the inimitable Guy Noble. Adelaide based pianist Konstantin Shamray delivers a suave account of Gershwin, and soprano Desiree Frahn performs a simply heartbreaking O Mio Babbino Caro. This is your chance to hear some of the greatest music ever written, all on one stage. 26 & 27 June, Festival Theatre.
Conductor Guy Noble says, "Ever popular, the ASO's Showcase series features the music that we all know and love from movie hits to patriotic anthems. Sure to put a smile on your face."
RESPECT: The Music of Aretha Franklin, celebrate the music of the one-and-only Queen of Soul,
with your Adelaide Symphony Orchestra. Join our own national treasures Kate Ceberano and Mahalia Barnes (with other performers to be announced) as they explore the stellar catalogue of hits including Respect, Chain Of Fools, Think, (You make me feel like) A Natural Woman, I say a Little Prayer and more. 14 & 15 August, Festival Theatre.
This special event features Australia's high priestess of pop, award winning singer and songwriter Kate Ceberano whose talent can take a tune to the top of the charts. 24 albums over 32 years makes Ceberano the most prolific Australian female recording artist of this era.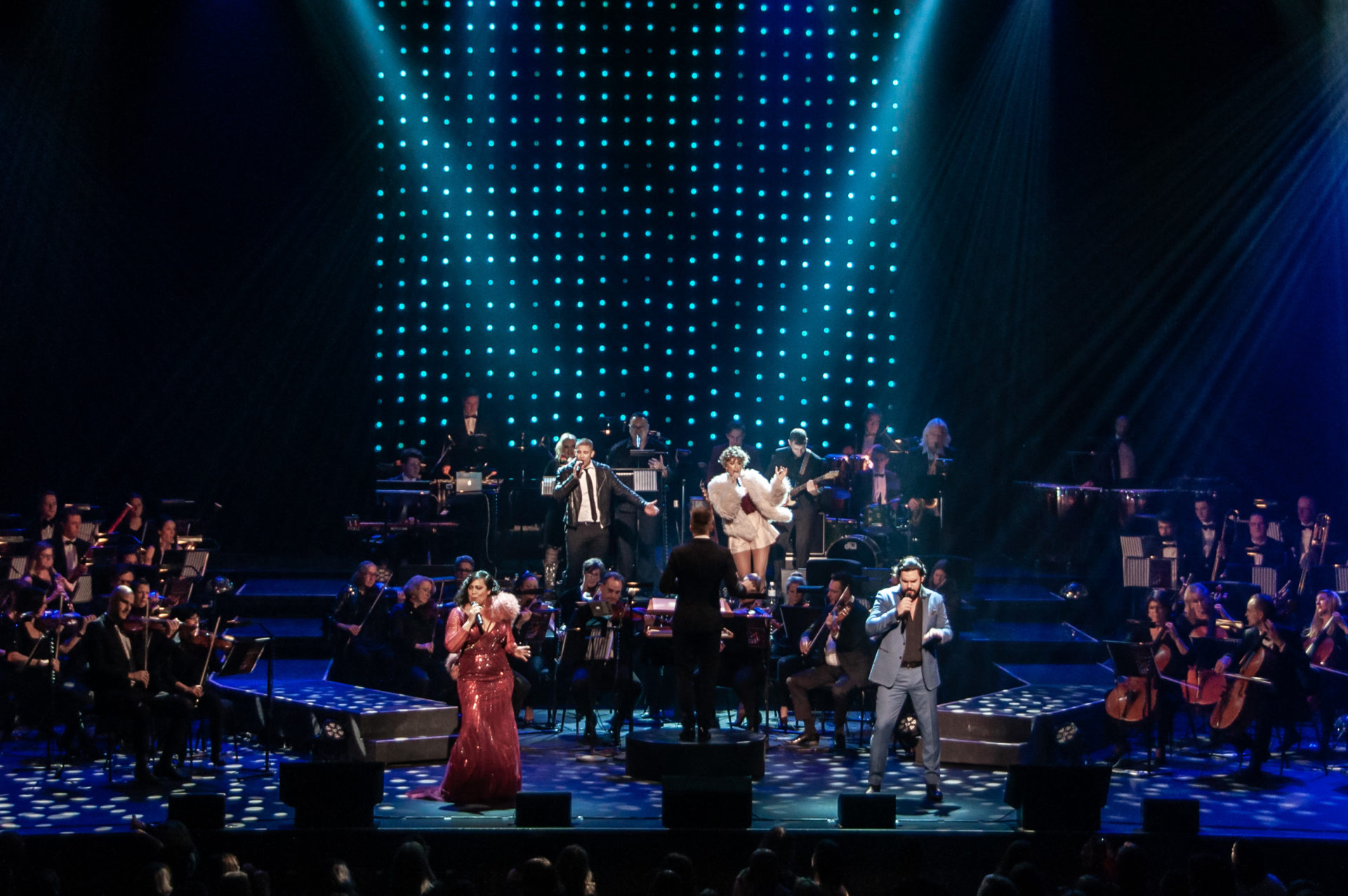 Kate Ceberano says of Aretha, "Words cannot describe the sound and tone she created. It had everything to do with her connection to things greater than the song itself. The two songs I am hoping I get to perform are 'say a little prayer' and 'natural woman' ( I started my career on that song) and just hop into her head for a minute hopefully to feel her "amazing grace"!"
Big Hits of the Small Screen, from the warmth of your living room to the Festival Theatre, reminisce as your ASO plays iconic TV themes. Relive your favourites with undisputed maestro of the TV Studio John Foreman OAM as your guide. Featuring timeless music from Australian classics such as A Country Practice and Skippy the Bush Kangaroo, American icons The Love Boat and The Simpsons, and long-running British stalwarts from Doctor Who to Dad's Army, this will be a night of memories, laughter and delights. 9 & 10 October, Festival Theatre.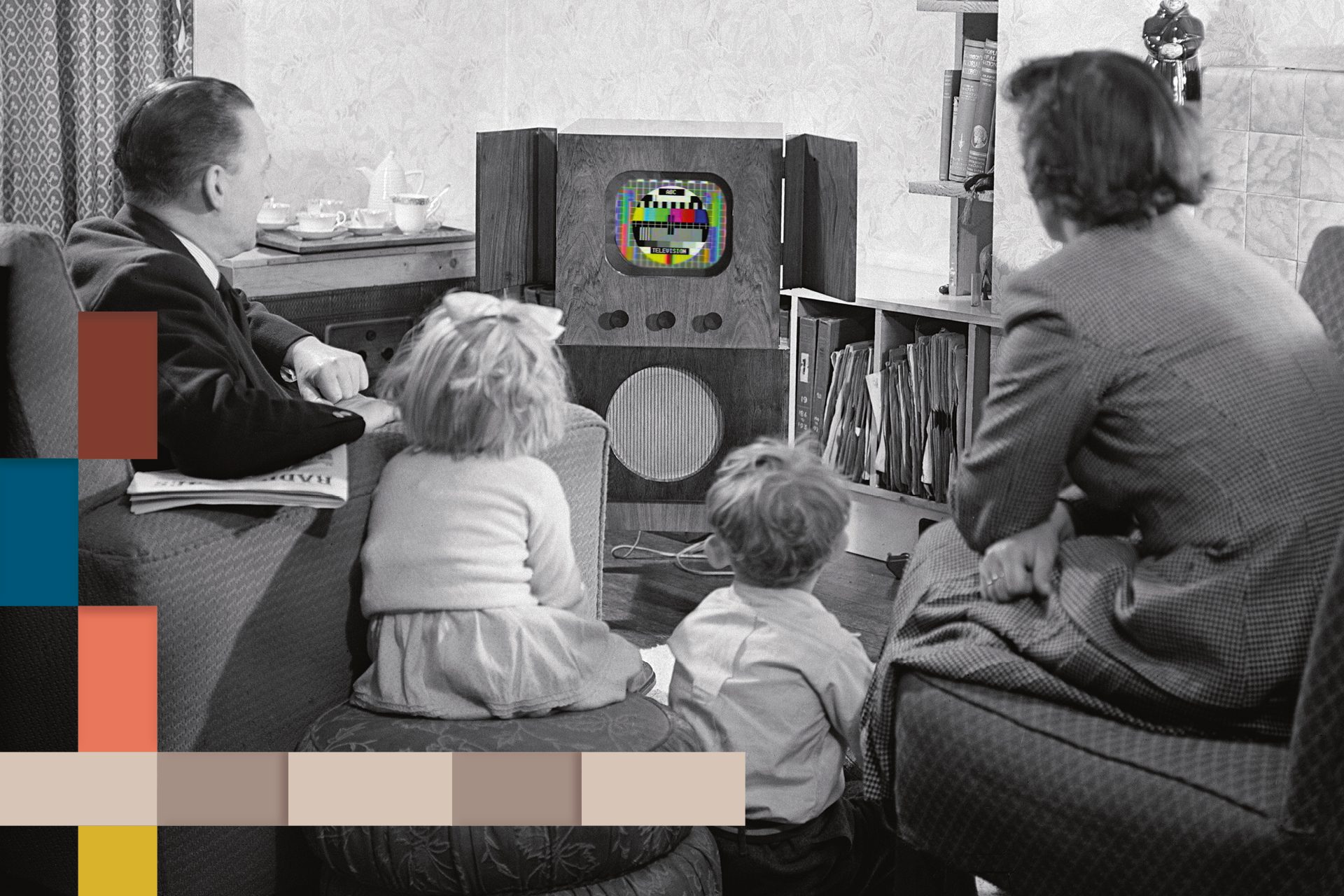 Musical Director John Foreman knows the ingredients to a good TV theme and says, "a good TV theme is able to capture the essence of the show, leave the viewer with a catchy and memorable melody and, in many cases, has to achieve all of this in around twenty seconds!"
And if he had to pick a favourite both past and present: "Tough question! I love the Dr Who theme – it's a fantastic example of a theme which is both classic and contemporary at the same time. Family Guy is also a great contemporary TV theme with a classic TV sensibility. Then of course there's the theme to The Brady Bunch, which is very cleverly able to give the viewer an entire plot exposition, wrapped up in a catchy theme!"
ASO Managing Director Vincent Ciccarello says, "This year's Showcase Series demonstrates how the ASO presents distinctive orchestral concerts that celebrate music and artists across all genres. Our 2020 season delivers a program that inspires, challenges, educates and entertains. It is rich in diversity with a breadth that will appeal to audiences of all ages and across lifestyles and cultures. The ASO welcomes you whether you are an orchestral aficionado, season subscriber or a first-time ASO concert goer. We encourage you create a space for music in 2020."
Special Events
She Speaks is a celebration of the past, present and future of women composers in Australia and beyond. Celebrate the work of female composers in a day of performances and discussion specially curated by SA composer, Anne Cawrse. Trace a path through great works from the middle of the nineteenth century to today. The series includes:
Lunchtime Chamber Concert – Domestic Voices 24 June, Elder Hall
Evening Orchestral Concert – She Speaks 24 June, Elder Hall
Symposium – Silent Women, 24 June, Madley Studio, University of Adelaide
Late Evening New Music – When We Speak, 24 June, Elder Hall
To round off the year, bringing his intimate knowledge of Baroque music, former Artist in Association Nicholas McGegan leads your ASO through a unique and compelling interpretation of the masterwork Messiah. Joined by local and international voices, as well as the acclaimed Adelaide Chamber Singers, experience storytelling full of pathos and jubilation this festive season. 18 – 19 December, Adelaide Town Hall.
Three outstanding collaborations with Adelaide Festival:
Requiem, the colossal imagination of the pioneering writer/director/designer Romeo Castellucci has astonished audiences the world over. His hallucinatory imagery provokes almost visceral responses, and, like music itself, manages to be revelatory and ineffable. Australian premiere and exclusive to Adelaide 28 February – 4 March, Festival Theatre. *A co-production between Festival d'Aix-en-Provence and Adelaide Festival presented by the Adelaide Festival in association with Adelaide Symphony Orchestra and Adelaide Festival Centre
The Sound of History: Beethoven, Napoleon and Revolution, is a unique evening commemorating 'Beethoven 250'. It delivers startling insights into the turning point of his life, October 6 1802, when he composed not a piece of music but a letter that he kept secret until he died. Brett Dean, himself now one of the world's most acclaimed composers, leads the ASO from the violas and invites his friend Sir Christopher Clark, Professor of History at Cambridge University, to give a rich context-social, political and scientific-for the famous Heiligenstadt Testament. 7 March, Adelaide Town Hall.
"Music is a higher revelation than all wisdom and philosophy." Ludwig van Beethoven
Mahler 5 is a symphonic tour de force of epic scale conducted by Nicholas Carter. Also features Thomas Concerto Concentric Paths commissioned for Anthony Marwood, this work is a glittering gem full of sparkling virtuosity and breathtaking lyricism. 14 – 15 March, Adelaide Town Hall.
ASO regulars won't be disappointed as firm program favourites are once again included:
Classics Unwrapped Guy Noble returns to unwrap the best bite-sized pieces of classical music. Four concerts each with their own unique theme: Magic, Royalty, Animals and Christmas.
Mozart at Elder the popular 60-minute lunchtime concert series continues at Elder Hall, four concerts presented by Graham Abbott.
ASO is leading the charge to make Adelaide, UNESCO City of Music, a global capital for music through the highest standards of orchestral performance and music education, enriching and having lasting impact on our communities: collaboratively, innovatively and sustainably.
The ASO's Learning and Family program nurtures future musicians and audiences through its education and community outreach programs, internationally acclaimed composer and newly appointed ASO Creative Partner Paul Rissmann returns for his sixth year to bring alive an exciting World Premiere and exceptional programs for students from Kindergarten to senior school.
In February, a tale about community, adversity and inclusion – The Bush Concert is the story of the Australian bush and its harsh conditions. The bird community is in distress as they struggle to find water and food during drought, and come together to hold a big concert to lift everyone's spirits – The Bush Concert! Based on Australian author Helga Visser's beautiful book of the same name, this special concert engages the audience through song, dance, and beautiful illustrations. Mark Simeon Ferguson's score is a wonderful introduction to the sounds of our Australian birds, and an enchanting introduction to the instruments of the orchestra. *To celebrate Chinese New Year, one performance will be performed in Mandarin. 1 February, Grainger Studio.
The ASO continues its tradition of concerts for young and old inspired by glorious picture books. Paul Rissmann is an expert interactive story-teller and, in a World Premiere, Rissmann presents his latest work Finders Keepers with new music written to complement 'The Lost Thing' by Australian author and illustrator, Shaun Tan. Join Paul and the ASO as they take you on this world premiere journey of discovery. 5 June, Adelaide Town Hall.
Accessible
ASO ensures more South Australians have access and engagement with the arts with a dedicated commitment to concerts across South Australia. In addition to free public concerts, the ASO tours regionally and also includes a series of schools performance, allowing regional students and all South Australians the opportunity to be inspired by live orchestral music.
Know someone under 30? Then introduce them to ASO's #ReMastered program: attend an ASO concert followed by an after-party for people 30 years and under. Plus it's the chance to get to know ASO players and our collaborators up close and personally. aso.com.au/remastered
If you're a full-time student you can purchase a Live Pass student membership! Become a member for only $50 and receive free rush tickets* to all our Master Series and Classics Unwrapped concerts in 2020. *see aso.com.au/lp for full terms and conditions.
Keep an ear out for announcements from our partners State Opera of South Australia and The Australian Ballet, Country Arts SA and Adelaide Guitar Festival as together we present you with more memorable experiences in 2020.
Download a copy of the 2020 Season aso.lbcdn.io/uploads/ASO-2020-brochure.pdf
To experience the ASO Season in 2020:
Wednesday 11 September subscriptions open – early bird prize subscribe by 11 October for your chance to win $500 off your subscription package!
Single tickets on sale 2 December.
Subscriber Lounge
Visit our subscriber lounge at Grainger Studio, 91 Hindley Street. Drop in and relax over a cup of tea or coffee and receive personalised assistance in creating your unique subscription package tailored to your own specific needs. Lounge is open 10am – 4pm Monday to Friday, 4pm – 7pm Fridays and 10am – 1pm Saturdays until 26 October 2019.
2020 Soloists
Adam Goodburn Tenor| Adelaide Chamber Singers | Andrew Bain French horn | Andrew Goodwin Tenor| Brett Dean Viola | Cameron Hill Violin | Carolyn Sampson Soprano| Cheryl Pickering Soprano| Christopher Richardson Bass | Desiree Frahn Soprano | Elder Conservatorium Chorale Graduate Singers | Emily Sun Violin| Emma Matthews Soprano | Fiona Campbell Mezzo | Fumiaki Miura Violin | Grace Clifford Violin | Hilary Kleinig Cello | James Ehnes Violin | Joshua Rowe Baritone| Justin Burford Guitar, Voice | Konstantin Shamray Piano | Lauren Zhang Piano | Leonard Elschenbroich Cello | Li-Wei Qin Cello | Luca Tittoto Bass | Madelaine Pierard Soprano| Martin Mitterrutner Tenor | Natsuko Yoshimoto Violinist | Jean-Efflam Bavouzet Piano| Kate Ceberano Vocals | Mahalia Barnes Vocals | Sally-Anne Russell Mezzo-soprano | Sara Mingardo Alto | Seraphim Trio: Anna Goldsworthy Piano, Helen Ayres Violin , Timothy Nankervis Violoncello | Siobhan Stagg Soprano | Stefan Cassomenos Piano | Teresa La Rocca Mezzo |
2020 Conductors, curators and presenters
Anna Goldsworthy | Anne Cawrse | Alexander Shelley | Alpesh Chauhan | Ben Gernon | Brett Dean | Brent Havens | David Sharp | Elena Schwarz | Elim Chan | Fabian Russell | Gemma New | Graham Abbott | Guy Noble | Hendrik Vestmann | Hilary Kleinig | Jessica Gethin | John Foreman | Luke Dollman | Long Yu | Paul Rissmann | Pinchas Zukerman | Mark Wigglesworth | Nicholas Buc | Nicholas McGegan | Rachel Bruerville |Romeo Castellucci | Rory Macdonald | Sir Christopher Clark | Susan Ferguson |
Composers, past and present
Anne Cawrse World Premiere | Anderson | Aretha Franklin | Arriaga | Barber | Beethoven | Bernstein | Brahms | Caroline Shaw | Clara Schumann | Copland | Dean | Debussy | Dukas | Dulcie Holland | Dvořák | Elena Kats-Chernin | Elgar | Fanny Mendelssohn Hensel | Gershwin | Haydn | Helena Tulve | Hely-Hutchinson | Honegger | Humperdinck | John Williams | Kaija Saariaho | Lisa Cheney | Mahler | Mendelssohn | Cathy Milliken World Premiere | Milhaud | Mozart | Mussorgsky orch. Ravel | Paul Dean (new work)| Paul Rissmann World Premiere| Prokofiev | Puccini | Peggy Glanville-Hicks | Rachmaninov | Ravel | Rimsky-Korsakov | Rossini | Ruby Davy | Shostakovich | Sibelius | Strauss | Tchaikovsky | Verdi | Wagner | Webern |
CREATE MUSIC WITH US The Adelaide Symphony Orchestra is for all South Australians.
ASO believes everyone should have the chance to experience orchestral music. We aim to reach as many people as possible each year through a diverse program across many genres and formats, and perform at venues right across the State and beyond.
Your generous donations directly impact what you see and hear on stage. We invite you to join us as we make music at the highest level.
Alexandra Bassett, Donor Relations Manager on 08 8233 6221 / bassetta@aso.com.au
To discuss corporate partnerships,Hannah Truth, Development & Events Coordinator on 08 8233 6235 / truthh@aso.com.au
MEDIA ENQUIRIES:
Cheree McEwin, Publicist, Adelaide Symphony Orchestra
08 8233 6205 / 0416 181 679 / mcewinc@aso.com.au