Sami

Butler
Position

Associate Principal Percussion/Timpani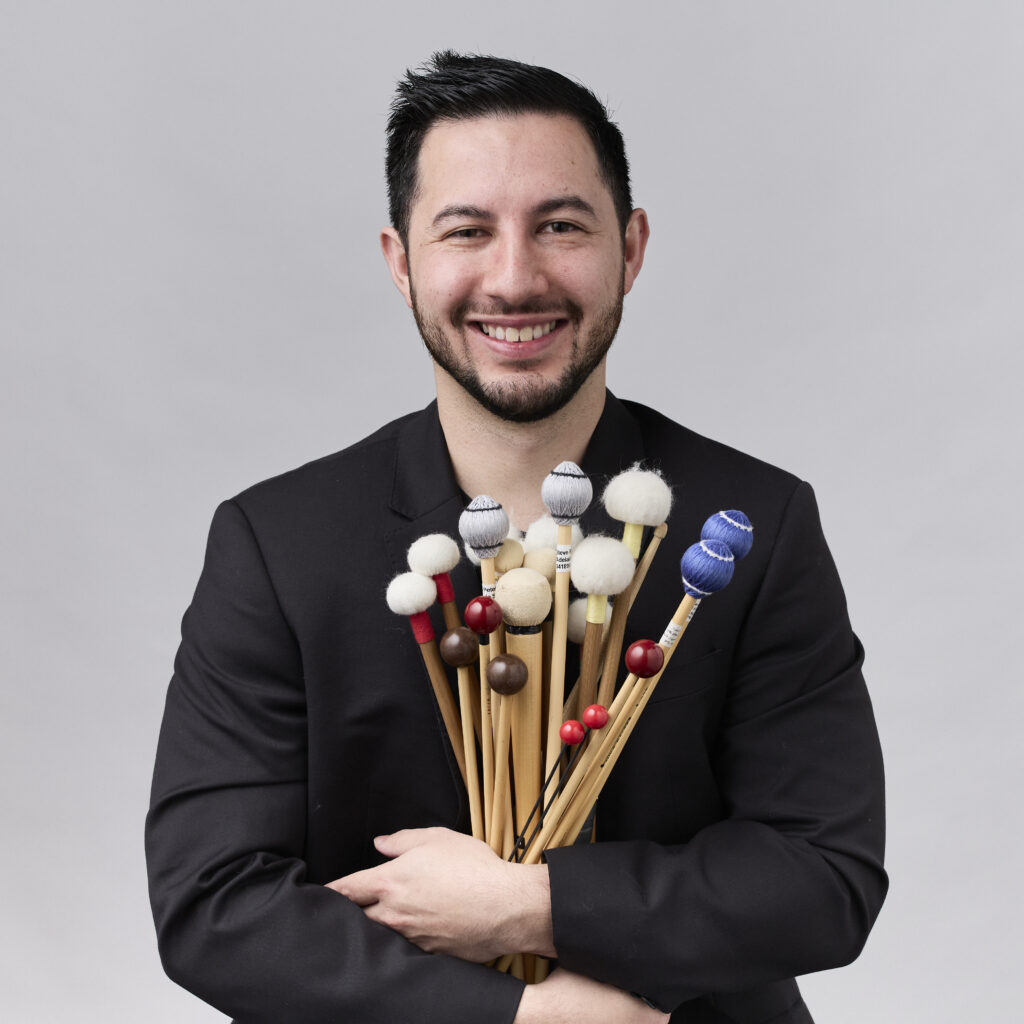 Sami Butler joined the Adelaide Symphony Orchestra in 2022 as Associate Principal Percussion/Timpani, having previously worked with them as a guest musician since 2015. Prior to his appointment at the ASO, he was the Percussion Fellow twice in the Sydney Symphony Orchestra in 2017 and 2018, and completed his Bachelor of Music with First Class Honours in 2015 at the University of Adelaide's Elder Conservatorium of Music under the tutelage of Amanda Grigg. Sami has also worked with the Sydney and Tasmanian Symphony Orchestras, and has performed around the world including at the Sydney Opera House, het Concertgebouw and Beijing's National Centre for the Performing Arts. 2023 marks Sami's concerto debut performing Jennifer Higdon's Percussion Concerto with Bryan Griffiths and the Adelaide Wind Orchestra.
Born in Adelaide, Sami began his lifelong involvement in music through his parents who were both musicians of the ASO string section. He was the recipient of awards and scholarships including first place in the 2013 Melbourne Symphony Orchestra Snare Drum Award, the Kamala Khurana and John 'Slick' Osborne scholarships from the Elder Conservatorium and the Helpmann Academy's City of Adelaide Award for top overall classical performance graduate. In 2015, Sami was awarded the EMR Travel Scholarship, allowing him a period of extended study with percussionists of the LA Philharmonic, the Boston Symphony and Metropolitan Opera Orchestras as well as soloist Pius Cheung.
Sami is the director of the Adelaide Youth Orchestras Percussion Ensemble and has served as a guest teacher for masterclasses and lessons in SA and NSW across primary, secondary and tertiary levels. Residing in Fulham Gardens just down the road from where he grew up, Sami is a self-confessed 'cricket nuffie' who encourages anyone to engage him in conversation about Ricky Ponting's pull shot.
Sami is supported by Zildjian cymbals and Vic Firth sticks.