'Silence': the ASO embraces mindfulness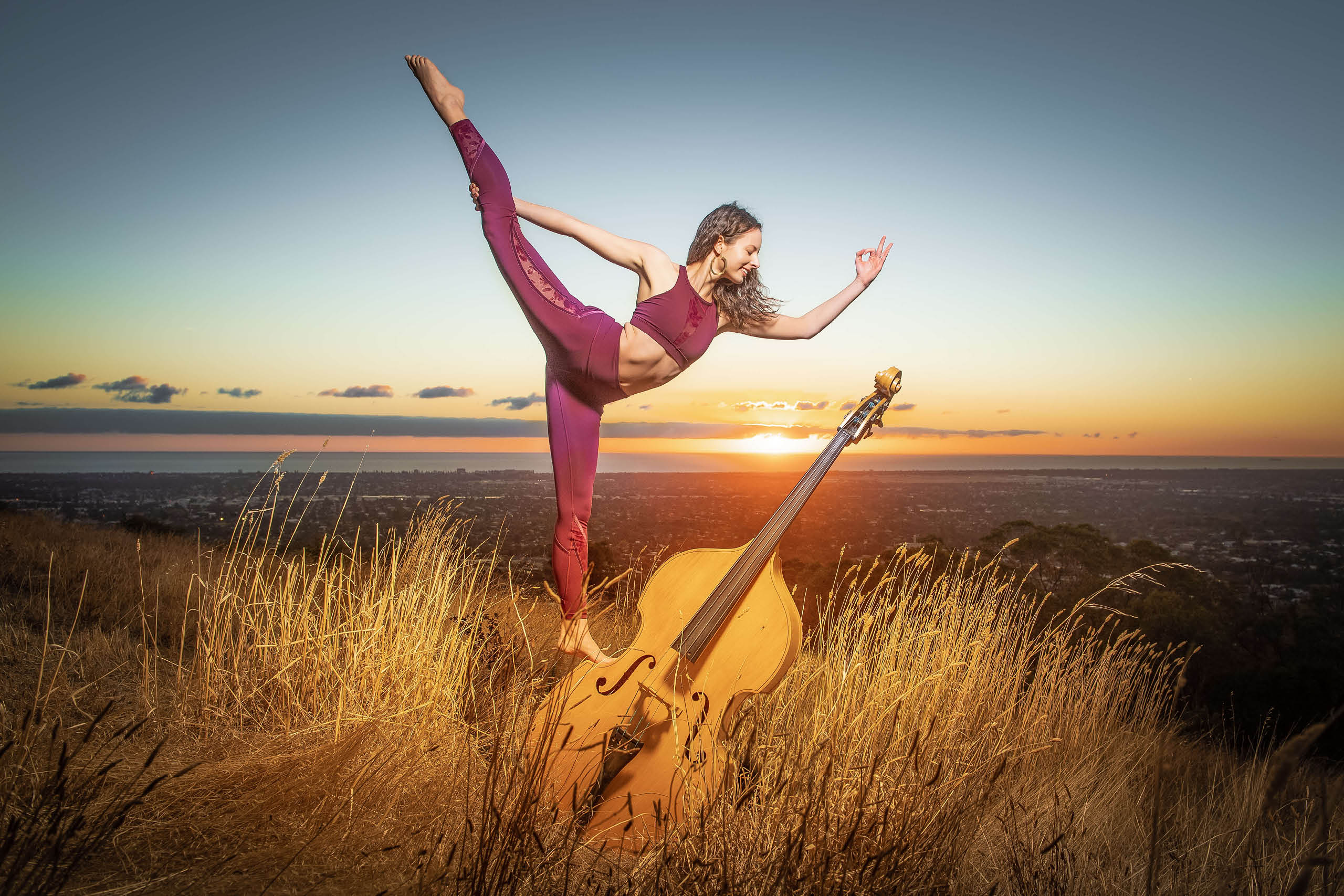 On the International Day of Yoga, the ASO presents a concert with a difference.
"Silence" is both a meditation and orchestral concert, featuring some of the world's most beautifully soothing and calming music.
The audience is encouraged to rest on yoga mats or to sit back and relax in near darkness during the 60-minute event, to be performed without interval and without applause.
The program includes music by Samuel Barber, Edward Elgar, Max Richter and Arvo Pärt. It culminates with one of the 20th century's most disconcerting and rarely performed pieces, 4'33" by John Cage in which the musicians are instructed not to play their instruments.
Adelaide Symphony Orchestra Managing Director, Vincent Ciccarello said, "We're creating on oasis of tranquillity here in Grainger Studio, a beautiful atmosphere in which to quietly sit or stretch, exhale and take in some gloriously peaceful sounds."
Rainer Jozeps, who devised the concert, said that while musicians in the western world know that there are 12 notes in the musical alphabet, there is, however, a seldom acknowledged '13th note'.
"That 'note' has always existed, and some of our greatest composers have used it to astonishing effect," Jozeps said. "The space between the two sets of four notes in the opening bars of Beethoven's iconic 5th Symphony is that 13th note.
"The note is silence. As zero is to maths, silence is to music. Silence is everywhere but hidden. It is both peaceful and discomforting. All sensory stimuli are dependent on their opposites for their existence; heat needs cold, rough needs smooth, and so on. This concert extends the paradox, demonstrating how the world of silence can only be accessed through sound," he said.
"Rather than mindfulness meditation on the breath, the music itself becomes the object of meditation. Through the music of the 20th and 21st Centuries, the audience finally enters the peaceful, yet discomforting world of silence."
Audiences will never listen, or hear, the same again. Don't miss this special event.
"The music is not in the notes, but in the silence between." Wolfgang Amadeus Mozart
"Music is the mediator between the life of the senses and the life of the spirit." Ludwig van Beethoven
"Music is a moral law. It gives soul to the universe, wings to the mind, flight to the imagination, and charm and gaiety to life and to everything" — Plato
"By experiencing the Dark Mofo performance of Silence, I learnt that when all is still, less really can be more, and that silence can have its own unique musical voice." Cutcommon
SPECIAL EVENT Silence with the ASO
Friday 21 June, 1pm & 6pm, Grainger Studio
Conductor David Sharp
Program to include:
Samuel Barber Adagio for Strings
Max Richter Sleep (Excerpt)
Arvo Part Für Alina
John Cage 4'33"
Edward Elgar Sospiri
MEDIA ENQUIRIES:
Cheree McEwin, Publicist Adelaide Symphony Orchestra
08 8233 6205 / 0416 181 679 / mcewinc@aso.com.au
Image The Advertiser, APRIL 26, 2019: ADELAIDE, SA. Yoga enthusiast Nicky Mellonie poses during a photo shoot at Carrick Hill in Adelaide, South Australia. 
c. (Photo by Brad Fleet / Newspix)