5 Minutes with Composer Cathy Milliken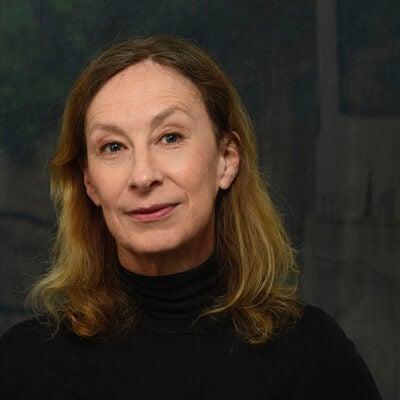 ASO Composer in Association Cathy Milliken will unveil her new work and the ASO's third commission, Earth Plays V: Ediacaran Fields inspired by the Ediacaran fossils at the South Australian Museum at Symphony Series 4 – Serenity, 24 & 25 June. The work is generously supported by founder and chair of the Flinders Ranges Ediacaran Foundation, Mary Lou Simpson OAM.
Your new work is inspired by Ediacaran fossils how did this inspiration come about?
For this composition I was fortunate enough to have such an inspired instructor and coach in Mary Lou. It was her love and knowledge of the Ediacara fields and period that pushed me to research further. It is also fascinating to appreciate how the fossil imprints give us clues in the search for the development of life forms.
What does the new work sound like and what can audiences expect?
I wanted to write a piece that exists somewhere in swirling oceans and tides as well as shifting sands and that does justice to these small symmetrical life forms that existed peacefully in their surroundings without the more aggressive tactics of the creatures of the following age. I felt a challenge to not create musical structures that develop, but rather to create smaller cyclical cells or elements. Coupled with the knowledge of the Ediacaran life form's inexplicable extinction due to some event as also the varied gentle forms that these fossils portray, the composition hovers between gentle depictions and their harmonic and rhythmic interrelations and the darker premonitions of a cataclysmic event to come. Here overlays of all previous musical elements, teeming with life in a frenzied dance to ensure their existence, could be questioning our own environmental commitment to our existence on this planet.
ASO is committed to the representation of female composers. As a female composer how does this make you feel and why is it so important?
I think it's a wonderful commitment. It is quite disheartening to see program after program with limited breadth of cultural choices. This doesn't do anyone a service as it narrows the perspective, the lens of experience for the listener. How wonderful to achieve a diverse interesting inclusive programming instead that reaches out and inspires people of all gender and cultural traditions.