5 minutes with Organist Joseph Nolan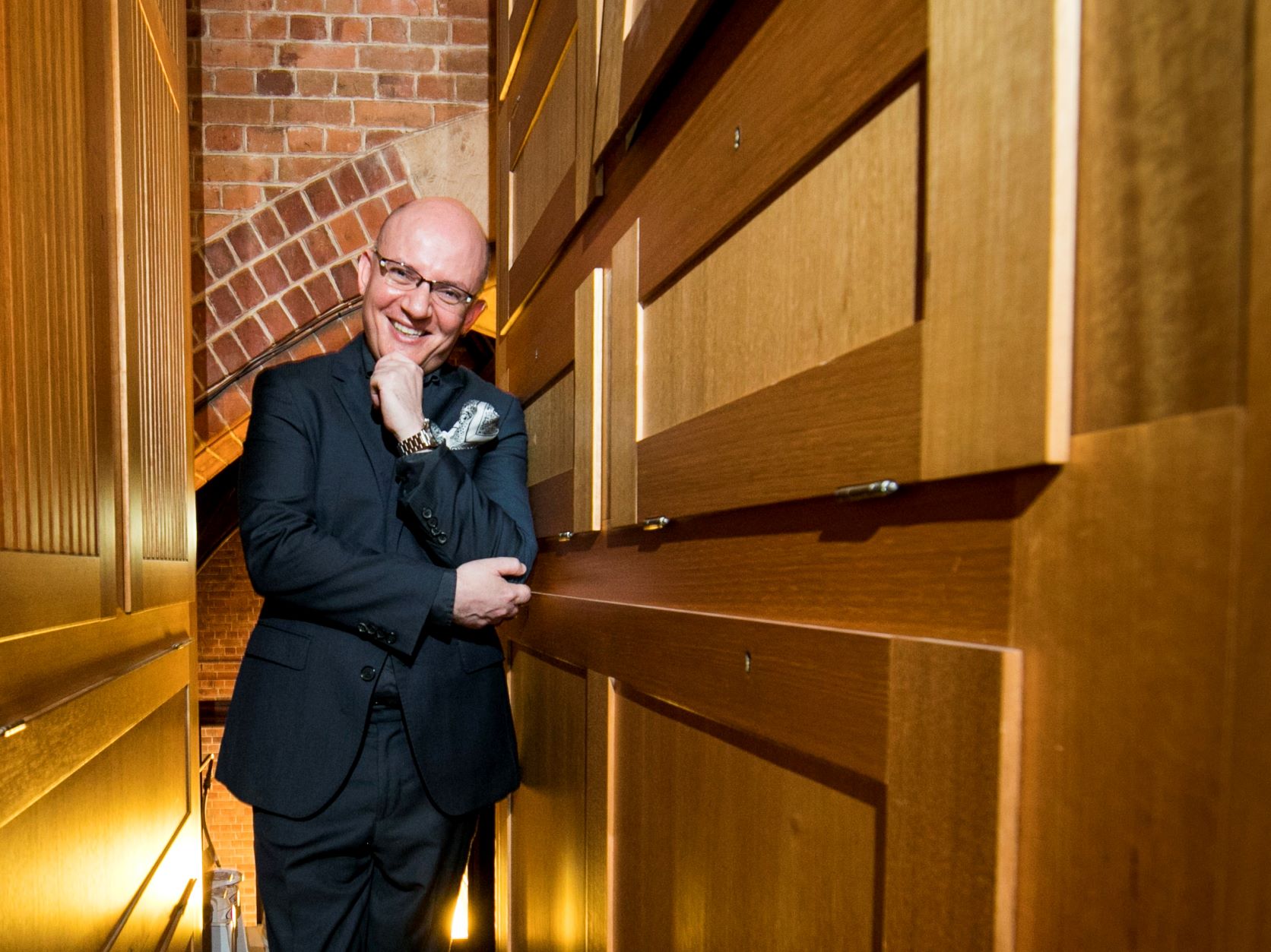 Joseph Nolan is set to make his debut with the ASO at Sacred & Profane – Magnificence. Read on to hear from Joseph about what makes performing on the St Peter's Cathedral organ so special!
Tell us about your history with playing the Poulenc Concerto and any new strategies you will bring to playing it in Sacred & Profane – Magnificence
Happily, I have been invited to play the Poulenc Concerto many times, most recently with the QSO at QPAC in April 2021, broadcast on ABC Classic. This is the first time I will play the Poulenc in a Cathedral and not in a concert hall though! I am guessing that the distance from the orchestra, plus the acoustic, will provide some challenges of ensemble. In this situation, anticipation and playing slightly ahead of the orchestra will be important.
Why do you love performing the Poulenc Concerto and what makes it unique?
The composition is taut and perfectly formed. Poulenc is one of the very few composers who can marry a fairground secular style and deeply sacred overtones in the same work successfully.
What or who set you on the path to become an organist?
Hearing a tape recording of Nicholas Danby playing Widor's Toccata on the organ of Blenheim Palace, UK.
Have you played the St Peter's Cathedral organ before and if so what makes it so special?
Yes, I have and I absolutely love it. Whilst the sound is fundamentally smooth and melodic, the St Peter's Cathedral organ is capable of producing a tremendous amount of 'grunt and depth'. The acoustic, which is half the sound of any organ, is also marvellous, so it's a win-win situation.
You are performing in St Peters Cathedral – how do you think the ambience of hearing the piece in such a beautiful setting will have on the concert?
Cathedrals and Concert Halls are very different places. Cathedrals are fundamentally about divine worship, but, historically, music has been an inseparable part of this. The reason organs are placed in Cathedrals and not pianos are far more than about the size of sound filling a space. The sound of the organ is eternal, therefore its ability to sustain represents God's eternal presence. Even if a person is not religious, music in a cathedral can be a far more spiritual experience.
The concert is called Magnificence and is part of the ASO's new Sacred & Profane series – do you believe the title of the concert aptly suits the Poulenc Concerto and why?
The title of the concert captures the essence of the concert 'magnificently', especially when brass are heard in Cathedrals!
Anything else you wish to add?
I am delighted to be making my concerto debut with the Adelaide Symphony Orchestra!