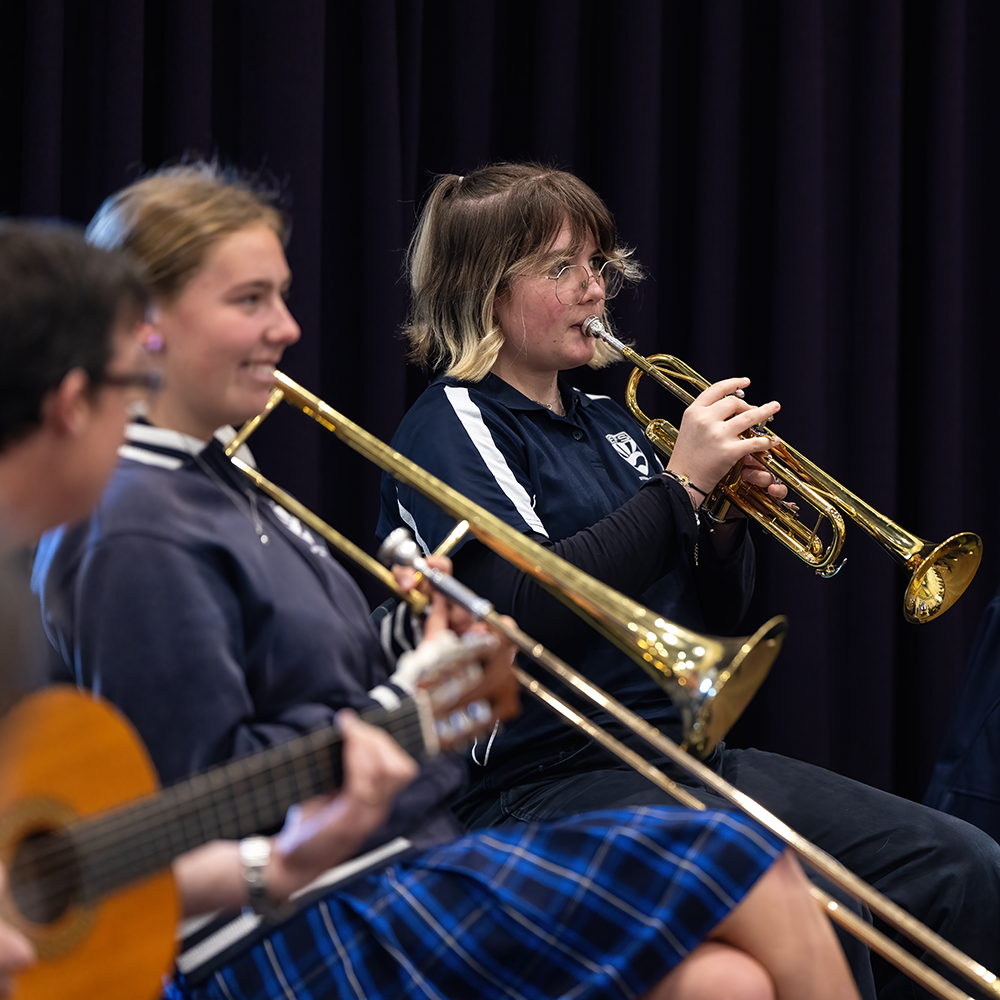 Hear your students' music played by the ASO.
Regional Schools Program | Free Compositional Workshop Series
Students enthusiastic about music and the creative processes behind it are invited to co-create new musical compositions for the ASO to perform.
Experienced composers will work with your students to develop music for orchestra that showcases the creativity of your school. The in-school workshops include activities such as improvisation, arranging for different instruments and song writing to develop the students' musical ideas. Following the workshops, the works will be arranged for orchestra, with continuing input from your students. The project culminates in a performance from the ASO featuring the new compositions, with opportunities for students to attend the rehearsal and concert either in person or via live stream!
Dates
2–3 Composition Workshops
Dates to be confirmed with each school
Streamed Rehearsal
Mon 27 May
Concert
Tue 28 May, 10am
Suitability Yr 7–12
Curriculum Links (ACAMUM092) (ACAMUM093) (ACAMUM095) (ACAMUR097) (ACAMUR098) (ACAMUM102) (ACAMUM100) (ACAMUM099)