Silos & Symphonies
Applications for this program have closed.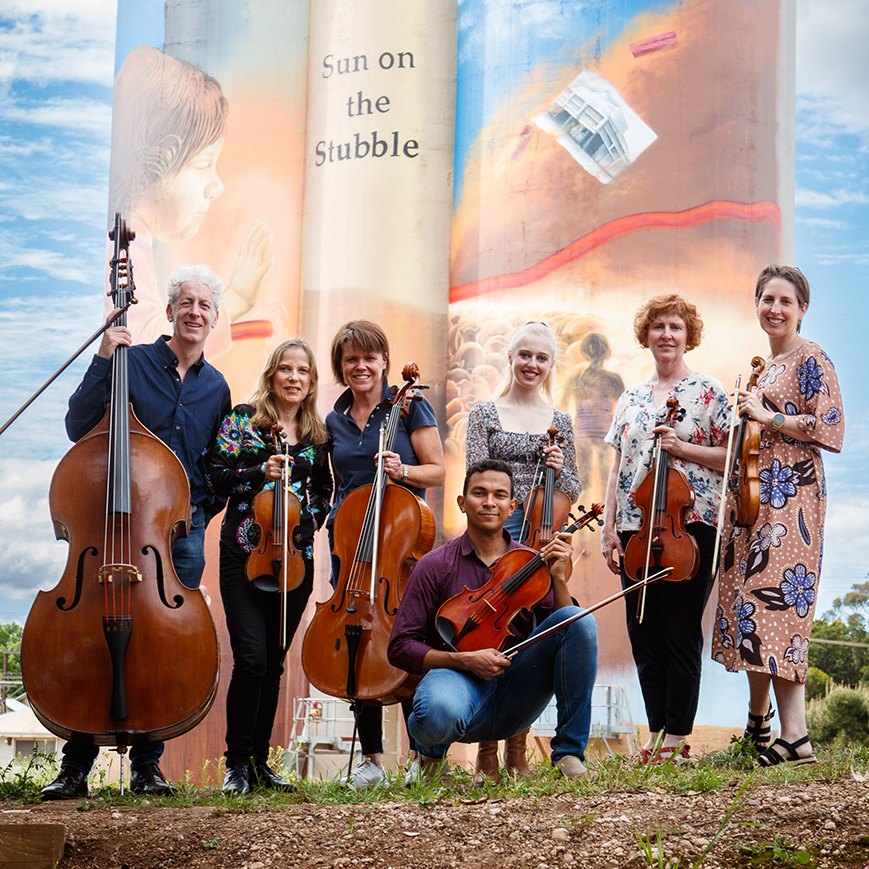 About
Regional secondary schools are invited to apply and take part in our Silos & Symphonies creative project to help compose brand new musical works for the Adelaide Symphony Orchestra.
Composers will work with your students over 3 workshops at school, either online or in person, or a mixture of both. The workshops include activities such as improvisation, arranging for different instruments and song writing to develop the students' musical ideas. The exact content of the workshops is agreed with teachers in advance to ensure it has the maximum impact.
Following the workshops, the composers arrange the pieces for orchestra, with continuing input from your students via follow up conversations with you. These original compositions are performed and recorded by the ASO, expressing your students' distinct musical voices, with opportunities or students to attend the rehearsal and performance either in person or via live stream.
Cost
Free
Applications Due
1 September
Curriculum Links
Music
Details
3x Composition Workshops
Dates to be confirmed with each school
Streamed Rehearsal
Wed 29 November
10am–12.30pm & 1.30–4pm
Concert
Thu 30 November, 1.30pm (Duration 60min)