Festive favourites with Principal Viola Justin Julian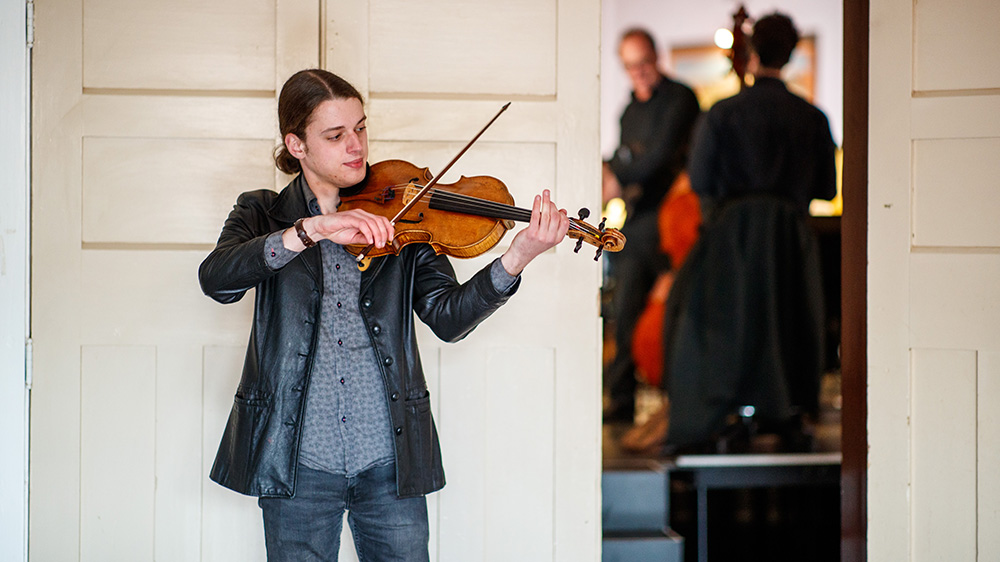 In the lead up to Christmas, we asked ASO players to share their favourite festive music. Today, Principal Viola Justin Julian delves into the fascinating history and beauty of a lesser-known festive work, Corelli's Christmas Concerto.
Perhaps one of the less frequently performed orchestral works written on the theme of Christmas, Corelli's Christmas Concerto (Concerto Grosso Op. 6, No. 8) was composed near the end of the 17th century and published after his death in 1714.
Arcangelo Corelli was known as one of the most prominent virtuoso violinists in his lifetime, as well as a not particularly prolific composer. He produced only six opus numbers, most of which were sonatas (compared to Vivaldi's over 500 concerti)! Corelli spent most of his life in Rome where he was supported by patrons such as Cardinal Pietro Ottoboni, who commissioned the Christmas Concerto from him around 1690.
Without a Hallelujah chorus (or sleigh bells) and only written for an instrumental ensemble of two solo violins and solo cello alongside string orchestra and basso continuo, what makes it a 'Christmas Concerto'? The piece begins with a prelude, followed by three dance movements, and the final movement which contains the answer to this question. After a brief Allegro, the finale is a 'Pastorale ad libitum' which as the name suggests, is based on pastoral themes and takes on a gentle rolling tempo. The Pastorale intends to conjure in the listener's mind the shepherds of Bethlehem watching over their sheep. If you let your imagination get the best of you, you might even hear the sounds of bagpipes and lutes echoing over the rolling countryside.
As the youngest member of the ASO, it's safe to say I don't yet have a long history with a large amount of orchestral repertoire, however this is one exception. In fact, it was one of the first pieces I played on the viola, just six months after I switched over from the violin, as a 14 year old student playing in the ACO Academy with members of the Australian Chamber Orchestra. My association with Corelli's music doesn't end there however… as a little kid learning the violin, I was desperate to play Corelli's La Folia (Viola Sonata, Op. 5, No. 12) as my grandmother was an amateur violinist and it was her favourite piece. I was so excited when I was finally good enough on the violin to learn it. At just 15 minutes long, Corelli's Christmas Concerto will only provide a brief reprieve from All I Want For Christmas repeatedly piped through shopping centre speakers, or that nagging thought that you might have forgotten to buy someone a gift… but it's a refined and refreshing instrumental piece that punches well above its weight!