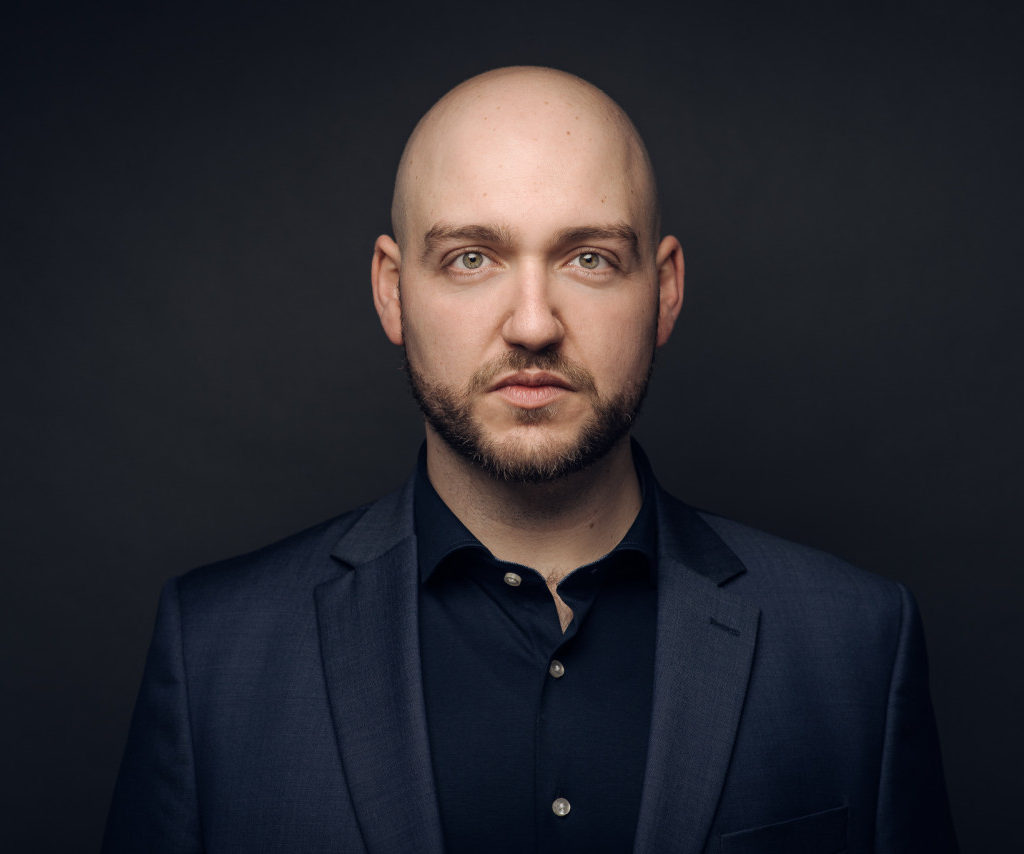 The lyric tenor Attilio Glaser had a sensational success as Duca di Mantova in Verdi's Rigoletto at the Deutsche Oper Berlin and in the title role in Mozart's La clemenza di Tito at the Stadttheater Klagenfurt this season. He also returns as Walther von der Vogelweide in Wagner's Tannhäuser to the Dutch National Opera, where he made his house debut in 2017 as Narraboth in Salome of Richard Strauss. In October 2019 he will give his debut as Rodolfo in Puccini's La Bohème at the Deutsche Oper Berlin followed by his debut as Da-Ud in Strauss' Die ägyptische Helena at the Teatro alla Scala.
In November 2017 Attilio Glaser made his debut in the title role in Massenet's Werther at the Stadttheater Klagenfurt. Since then he sang this role at the Oper Frankfurt and at the Zurich Opera House. At the Deutsche Oper Berlin he sang roles like Ismaele (Nabucco), Cassio (Otello), Tamino (Die Zauberflöte), Alfredo (La Traviata), Narraboth (Salome) Don Ottavio (Don Giovanni) and Walther von der Vogelweide (Tannhäuser). Further, Attilio Glaser sang Alfredo (La Traviata) at La Fenice in Venice and Fenton in Nicolai's The Merry Wives of Windsor at the Opéra de Lausanne.
Attilio Glaser devotes himself intensively to concert singing: His repertoire ranges from Mozart to Schubert, with Bach's Mass in B Minor and Christmas Oratorio, Beethoven's Missa Solemnis and Symphony N ° 9, Dvořák's Requiem and Stabat Mater, Gounod's Cäcilienmesse, Händel's Judas Maccabaeus, Messiah and Saul, Haydn's Creation, Mendelssohn's Elijah, Hymn of Praise and Paul, Mozart's Mass in C Minor and Requiem, Saint-Saëns' Oratorio de Noël, Schumann's Paradise and the Peri and Verdi's Messa da Requiem.
Attilio Glaser was a soloist at the Beijing Music Festival, the Bergamo Musica Festival, the Beethoven 30 ° Aniversario del Palau de la Música Festival in Valencia, the Holland Festival, the Max Reger Music Festival, the Rheingau Music Festival and the Salzburg Easter Festival.
He was accompanied by orchestras such as the Academy of Early Music Berlin, China Philharmonic Orchestra, Koninklijk Concertgebouworkest, Munich Chamber Orchestra, Orchestra Filarmonica del Gran Teatro La Fenice, Orchester de Chambre de Lausanne, Orkiestra Filharmonii Poznańskiej, Orquesta de Valencia, Radio Filharmonisch Orkest, Radio Symphony Orchestra Berlin, the Sächsische Staatskapelle Dresden and worked with conductors such as Alain Altinoglu, Andrea Battistoni, Łukasz Borowicz, Myung Whun Chung, Daniele Gatti, Alexander Liebreich, Diego Matheuz, Ivan Repušić, Ainārs Rubiķis, Donald Runnicles, Markus Stenz, Sir Jeffrey Tate, Christian Thielemann and Lorenzo Viotti, just to name a few.