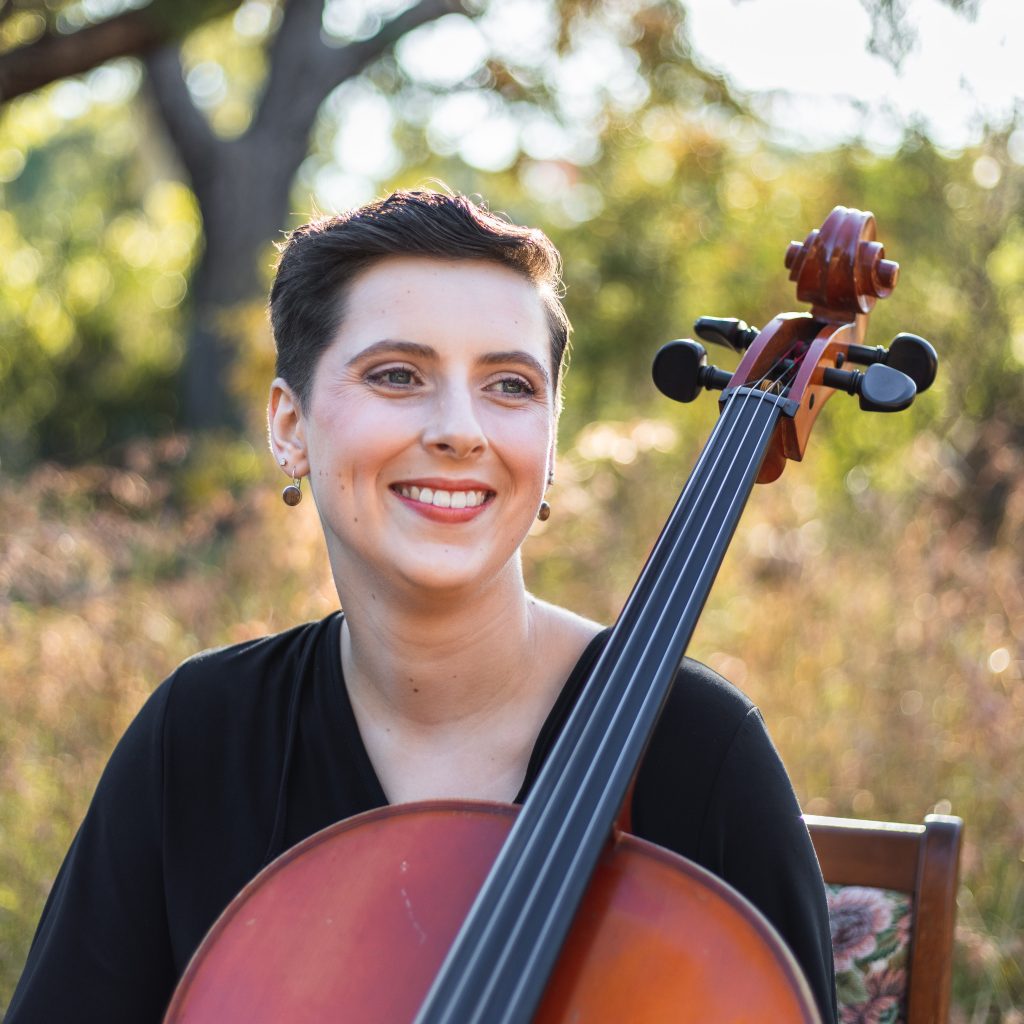 Rachel Bruerville (b. 1991) is an Australian composer, arranger, cellist, singer, and writer, who proudly calls Adelaide her home. She writes music for the concert hall, the theatre, and other collaborative work. Represented by the Australian Music Centre, she has held the position of Young Adelaide Voices' 2019/20 Composer in Residence, supported by a 2019 Carclew Fellowship. Rachel hopes to always make music to entertain, to educate, and to be explored and enjoyed by audiences of any musical or non-musical background.
In her life as a performer, Rachel is a core member of the internationally acclaimed Adelaide Chamber Singers, and is active as a freelance cellist around Adelaide, including for Patch Theatre Company as on-stage cellist in Emily Loves to Bounce (2016-17 tours). She has sung solo with the Adelaide Symphony Orchestra and Paul Rissmann, presenting new work for children in the 2017-18 Festivals of Learning. Just before COVID-19 restrictions hit Australia, Rachel sung alto in the chorus of the 2020 Adelaide Festival production, Romeo Castellucci's staging of Mozart's Requiem.
Career highlights include being commissioned by The Hush Foundation for the 2018 album Collective Wisdom, writing music to reduce stress in children's hospital environments; a nomination for Vocal/Choral Work of the Year in the APRA AMCOS/Australian Music Centre 2019 Art Music Awards for In Due Season, commissioned by the Adelaide Chamber Singers; and a Sydney Opera House premiere with Young Adelaide Voices at the opening of the Gondwana World Choral Festival, July 2019. Rachel's work has been performed by ensembles including The Australian Chamber Orchestra Collective, The St Peter's Cathedral Choir (North Adelaide), The Endeavour Trio, Gondwana Voices, the National Youth Choir of Australia, Sydney Children's Choir, and the Adelaide Wind Orchestra. She is also CutCommon Magazine's Opinions Editor, composing articles relevant to "the new generation of classical music".