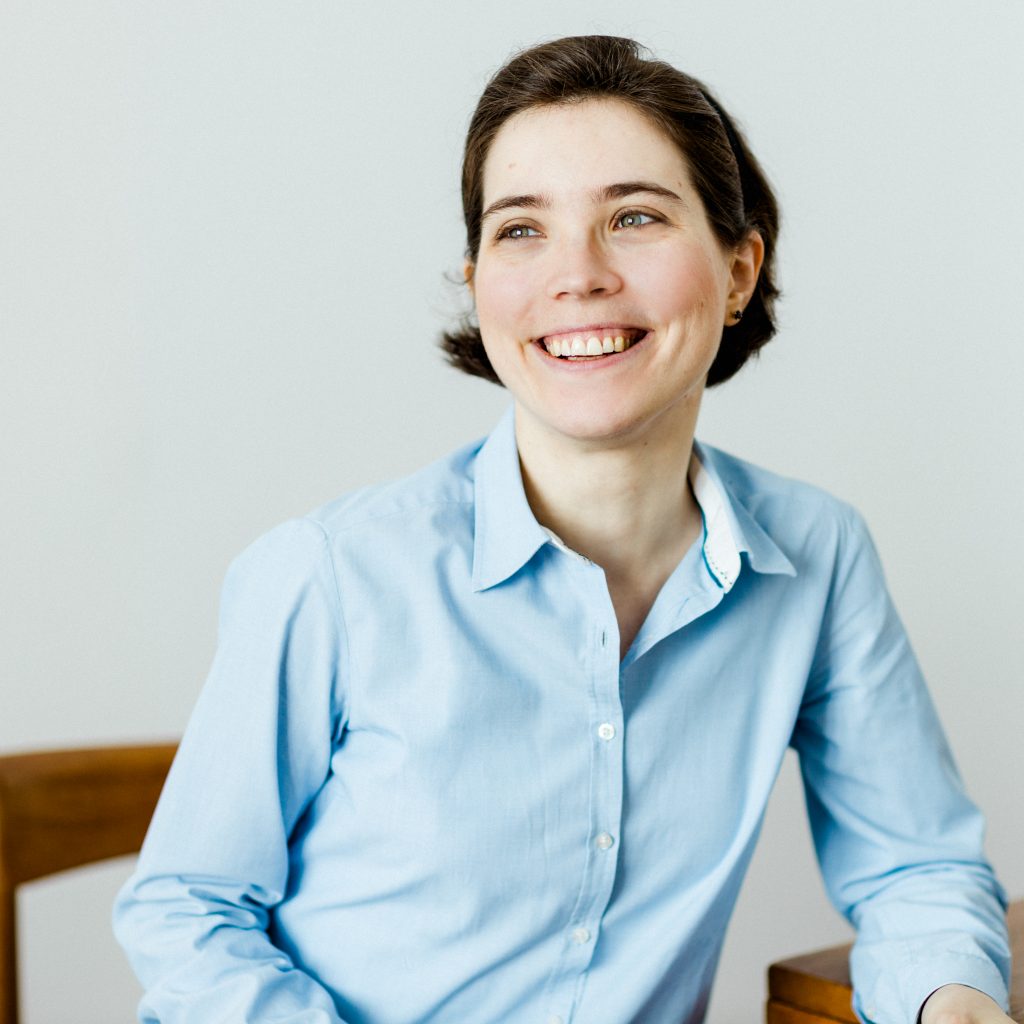 The Austrian-Spanish conductor Teresa Riveiro Böhm was appointed as Leverhulme Conducting Fellow with the BBC Scottish Symphony Orchestra, in partnership with the Royal Conservatoire of Scotland for the 2019/20 and 2020/21 season. She is also winner of the Neeme-Järvi-Prize at the Gstaad Menuhin Festival 2019 and in 2018 was presented with the Special Award for Exceptional Artistic Achievement by the Südwestdeutsche Philharmonie Konstanz.
Riveiro Böhm has been selected to participate in the Conductors' Academy with Paavo Järvi and the Tonhalle-Orchester Zürich in May 2021 and has also been appointed as Tanglewood Conducting Fellow in the summer of 2021 which includes extensive work with the Tanglewood Festival Orchestra, assisting projects with the Boston Symphony Orchestra and at the fellowship's corresponding residency with the Gewandhausorchester Leipzig.
In the 2020/21 season Riveiro Böhm has been invited to conduct the Basel Chamber Orchestra, the Geneva Chamber Orchestra and the BBC Scottish Symphony Orchestra alongside her work in Scotland.
Previous orchestral highlights include the St. Petersburg Chamber Philharmonic, the Tonhalle Orchestra Zurich (10th International Conducting Masterclass with David Zinman), the Philharmonie Südwestfalen, the Savaria Symphony Orchestra and the Südwestdeutsche Philharmonie Konstanz. In previous seasons Riveiro Böhm received the first prize at the Dichler Wettbewerb in Vienna and the first orchestra prize from the Savaria Symphony Orchestra.
Riveiro Böhm first gained experience as a conductor through a number of choirs and orchestras in Vienna, including the Cappella Albertina Wien choir, of which she was Artistic Director. She has assisted with opera productions such as Britten The Rape of Lucretia at the Hochschule für Musik und Tanz in Cologne, Mozart Die Zauberflöte at Oper Burg Gars in Austria, and other choral works, including Mendelssohn Elijah in Trier Cathedral as part of the Mosel Music Festival, and with Bruckner Symphony No.9 at Cologne Cathedral.
At the BBC Scottish Symphony Orchestra she has assisted Thomas Dausgaard, Donald Runnicles, Andrew Gourlay and Alpesh Chauhan.
In past seasons, Riveiro Böhm has been invited to masterclasses such as the Conducting Seminar at Tanglewood, the Gstaad Conducting Academy, the Accademia Chigiana in Siena and the
BBC Philharmonic Masterclass (RNCM) and has worked with conductors including Johannes Schlaefli, Martyn Brabbins, Sian Edwards, Garry Walker, James Lowe, Clark Rundell, Mark Heron, Baldur Brönimann, Vittorio Parisi, Stuart Stratford, Antony Hermus, David Zinman and Manfred Honeck.
Riveiro Böhm studied Orchestral Conducting at the University of Music and Performing Arts, Vienna (MDW) with Johannes Wildner and at the Hochschule für Musik und Tanz in Cologne with Alexander Rumpf and Stephan E. Wehr (opera). She previously studied Church Music at the MDW, Choir Conducting with Erwin Ortner. At five years old she received her first violin lessons and studied at the Central Music School affiliated with the Tchaikovsky Conservatoire in Moscow.