Sami Butler unwraps the magic of The Nutcracker
16 Nov 2023
Musician Spotlight
Uncategorised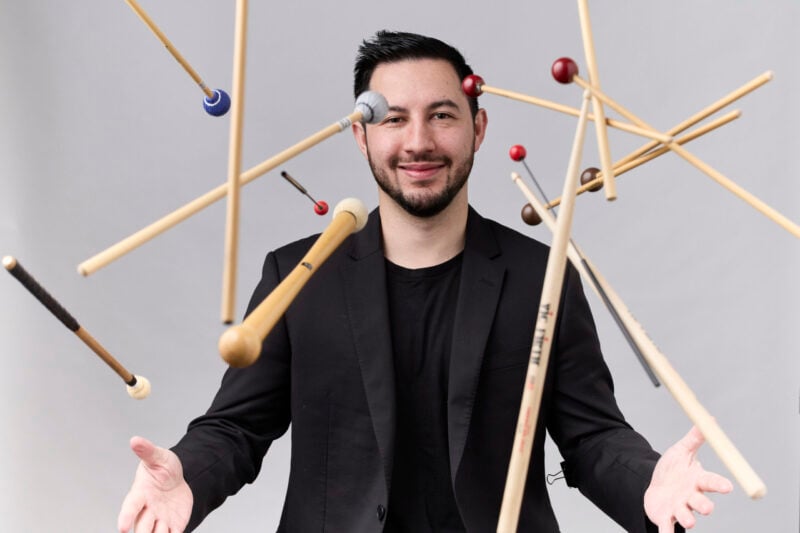 Sami Butler, ASO's Associate Principal Percussion/Timpani unwraps Tchaikovsky's festive masterpiece The Nutcracker, and delves into its journey from its rocky premiere to becoming a Christmas staple.
No Christmas music list really is complete without The Nutcracker, is it?! Filled with favourites that everyone has heard, Tchaikovsky's Christmas masterpiece can be found everywhere. Be it at the ballet, the symphony hall, on TV adverts, just about every Spotify Christmas playlist or your local supermarket's stereo, The Nutcracker truly is the gift that just keeps on giving.
The ballet is based on 'The Story of a Nutcracker', an Alexandre Dumas book based on E. T. A. Hoffmann's 'The Nutcracker and the Mouse King'. Almost unbelievably yet sadly like numerous other great masterpieces, The Nutcracker was received incredibly poorly at its premiere! While critics relentlessly published scathing reviews blasting the ballet, Tchaikovsky remained unmoved, believing in the integrity of his work, stating that he knew his day would come. Along with the full ballet, he had also arranged the symphonic suite, comprising of eight movements including gems like Dance of the Sugar-Plum Fairy, Russian Dance (Trepak) and Waltz of the Flowers. The suite became very popular and has since been a staple of the orchestral repertoire.
Finally in 1954, choreographer George Balanchine famously reimagined the original Nutcracker ballet into a brand-new production using Tchaikovsky's music but with new sets and choreography. After being premiered by the New York City Ballet, the production was a massive success and is the version most of us are familiar with today. It also satisfyingly proved Tchaikovsky right, though long after his death.
On a personal note, one of my earliest orchestral music memories was watching Disney's Fantasia, and the one piece that really stuck with me was Waltz of the Flowers. Even at a young age I just found something about the melody to be beautiful. To this day I still don't understand people complaining that it's overplayed – I never get sick of it! And being a percussionist, there's always so much to admire about Tchaikovsky. He writes such fantastic percussion and timpani parts, and this piece is no exception! It includes one of the all-time exciting tambourine parts in Trepak as well as beautifully subtle tambourine and cymbal writing for Arabian Dance and Dance of the Mirlitons.
Don't miss hearing The Nutcracker at Christmas Unwrapped this December at Festival Theatre.