2 · Our Citizens' Orchestra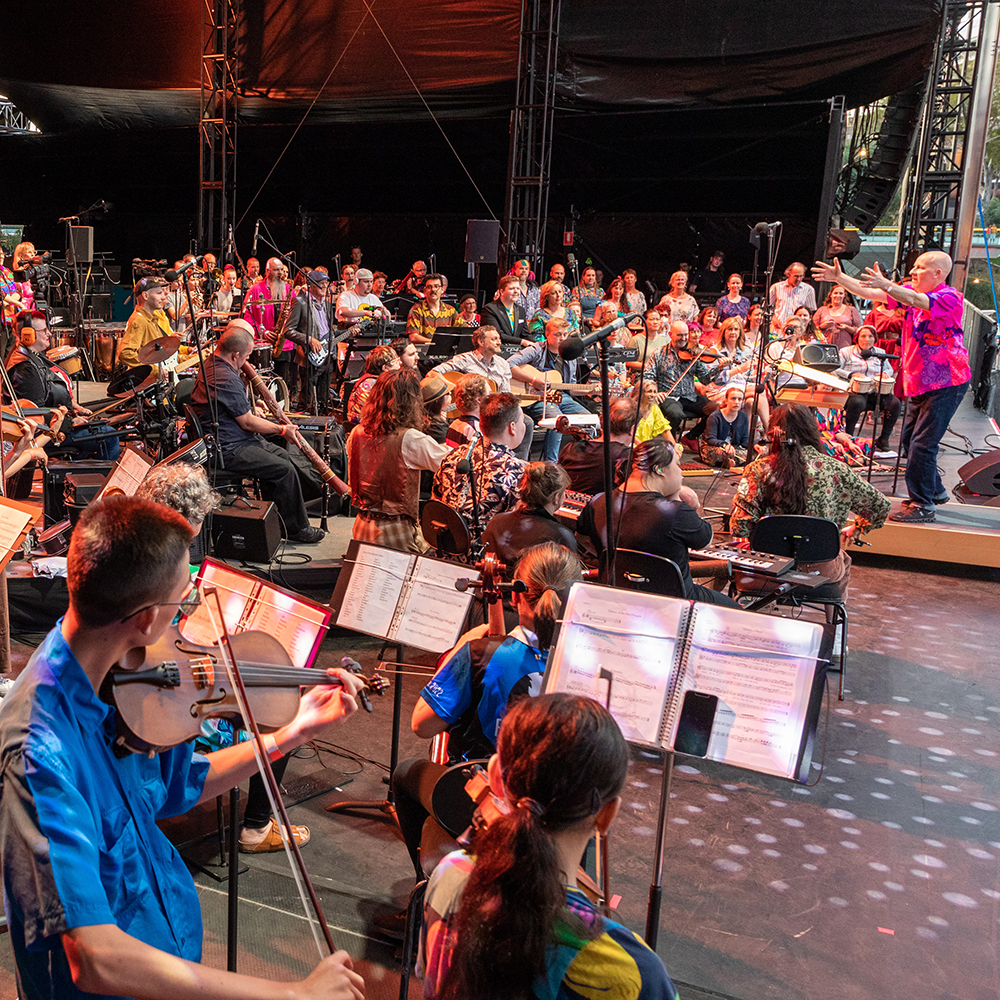 | Reserve | General Admission |
| --- | --- |
| Free Registration | $0 |
About
After the resounding success of the 2023 Adelaide Festival opening, Citizens' Orchestra returns! We're inviting all citizens to join this intercultural, intergenerational orchestra and chorus. It's a platform that welcomes professional musicians, beginners, and everyone in between.
Through engaging workshops, participants will collaborate with Music Directors Tim Steiner and Ricardo Baptista, alongside ASO musicians to co-create a performance piece which will be presented in a one-night-only performance.
To Join
To take part in Citizens' Orchestra, visit aso.com.au/citizens-orchestra, and register for a one-off free guided workshop this November co-creating music inspired by the environment around you. No music experience necessary!
---
Led by Adelaide Symphony Orchestra, presented in collaboration with Adelaide Festival, The University of Adelaide, and over 100 South Australian partner organisations.
Location
Maths Lawns,
The University of Adelaide,
North Terrace Campus