The Bush Concert
Prices

Teachers from

$6

, Students from

$9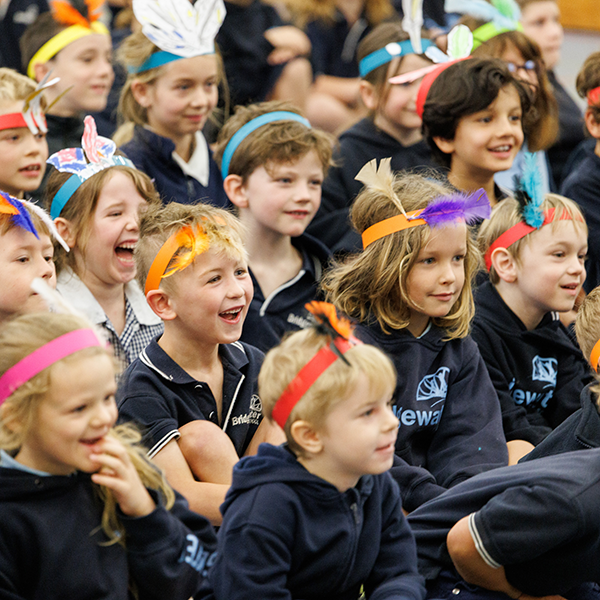 | Reserve | General Admission |
| --- | --- |

Fri 10 May 2024, 11:45am

| Reserve | General Admission |
| --- | --- |

Ticket prices are subject to change based on demand. A $6.50 transaction fee may apply for single tickets purchased through Adelaide Symphony Orchestra.
50 minutes Duration* Due to the nature of live music, the duration listed is an estimate only.
Learning 2024 Category
An introduction to orchestral music.
Immerse your students in a thrilling adventure of community, resilience, and unity with The Bush Concert.
At the Woodville Town Hall, an ASO ensemble takes to the stage to perform this unique concert based on Australian author Helga Visser's beautiful book of the same name. Students are engaged through song, dance, and the beautiful images from the book. Mark Simeon Ferguson's score weaves the melodic voices of Australia's native birds into the rich tapestry of the orchestra's instruments, offering your students a captivating introduction to the diverse sounds of the orchestra.
Suitability K–Yr3
Curriculum Links (ACAMUM080) (ACAMUR083) (ACAMUM084) (ACAMUR087) (ACAMUM088) (ACAMUR091) (ACELT1783) (ACELT1585) (ACADAM005) (ACADAM006) (ACADAM007) (ACADAM008)
---
Professional Learning
Time & Date Wed 27 Mar, 4.30–6pm
Location Grainger Studio, 91 Hindley Street, Adelaide CBD
Cost $50 per teacher
Teacher Resource Pack Download Here
---
The Bush Concert book written and illustrated by Helga Visser