ASO and AFC present a spectacular "Chinese New Year Concert"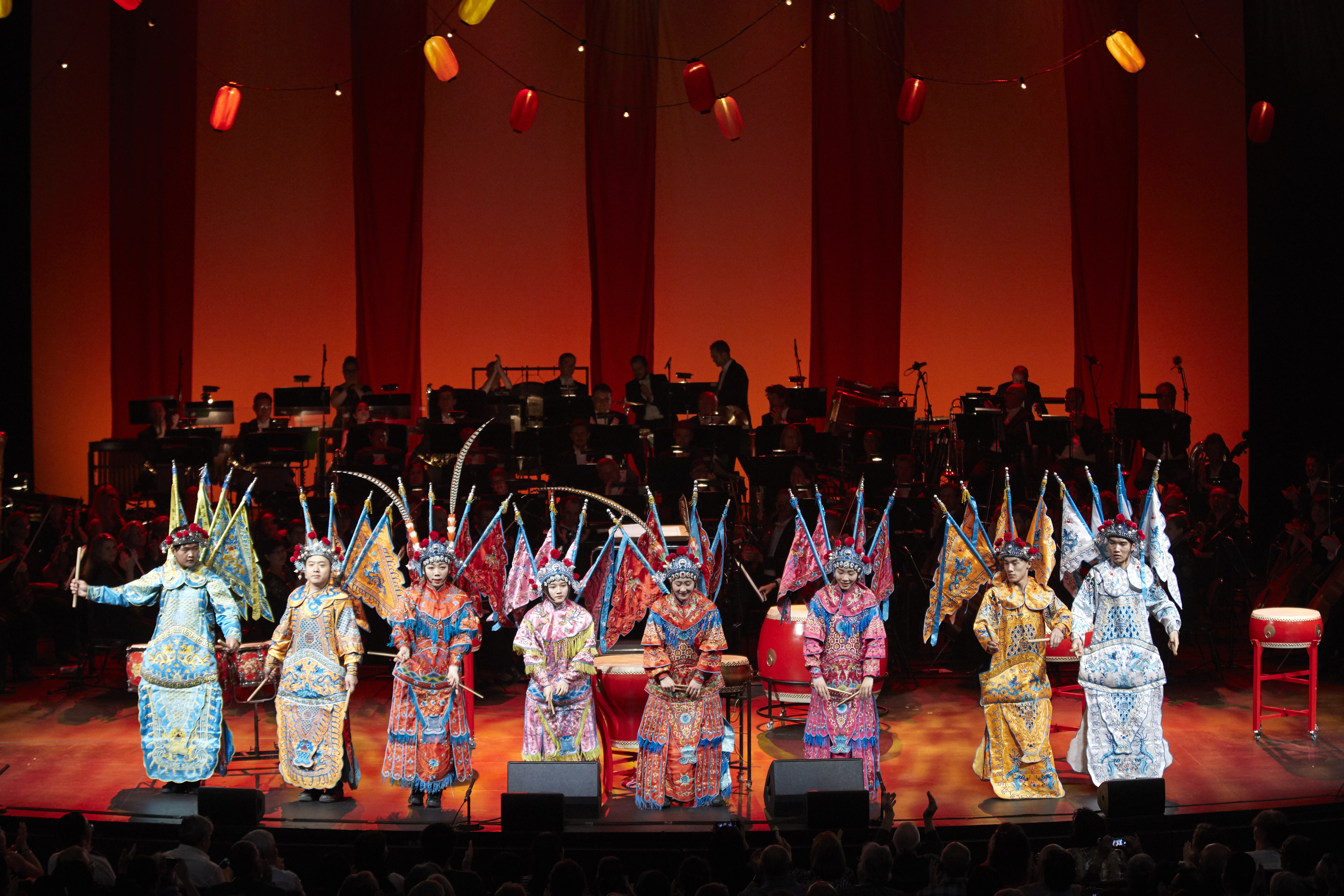 To bring in the Year of the Dog, Adelaide Symphony Orchestra and Adelaide Festival Centre will present a concert that unites cultures through the power of music in a Chinese New Year Concert, 18 February, Festival Theatre.
The ASO is a world-class symphony orchestra with a reputation for presenting the best conductors and soloists globally. This concert of popular masterworks and traditional Chinese favourites is performed by renowned artists conducted by Jason Lai, Associate Conductor of both the Hong Kong Sinfonietta and the Singapore Symphony Orchestra.
Lai is a leading light in a new generation of Asian conductors having started his musical career at the age of 11. In addition to conducting, Jason is equally at home in front of the camera as a broadcaster, and was the presenter and conductor for Project Symphony, an eight part series for Okto channel in Singapore where he was filmed setting up a community orchestra. For the BBC he has appeared on the panel of the Young Musician of the Year competition and was a judge for the BBC2 classical talent show Classical Star. He was one of the conducting mentors in the BBC2 series Maestro and won the competition with his celebrity student comedienne Sue Perkins. Other TV appearances include Clash for CBBC, How a Choir Works for BBC4 and The Culture Show for BBC2.
Lai is most looking forward to the Chinese New Year concert, "I've never been to Australia before so I'm very much looking forward to visiting the country and working with the ASO. It's always exciting to debut with an orchestra, it's like going on a first date, there are some nerves but you hope there's chemistry and the chance of a second date!"
Pianist sensation Warren Lee will make his Adelaide debut. Hailed by The Straits Times as a musician with "superb pianism… a wonderful sense of colour and impeccably controlled articulation", Warren's artistry has seen him grace stages across four continents, in collaboration with international artists and leading orchestras world-wide. A graduate of the Royal Academy of Music and Yale School of Music, Warren made his televised début with the Hong Kong Philharmonic Orchestra at the age of six and was the first-prize winner of the 1995 Stravinsky Awards International Piano Competition and the Grand Prix Ivo Pogorelich.
Yafen, an award-winning Chinese folk soprano will hit the high notes as she brings her traditional Chinese fine arts to the stage. Hailing from Yixing, south of the Yangtze River, she is part of the Chinese Police Headquarters Art Troupe, a member of Chinese Musicians Association, ambassador of China Disabled Persons Federation and an envoy of Chinese and foreign cultural exchanges.
With more than 100 artists on stage together with talented Australian didjeridu virtuoso, William Barton along with an impressive troupe of eight drummers from the Shanghai Empireast Culture Group. This will be the first time a symphonic Chinese New Year concert will be held on this scale in Adelaide.
Also on the program is the Australian Premiere of a specially commissioned cross-cultural work, Rooster Fanfare which premiered at the historic AFL Port Adelaide match in Shanghai in May last year. Written by Australian composer, Sean O'Boyle it celebrates the coming together of Australian and Chinese musical cultures.
Adelaide Symphony Orchestra Managing Director Vincent Ciccarello said, "This concert will unite cultures through the power of music. Since its inception in 1936, the ASO has played a significant role in the cultural life of South Australia. ASO prides itself on recognising and celebrating diversity and actively encourages cultural awareness through music. We look forward to a night where the broader community can share the celebration of Chinese New Year".
Adelaide Festival Centre CEO & Artistic Director Douglas Gautier AM said, "Across the region, Adelaide Festival Centre is a champion and leader of Asian Australian cultural engagement. We are particularly excited about this year's Chinese New Year concert and look forward to welcoming the South Australian community to our home to come together and celebrate the Year of the Dog. Adelaide Symphony Orchestra is one of our great home companies and we're pleased to be working closely with the ASO to present this important concert."


Special Event – Chinese New Year Concert
Sunday 18 February, 5pm, Festival Theatre
Jason Lai Conductor
Warren Lee Piano
Yafem Soprano
William Barton Didjeridu
Drummers from the Shanghai Empireast Culture Group
Sean O'Boyle Rooster Fanfare (Australian Premiere) featuring William Barton didgeridoo
Xian Xinghai The Yellow River Piano Concerto
Tchaikovsky Selections from The Nutcracker
Liu Yuan Train Toccata
Ravel Boléro
MEDIA ENQUIRIES:
Cheree McEwin, Publicist, Adelaide Symphony Orchestra
08 8233 6205 / 0416 181 679 / mcewinc@aso.com.au
Sophie Gardner, Publicist, Adelaide Festival Centre
08 8216 8796 / 0402 593 672 / sophie.gardner@adelaidefestivalcentre.com.au